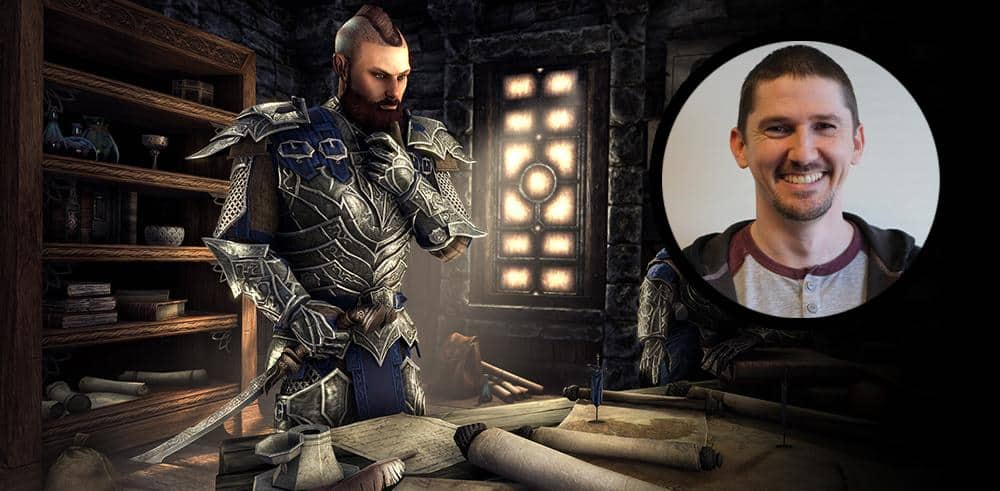 Learn how the team designed Update 21's quality-of-life improvements and get to know the new Loremaster in our latest ESO Live.
Join us this Friday at 6PM EDT as Senior Systems Designer Michael Edwards and Lead UI Designer Bobby Weir drop by to talk with Community Managers Jessica Folsom and Gina Bruno about two of Update 21's most-loved features: the Zone Guide and Guild Trader UI update. Then, ZOS's new Loremaster Leamon Tuttle joins them to chat about his background, what it means to be a Loremaster, and his thoughts on Elder Scrolls lore in general. If you love Elder Scrolls lore AND quality-of-life improvements, this is the show for you!
The show will also feature ESO news and have Twitch Drops activated, so if you haven't already, don't hesitate to link your PC/Mac accounts. The show will go live this Friday at 6PM EDT on Twitch, YouTube, Mixer, and Steam—see you there!