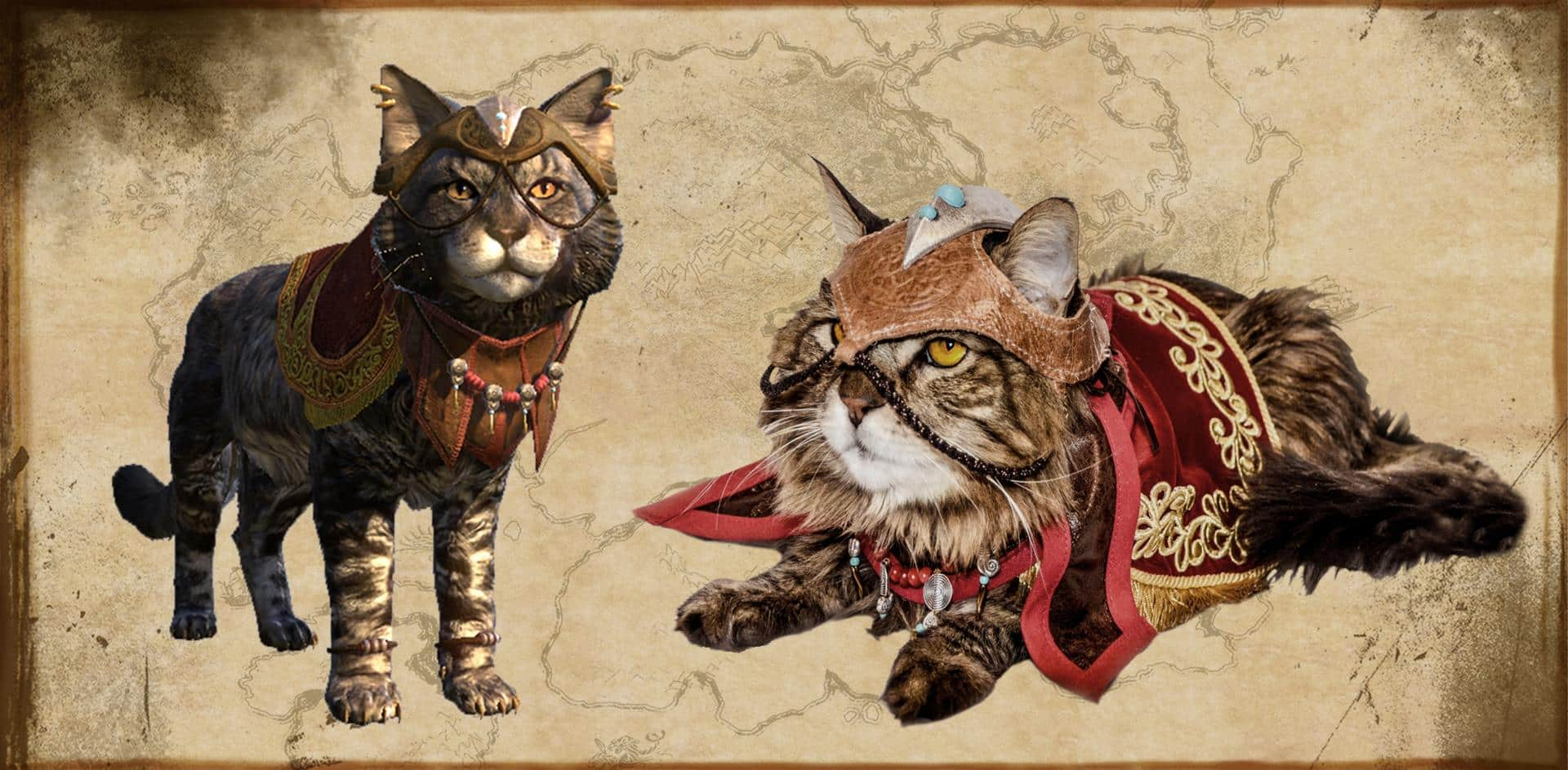 Want to give your real-life Khajiit a purrfect Elsweyr-inspired look? We are pleased to announce Alfiq Outfits, now available in the Bethesda Gear Store.
Dress your house cats in the style of Elsweyr's mysterious and powerful Alfiqs with some fashionable feline finery. There are five charming costumes to choose from, including:
Tidy Alfiq Banker
Industrious Alfiq Merchant
Solemn Alfiq Clan Mother
Refined Alfiq Haberdasher
Indolent Alfiq Freeloader
In the world of the Elder Scrolls, the Alfiq are an especially intelligent Khajiiti furstock, renowned for their brilliant spellcraft – just like your little Princess. They might need some help getting into these outfits, but if your kitties are furtunate enough to enjoy one of these new looks, they'll think they're the cat's pajamas!
You can purchase all five Alfiq Outfits on the Bethesda Gear Store right meow for only 100 gold. Don't miss out, these pawsome outfits won't be available furever!