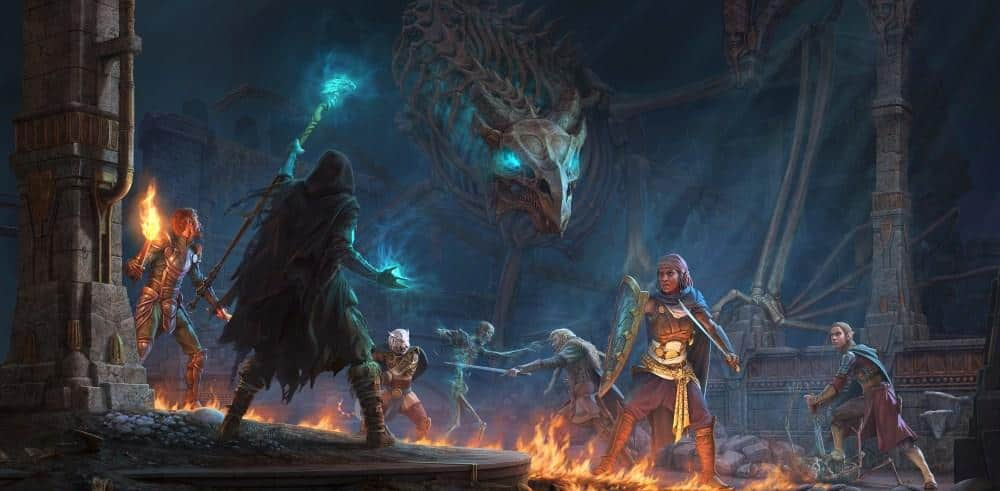 Find out how The Elder Scrolls Online's stunning key art is crafted and learn about the upcoming support for ESO Logs, arriving soon with Update 22!
Tune in this Friday at 6:00PM EDT as we're joined by Lead UI Designer Bobby Weir (yep – again!) to talk about support for the ESO Logs tool, coming soon with the Update 22 base-game patch. He'll even show the new tool in action. However, that's not all, as we'll also be joined by Senior Concept Artist Lucas Slominski who will answer your questions and share a short video explaining the step-by-step process for the creation of ESO's amazing key art. If you're interested in how a stunning piece of work like this is made, or want to learn about the latest tool support, don't miss this show!
As always, we'll also feature ESO news and have Twitch Drops enabled, don't forget to link your PC/Mac accounts. The show will go live this Friday at 6:00PM EDT on Twitch, YouTube, Mixer, and Steam—see you there!