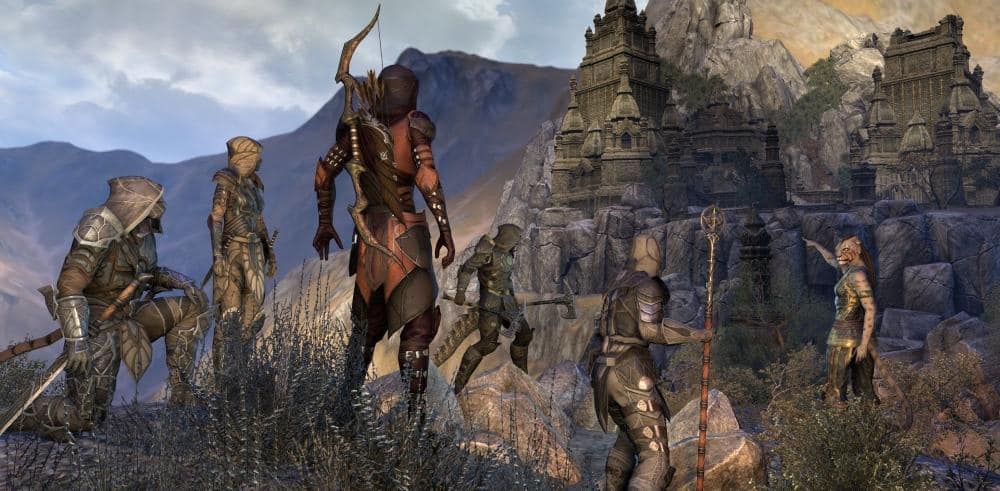 You can save up to 40% on select Crown Packs and The Elder Scrolls Online Collection during our limited-time April sale. Find out everything you need to know here.
Crown Packs on Sale
From now until April 22, you can acquire Crown Packs at the following discounts:
21,000 – 40% off
14,000 – 35% off
5,500 – 30% off
3,000 – 25% off
1,500 – 20% off
Head to our Buy Crowns page to make your selection and pick up a bargain. Note that the sale won't begin for North American PlayStation®4 users until tomorrow, April 19.
You can use crowns to acquire items such as mounts, pets, costumes, consumables, Crown Crates, and more from the in-game Crown Store. You can see what is currently available in the Crown Store on our website.
Get the Collection at 40% Off
If you're a new player looking to jump right into ESO or a veteran player with a friend that's interested in the game, the ESO Collection is also on sale for a limited time.
The Elder Scrolls Online Collection includes the ESO base game, Morrowind Chapter, Summerset Chapter, and four DLC game packs, including Imperial City, Orsinium, Thieves Guild, and Dark Brotherhood.
The sale will end on April 22 for all platforms except the PlayStation®4 European version, which will continue to be available on sale until May 1.
Note that the sale won't begin for PlayStation®4 in North America until tomorrow, April 19.
Pick Up a Bargain This April
Whether you're looking to stock up on Crowns or begin your adventures in Tamriel, you're bound to find a deal during our April sale. Don't forget, most of these bargains end on April 22, so don't miss out!