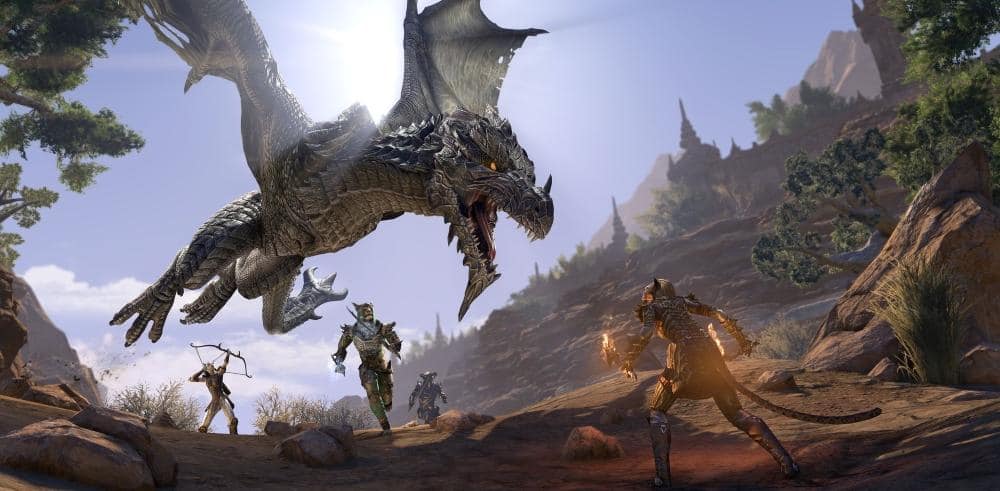 Join us this Friday for ESO Live as we talk about one of Elsweyr's new homes and go over combat changes related to the beta on the Public Test Server.
This week, Systems Designer Cullen Lee will join community managers Jessica Folsom and Gina Bruno to talk about the amazing new home coming with ESO: Elsweyr, called the Hall of the Lunar Champion, and show off some of its unique, year-long features. Together, the team will also look at some of the submissions in the recent community-run "Create a Cake" housing contest. Can Cullen guess all the different furnishings used in the entries? We'll put him to the test!
Then, Combat Lead Brian Wheeler and Associate Combat Designer Gilliamtherogue show how the current ESO: Elsweyr beta test is going and discuss some of the upcoming changes prior to the next Chapter's full launch. Topics will include beta progress, improvements the team has already made, upcoming combat changes, and the Necromancer class. They'll also be answering your questions from the ESO forums, so be sure to visit this thread and submit your burning question for consideration!
The show will also feature a healthy dose of ESO news and have Twitch Drops enabled, so please don't forget to link your PC/Mac accounts. The show will go live this Friday at 6:00PM EDT on Twitch, YouTube, Mixer, and Steam – we can't wait for you to join us!