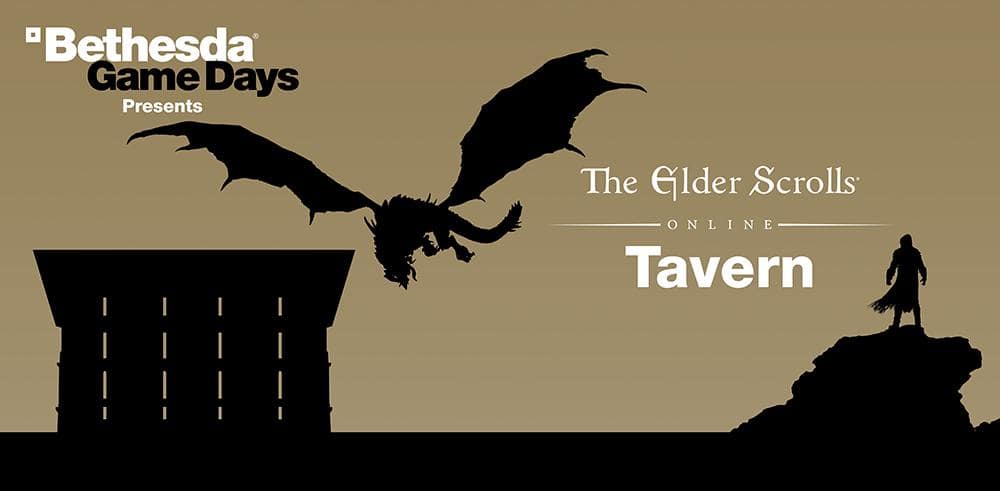 To celebrate the imminent Launch of The Elder Scrolls Online: Elsweyr, our first ESO Tavern of 2019 will occur on May 31 in Wiesbaden, Germany. Join us for a fun evening of food, drink, and conversation.
Details
WHEN: Friday, May 31 from 12pm to 6:30AM EDT
WHERE: Jadgschloss Platte, An der B417, Wiesbaden, Germany

Meet Lead UI Designer Bobby Weir, Community Manager Kai Schober, and other special guests as well as your fellow gaming buddies, dungeon partners, and PvP adversaries. We are excited to take the next step into the Season of the Dragon, and we can't wait to venture into Elsweyr with you.
The ESO Tavern will be open from 6:00PM to 12:30AM Central European Time. If you'd like to join us, please email us at community_de@bethsofteurope.com with the subject "Elsweyr Release Event" to confirm your attendance. We'll be happy to add your name to our guest list!
We'll be offering a shuttle service from Wiesbaden Central Station to the Jagdschloss and back for those who prefer to travel with public transportation. If you are interested in the departure times, please let us know in your email and we'll send additional details.
If you're not able to attend this ESO Tavern in person, keep an eye on our social channels – we'll be broadcasting some of the night's highlights live! There are also more Taverns planned this year, e.g. in Cologne. We'll be sharing details on these in the near future.