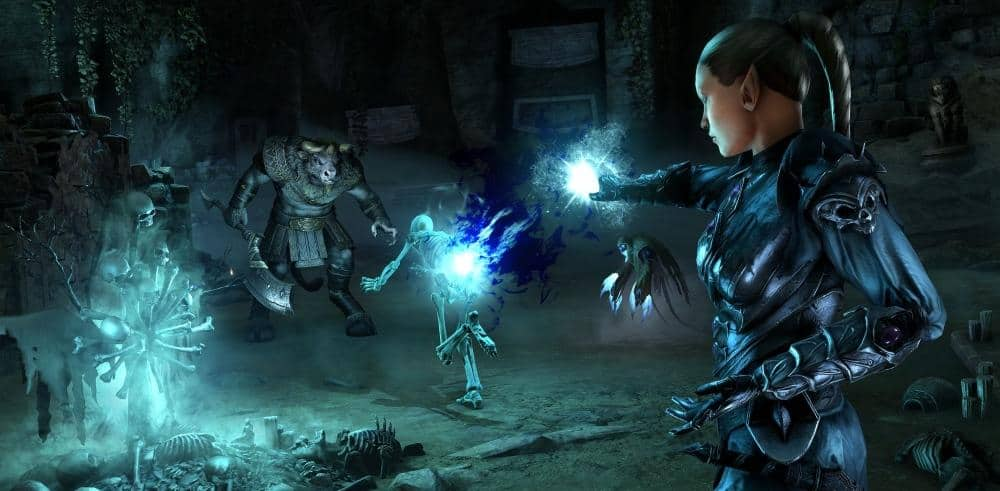 Become a master of death itself with the new Necromancer class, coming with The Elder Scrolls Online: Elsweyr. Learn about this powerful new class with our developer deep dive video into its design and playstyle.
Shrouded in mystery and practiced in secret, necromancers manipulate souls to raise the dead and empower their spells. Soon, you can master the dark arts for yourself. Check out the deep dive video below for everything you need to know about the new Necromancer class.
Should you choose to create a Necromancer, you'll have three unique Skill Lines, each with five new Active Abilities, four Passive Abilities, and one Ultimate. Like the Warden class that came with ESO: Morrowind, the Necromancer has a Skill Line dedicated to damage (Grave Lord), tanking (Bone Tyrant), and healing (Living Death), bringing powerful new abilities and playstyles to the game.

Are you ready to begin your journey into the dark arts? Let us know if you're planning to make a Necromancer character via Twitter @TESOnline, Instagram, or Facebook.

The Elder Scrolls Online: Elsweyr is coming to PC/Mac, Xbox One, and PlayStation®4 on June 4. PC/Mac players can take part in Early Access starting May 20. Pre-purchase ESO: Elsweyr now to receive unique bonus rewards and gain immediate access to the Rahd-m'Athra in-game mount (conditions apply). Don't miss out!