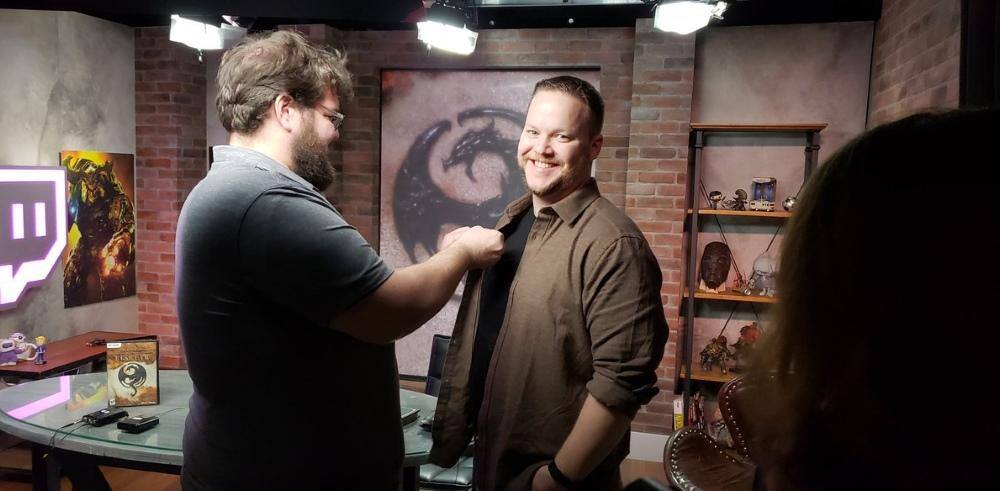 Read a letter from ZeniMax Online Studio's Creative Director Rich Lambert to the ESO community.
Elsweyr is live! We're so excited to have now launched The Elder Scrolls Online's next big Chapter and finally take our community to the warm sands of the Khajiiti homeland! This Chapter, and the whole year, really, is a massive achievement for the team, and we couldn't be happier with the response from you, the community thus far.
With Elsweyr, the team created an incredible world filled with equally incredible stories and memorable characters. This Chapter also brings a brand-new class in the Necromancer, which is something you have all been asking for since beta! On top of all that, Dragons have come to ESO, which finally brings one of the most iconic Elder Scrolls monsters to our game. The team did a remarkable job with Dragons - whether it be in the way they move, fight, or communicate, they are truly special and not something you'll soon forget.
To our community, the #ESOFam - thank you for all your support. Seeing your love for ESO everywhere means the world to us and drives us to continue to improve. There's no doubt in my mind that you're a big reason this Chapter is one of our biggest and most successful releases ever. The communities and resources you've created have had an immeasurable positive impact on this game. You continue to surprise and delight all of us here at the studio with your passion and support… you all are, after all, the reason I'm getting this new tattoo!
We hit >90k concurrent viewers during the Elsweyr announce stream, so Rich is getting a tattoo!
There is lots more to come as this is only the second part of our Season of the Dragon storyline, and we have a ton of new adventures lined up for this year and beyond. Keep an eye out for ESO during the upcoming #BE3 showcase for more information, and, of course, keep sharing your own experiences with us on the forums and social media as you play. We love it when the community creates and shares their own stories in The Elder Scrolls Online, and we believe that is what makes the game truly special.
Thanks again, and I'll see you in Elsweyr!
- Rich