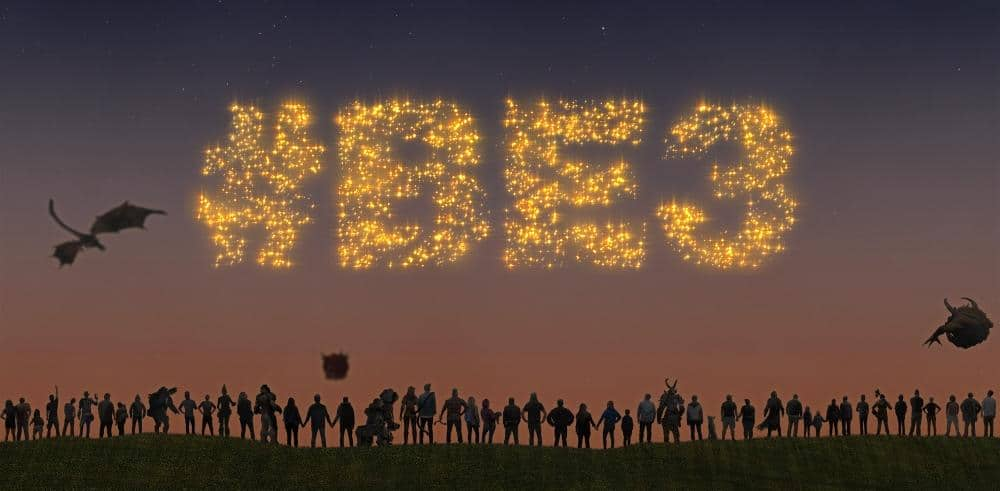 Join us as we unveil the future of The Elder Scrolls Online and the Season of the Dragon at #BE3! Watch the livestream and you'll earn an in-game mount and Ouroboros Crown Crates.
#BE3 Showcase
Watch the #BE3 showcase and ESO presentation from the comfort of your own home, and you can earn the Clouded Senche-Leopard mount and five Ouroboros Crown Crates, simply for tuning in!
When: Sunday, June 9, at 8:30PM EDT
Where: Twitch.tv/Bethesda
During the show, Game Director Matt Firor will take the stage and talk about the just-released Elsweyr Chapter, the ongoing Season of the Dragon, and the exciting adventures still-to-come in 2019.
Be sure to tune in to see the continuation of the Season of the Dragon adventure, but you can get a quick sneak preview of what is to come here:
Don't miss it!
To earn your rewards for PC/Mac, simply watch the stream while logged in to your linked Twitch account. Reward delivery starts the morning of June 10, and continues for several hours after that.
If you are on console, you can earn your rewards by logging into the game on Sunday, June 9, between 3:00PM EDT and 11:00PM EDT and killing a single monster. You will receive your rewards by June 19.
The Clouded Senche-Leopard mount
ESO @ E3
After the #BE3 Showcase, we are on the E3 floor from Tuesday, June 11, until Thursday, June 13. Visit the Bethesda section in the South Hall of the Los Angeles Convention Center (near the food!) to play ESO and chat with developers and members from the community team.
During the event, we plan to give away Elsweyr-themed coins, Moon Sugar drinks, and codes for the Hot-Blooded Bantam Guar pet. These items are available only while supplies last, so don't wait.
Join Us in LA
We can't wait to share ESO's future with you at #BE3, so be sure to link your PC/Mac ESO and Twitch accounts or, if you're on console, log in to the game during the show to earn your rewards. If you're attending E3, don't hesitate to visit our booth and say hello—we'd love to see you!