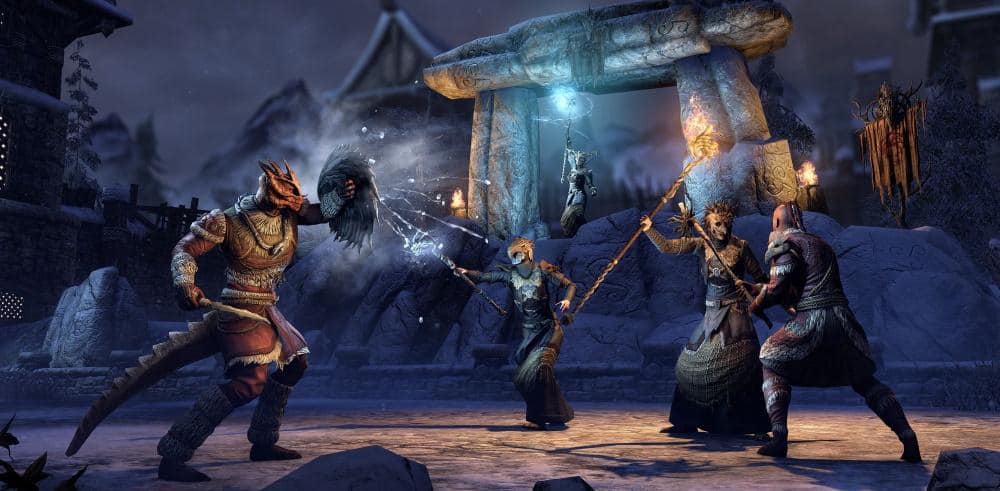 Update: We have rescheduled this ESO Live for Wednesday, February 5, at 6PM EST due to previous technical difficulties.
Join us for the first ESO Live of the year as Dungeon Lead Mike Finnigan takes us on a tour of the two new Harrowstorm dungeons!
The show will kick off this Friday at 6PM EST and feature a walkthrough of both the Icereach and Unhallowed Grave dungeons, coming soon with the Harrowstorm DLC game pack. During the tour, Mike will talk about the dungeons' unique setting, story, and challenges.
Before the tour, we'll share stories from the recent Global Reveal Event in Las Vegas where we announced the Dark Heart of Skyrim and also present a short video from the combat team explaining the changes to Block currently on the PTS.
We'll enable Twitch Drops throughout the show, so don't forget to link your accounts! To catch all this, tune in at 6:00PM EST this Friday, January 31, on Twitch, YouTube, Mixer, and Steam.