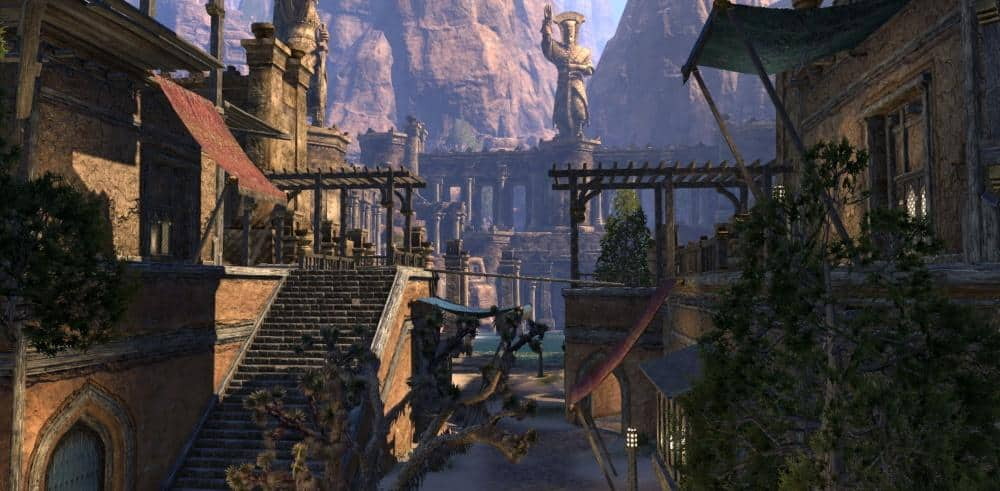 Check out two new homes with Systems Designer Cullen Lee and enjoy a new "Life at ZOS" interview with Writer Taylor Cyr!
Tune in to ESO Live this Friday at 5PM EST (slightly earlier than normal!) to see Systems Designer Cullen Lee showcase two new homes (Forgemaster Falls and Thieves' Oasis) and discuss the creation process.
In addition to this, the community team will also interview Writer Taylor Cyr as part of the returning "Life at ZOS" series. They'll talk about Taylor's journey to ZOS and what it's like to be part of the content team, and her most recent work.
There will be giveaways, Twitch Drops (don't forget to ensure your accounts are linked!), and a Valentine's Day surprise! It's going to be an amazing show, so join us at 5:00PM EST this Friday, February 14, on Twitch, YouTube, Mixer, and Steam.
Be sure to stick around after the show as our Australian office will be running a special charity stream to raise funds for the Australian Red Cross, supporting those affected by the bush fires.