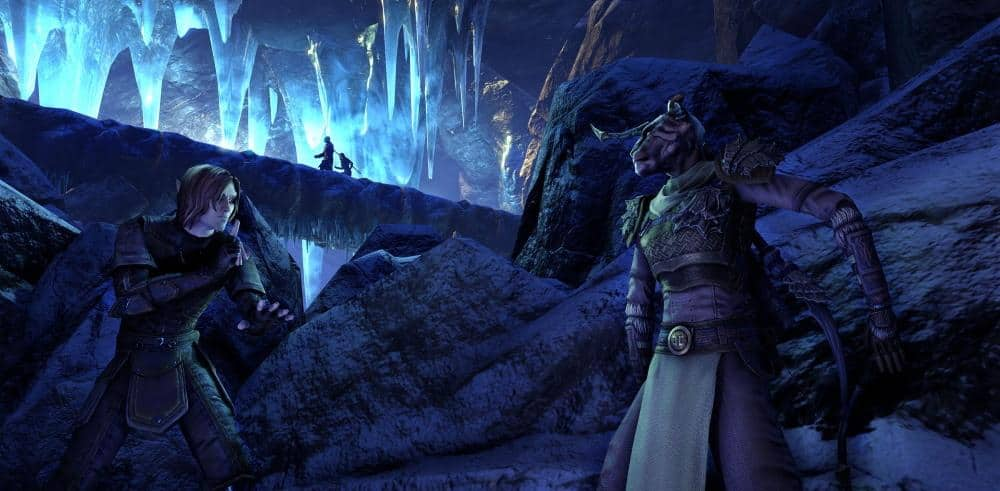 Preview Greymoor's two unique realms as Zone Lead Ed Stark the ESO community team for a special "Bethesda at Home" edition of ESO Live!
Beginning this Tuesday at 4PM EDT, tune in to ESO Live on Twitch as Greymoor Zone Lead Ed Stark joins Jessica Folsom and Gina Bruno from the ESO community team for a tour of both Western Skyrim and Blackreach. During the show, you'll learn about how the team went about building these two unique worlds and the adventures they contain (no spoilers!) as they explore some of the new Chapter's locations, both familiar and new.
There'll also be news, Twitch Drops (don't forget to link your accounts), and no shortage of fun from the relative comfort of our homes, so join us this Tuesday, April 21, at 4:00PM EDT on Twitch!