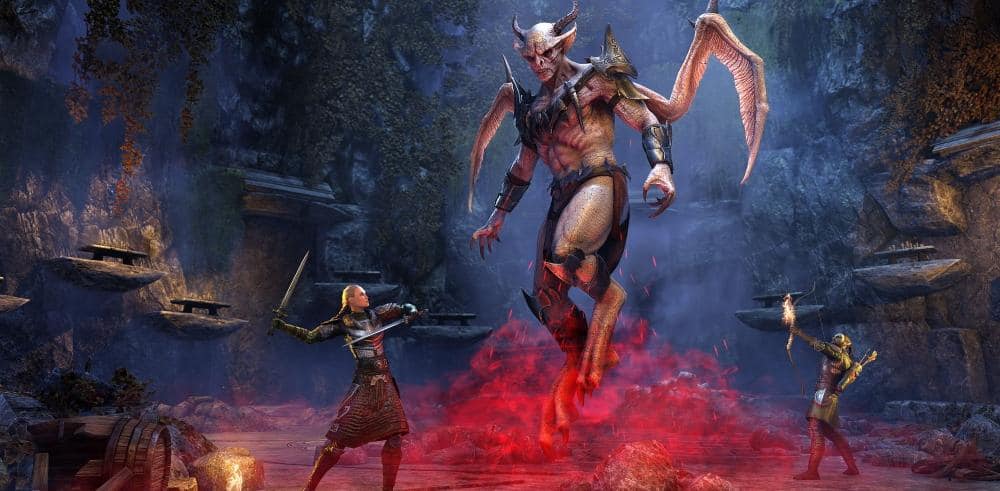 Learn about the updated Vampire Skill Line and Greymoor's new Trial during the next #BethesdaAtHome edition of ESO Live!
Join us this Friday at 4PM EDT on Twitch as community team members Gina Bruno and Jessica Folsom sink their teeth into the upcoming Vampire re-vamp and the new Trial with members of the ESO development team!
Firstly, Combat Designer Kyle Nowak and Lead Gameplay Designer Rob Garrett will discuss Update 26's new and improved Vampires. They'll cover the design philosophy behind these improvements and talk about how it'll change the way you play your Vampire characters, both in combat and when exploring Tamriel!
Then, Lead Encounter Designer Mike Finnigan joins the team to talk about the new 12-player Trial coming with the Greymoor Chapter, Kyne's Aegis, and discuss its design, mechanics, and rewards.
This week, we'll also be supporting the Save the Children organization as part of our ongoing #BethesdaAtHome charity drive, and we appreciate any donations you're able to generously provide.
We'll have Drops enabled throughout the show, so be sure to link your accounts and tune in to Twitch this Friday, May 15 at 4:00PM EDT. Fangs for watching!