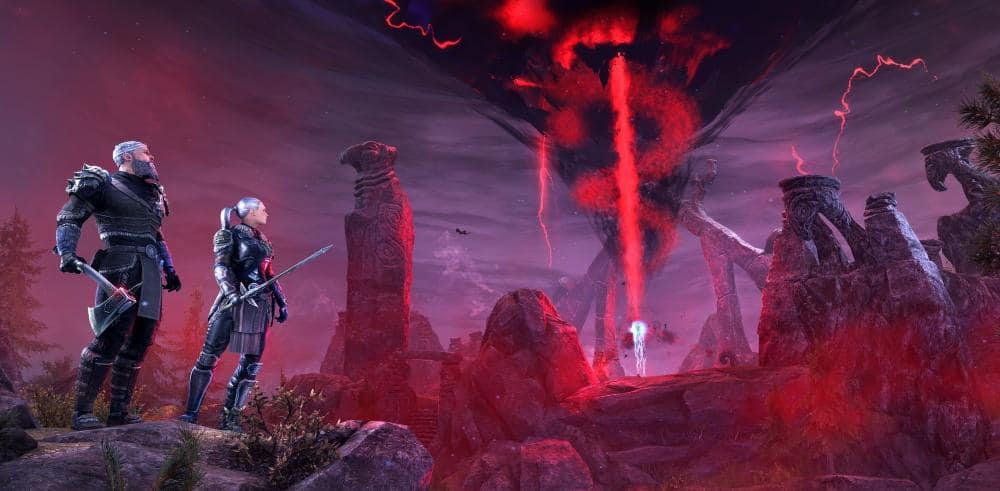 Watch these Stream Team members explore Greymoor during PC/Mac launch week to receive Twitch Drops and have a chance to win in-game pets, Crown Packs, copies of Greymoor, and more during this four-day extravaganza!
Starting this Tuesday, May 26, with the Greymoor PC/Mac launch, we'll be hosting members of the ESO Stream Team on twitch.tv/Bethesda as they begin their journey into Skyrim's dark heart. During this period, the Stream Team members will be checking out everything Greymoor has to offer, including quests, Trials, Antiquities, delves, Vampire character builds, and more.
Tune in and you'll not only get to watch some of ESO's most-exciting Streamers explore Western Skyrim and Blackreach, but you'll also have a chance to earn some tasty Twitch Drops and potentially win ESO goodies via Stream Team member giveaways. These giveaways will occur throughout the streaming period, giving you an opportunity to win in-game pets, Crown Packs, ESO Plus™ memberships, and even copies of the Greymoor Chapter!
Below you can find the full schedule outlining when twitch.tv/Bethesda hosts each stream Team member. Note that the streams listed below are in Eastern Time (EDT).
While we'll be hosting these streamers at these times, they'll continue their streams throughout the whole week, too! You can check out who is currently streaming on our Streamers page.
Don't forget, to receive Twitch Drops, you need to have linked your accounts. It never hurts to double-check!
The Greymoor Stream Team Team Stream (sorry) will begin Tuesday, May 26 at 11AM EDT, and run until Friday, May 29 at 11:59PM EDT. Don't miss out on your chance to watch some great Greymoor streams and win some loot!