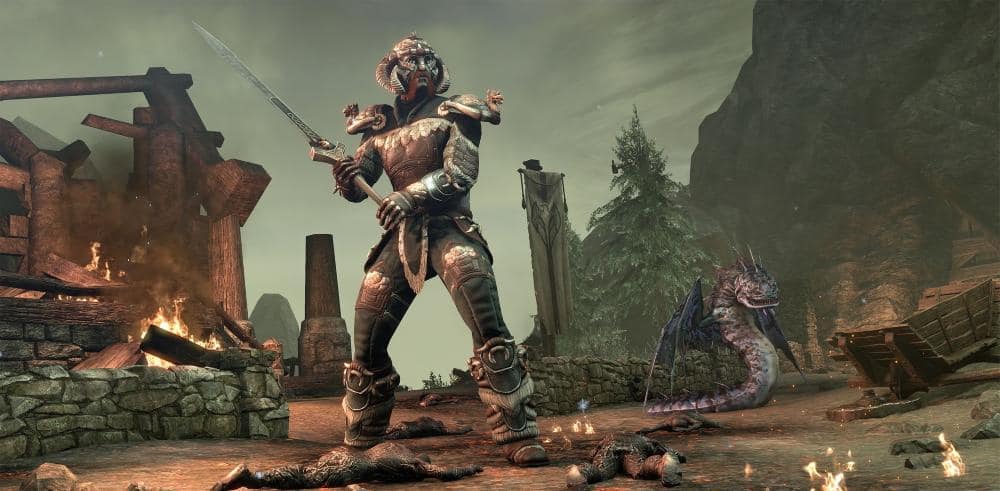 Kyne's Aegis needs help, and the ESO Community team and an all-star group of Stream Team members have answered the call!
Join us live on Twitch this Friday, May 29 at 4PM EDT as the community team recruits a host of amazing Stream Team members to run through Greymoor's new Trial, Kyne's Aegis. To help take the fight to the giants, vampires, and worse assaulting the Nord holdfast, we have assembled a mighty team of streamers, including:
Ninja614 (Tank)
Bertferkins (Tank)
JebroUnity (Heals)
KyleDempsterStudios (Heals)
Gina (DPS)
Jess (DPS)
Matygon (DPS)
0periodproductions (DPS)
LuckyGhostTV (DPS)
AlcastHQ (DPS)
StarDancer (DPS)
DacuTV (DPS)
Note that we've also included their roles above, so you know exactly who to blame when it all goes wrong. Both Jess and Gina from the community team are going in blind, so anything is possible! Finally, we'll also be supporting UNICEF as part of our ongoing #BethesdaAtHome charity drive, and any donations to this great organization will be greatly appreciated. Just type "!donate" in the chat to help!
We'll have Twitch Drops enabled throughout (link your accounts), so be sure to tune in this Friday, May 29 at 4:00PM EDT on Twitch. Good luck team!