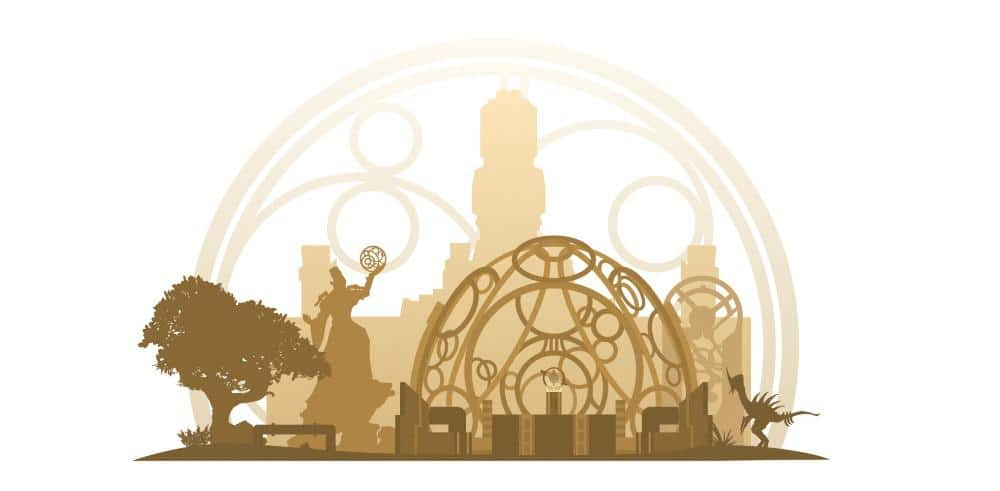 In your ESO adventures, you may have discovered the different Wayshrines in almost every corner of Tamriel. Check out Ilona's illustrations that capture both the shrines and their home zones in our latest Community Spotlight!

First, tell us about your ESO experience! How long have you been playing?
I've been playing since November last year when a very good friend of mine introduced me to the game. Since then I've been playing ESO almost every day, and I'm currently exploring the areas from the Greymoor Chapter after completing all of the previous zones.

What is it about ESO's Wayshrines that inspired you to illustrate them?
I was suffering from an art block, and I was in need of a small new project to keep me busy. Then my friend (the same one who introduced me to the game) suggested I perhaps draw the Wayshrines. I thought that was a fun idea since even though they are kind of small, they each perfectly represent the different cultures and areas of the Elder Scrolls world.
These illustrations remind us of classic travel brochures. How would you characterize their style?
I've always enjoyed the style of those, maybe because I have a soft spot for vintage design. I personally prefer those illustrations to photographs because you can really see the artistry that went into designing them. They have more … personality? I would describe them as very stylized and colorful—they really pop and showcase the ideal holiday mood. When you look at them, you almost feel like you're there.  
What's your process for crafting one of these illustrations? How long does it usually take?
Usually I first make sure I complete the whole zone of the Wayshrine I am drawing. Then, I'll take a lot of screenshots (from interesting architecture or key locations from the storyline) and start sketching in Photoshop. After the sketch is done, I'll create the finished piece with Illustrator. One piece takes about 2-3 hours.
Do you have a favorite Wayshrine so far?
I like many of the Wayshrines represented in the game. Some of my favorites are the Argonian ones as well as the Khajiit and Dunmer ones … this is actually a hard question since I like almost all of them! Each of them is unique and so different from one another; it's hard to compare them to be honest.
What's next for this series?

Well I am someone who can't leave things unfinished, so if I draw one Wayshrine I'll draw the others as well till they're all done. Luckily, I still have many maps to illustrate, so I won't be finished any time soon.
What other things from ESO do you enjoy illustrating?
A lot! When I'm not illustrating Wayshrines, I like to draw ESO characters created by my friend and me. I'm still practicing when it comes to humanoid characters, so I see it as a nice learning experience. I also like doing icons and larger landscape pieces such as my synthwave version of Vivec City (below). I especially have a soft spot for Dunmer Architecture. 
Where can we find more of your work?
I have several social media channels but I'm most active on my Twitter: https://twitter.com/IskeIlona and Tumblr: https://ilona-art.tumblr.com/. I also have my own website where I showcase some of my (professional) work: https://ilona-iske.nl/.
Thank you to Ilona for agreeing to share her illustrations and story with us. We'll be keeping an eye out for any future updates to the series, so keep them coming! As always, if you've seen or crafted something you think the ESO community would love, share it with via @TESOnline, Instagram, and Facebook.