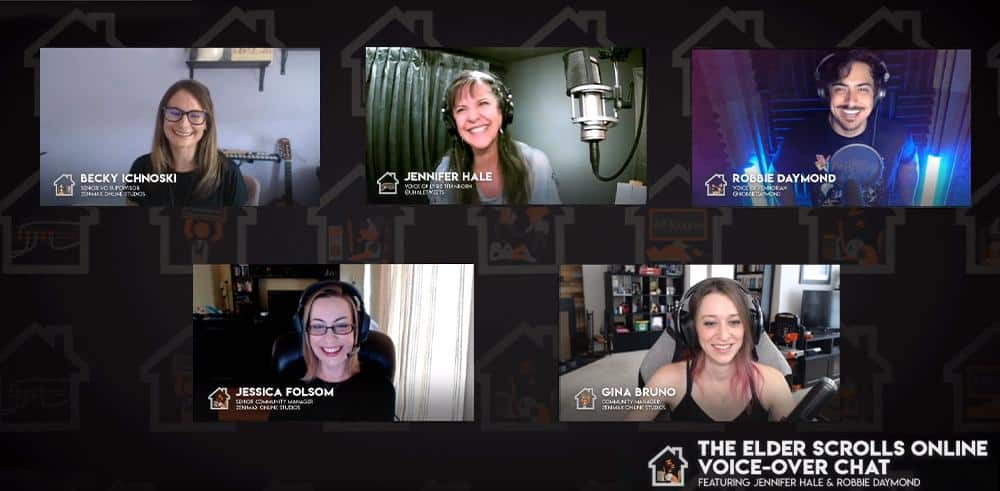 We had a ton of fun with all of you during QuakeCon At Home this weekend. Check out our highlights from the big event!
Next-Gen Announcement
A day before it all kicked off, we were very happy to finally announce our plans for ESO's next gen support, including our plans for backward compatibility and a free upgrade to the Xbox Series X and PlayStation®5 version of the game when released. Read the full announcement here.
New Stonethorn Trailer
If you're looking toward what's next for ESO, we shared the new Stonethorn gameplay trailer as part of our Studio Director's welcome, showcasing the adventures you can have in the two new dungeons coming with the latest Dark Heart of Skyrim DLC.
Amazing ESO Livestreams
The team also had the opportunity to host a series of ESO livestreams throughout the three-day event, featuring some very special guests and community members, including:
ESO Voice-Over Chat—Featuring Jennifer Hale & Robbie Daymond
ESO Gearless & Fearless Dungeon Run—Featuring Nicole Savoy
ESO Developer Interview—Featuring Encounters Lead Mike Finnigan
Pete and Rob Whittaker Take on ESO
ESO Live Art Creation & Chat—Featuring Concept Artist Mike May
Of course, these are just a few of the amazing livestreams that the ESO community took part in, so check out the various ESO-themed broadcasts from all over the world on twitch.tv/bethesda!
QuakeCon For All
Phew! Thank you to everybody who tuned in and participated in this weekend of fun. We had a blast chatting, gaming, and sharing our love for this community and the game with you—not to mention raising over $30,000 for charity! And, while QuakeCon At Home might be over, we have a lot more ESO excitement lined up for the rest of 2020, so stay tuned!