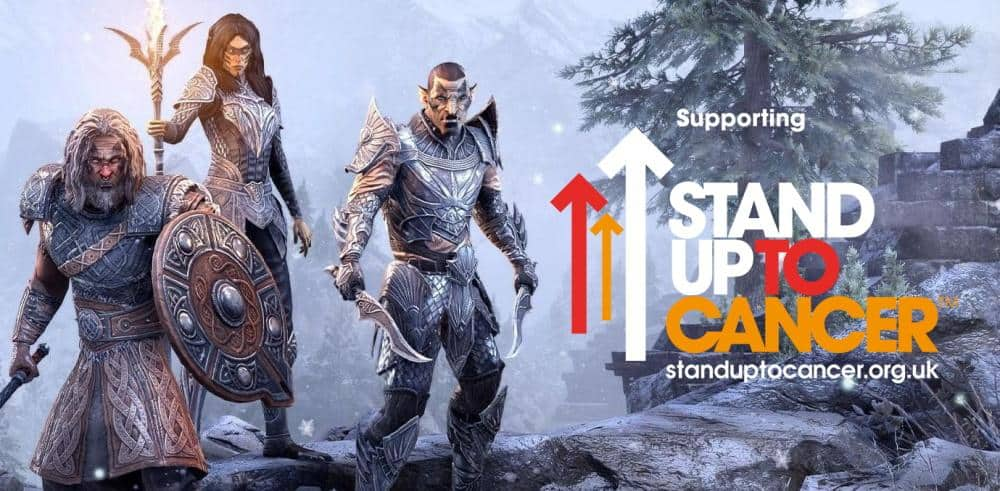 Tune in to watch Pete Hines and the UK community team tackle the Gray Host in The Elder Scrolls Online: Greymoor as part of a special charity stream supporting Cancer Research UK!
Kicking off on Twitch.tv/Bethesda as part of their regular ESO stream on Tuesday, October 20 at 12PM EDT (noon), the Bethesda UK team joins forces with none other than Bethesda Softworks' Senior Vice President of Marketing and Community, Pete Hines! While teaming up to explore their favorite Greymoor locations, the group hopes to help raise funds for Cancer Research UK as part of their "Stand Up to Cancer—Game-On" initiative.
Across this two-hour stream, they'll work together to battle Skyrim's monstrous terrors as well as set Pete some on-the-spot challenges, so be sure to tune in to cheer along and donate for a good cause.
The show begins on twitch.tv/Bethesda this Tuesday, October 20 at 12PM EDT (noon), and it will have Twitch Drops enabled throughout, so don't forget to link your accounts and tune in to get some bonus in-game goodies—we'll see you there!