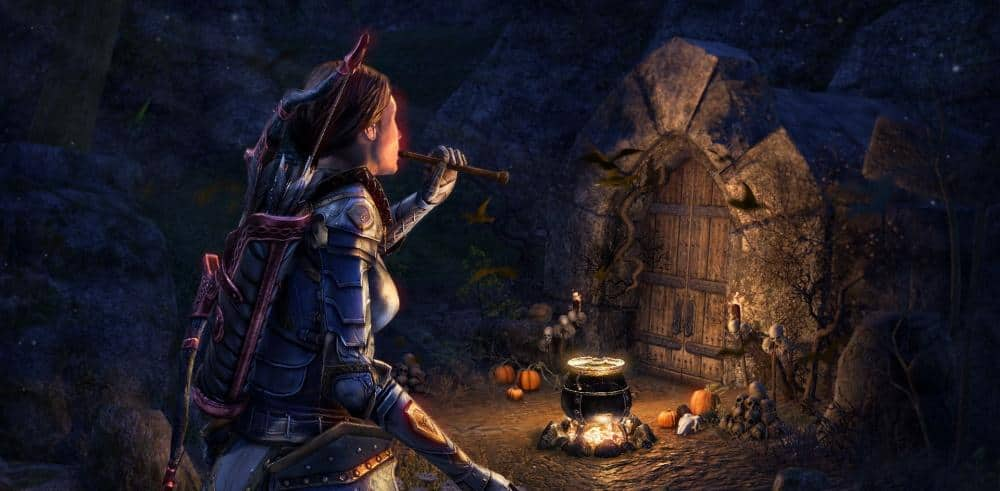 Tune in to a spoopy edition of ESO Live as we interview Senior Sound Designer Bill Mueller and take part in the ongoing Witches Festival event!
Join us on twitch.tv/Bethesda this Friday, October 30 at 4PM EDT, as Senior Sound Designer Bill Mueller chats with the ESO community team. Together, they'll talk about his role at ZOS and history in the games industry. If you have any questions about Bill's journey or working as a sound designer in a video game studio, be sure to ask them in the chat.  
But that's not all! The team will also dive into the frightful fete that is the Witches Festival in-game event and take on Tamriel's monsters, hopefully getting their hands on some of those precious Plunder Skulls. It's sure to be some fearsome fun, so if you're logged in to the PC NA server, come find us and show off your best Witches Festival outfit!
As always, the team will also be discussing the latest ESO news and host some giveaways, and don't forget to link your accounts for Twitch Drops. We'll see you for this spooktacular show this Friday, October 30 at 4PM EDT on twitch.tv/Bethesda!