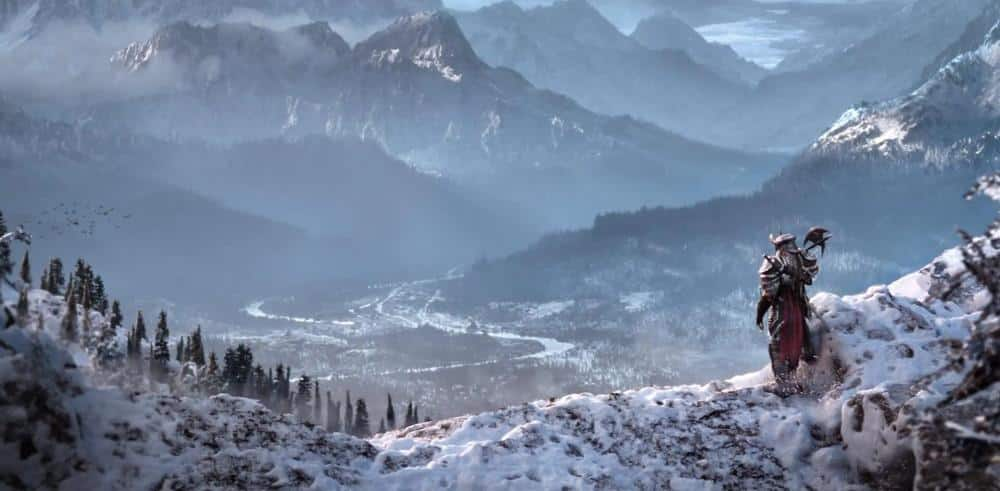 You can begin your adventures in Tamriel during our Free Play event and continue your journey after with savings of up to 60% on The Elder Scrolls Online: Standard Edition.
Play for Free
The Elder Scrolls Online Free Play event is now live and will continue until December 9 at 10AM EST for PC/Mac, Stadia* Xbox, and PlayStation. During this period, you can download and play the ESO base game for free, with no strings attached and no credit card information needed.
The ESO base game includes four powerful classes, 24 huge zones (including the Morrowind Chapter's Vvardenfell), and a massive storyline that sees you confront the minions of Molag Bal and reclaim your soul from Oblivion.
If you're a new player, you'll also receive 500 crowns to spend in the in-game Crown Store, and if you've participated in previous free play events, you can continue your adventures during this new event period. Finally, this free play event is also a great opportunity to begin your Dark Heart of Skyrim adventure (this year's major storyline), as access to the base game also gives you access to the Greymoor Prologue questline.
To get started, visit our Free Play page and select your platform. Easy!
Save Up to 60%
For the duration of the Free Play event, we're also putting The Elder Scrolls Online Standard Edition on sale at up to 60% off. Grab this deal and after the Free Play ends, you'll be able to continue playing with the same characters and no loss to your progression.
Depending on your platform, this sale will end on different dates:
PC/Mac—December 9
Stadia—December 10
Xbox—December 9
PlayStation—December 22
To pick up ESO on sale, visit our Buy Now page now!
Play & Save Some More!
If you've ever thought about exploring the ever-growing world of The Elder Scrolls Online, this Free Play event and sale is the perfect opportunity for you to join 16 million players and check it all out for yourself. We'll see you in Tamriel!
*Available only in limited territories.