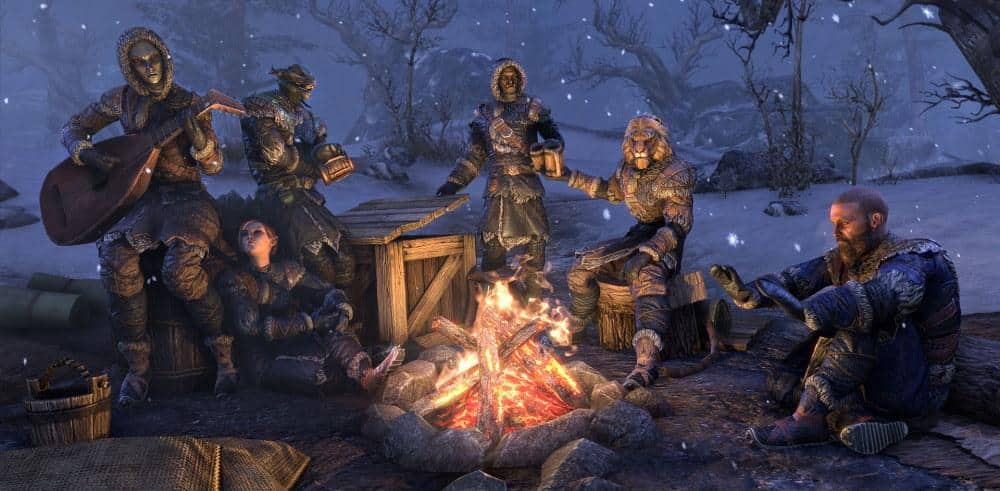 Join the ESO Community Team as they complete New Life Festival quests and raise money for the Toys for Tots charity livestream!
Tune in to Twitch.tv/Bethesda this Thursday at 3:15PM EST as ESO Community Managers Jessica Folsom and Gina Bruno take part in a Bethesda Softworks charity drive for Toys for Tots! Together, they'll throw mudballs and spread some holiday cheer in Tamriel as they take part in the New Life Festival in-game event and even check out the new Imperial-themed daily quest. Finally, there will also be special giveaways, so help us raise money for a great cause!
This stream is part of the Bethesda Toys for Tots Holiday Stream Special. Starting with DOOM Eternal at 1PM EST, be sure to tune in early to support our demon-slaying and wasteland-wandering cousins, too! If you can't make the stream but still want to help, you can donate via this link.
Twitch Drops will be activated while the ESO Community Team is live, so don't forget to link your accounts and join us as we celebrate New Life and raise money for a great cause on Twitch.tv/Bethesda this Thursday, December 17 at 3:15PM EST—happy holidays!