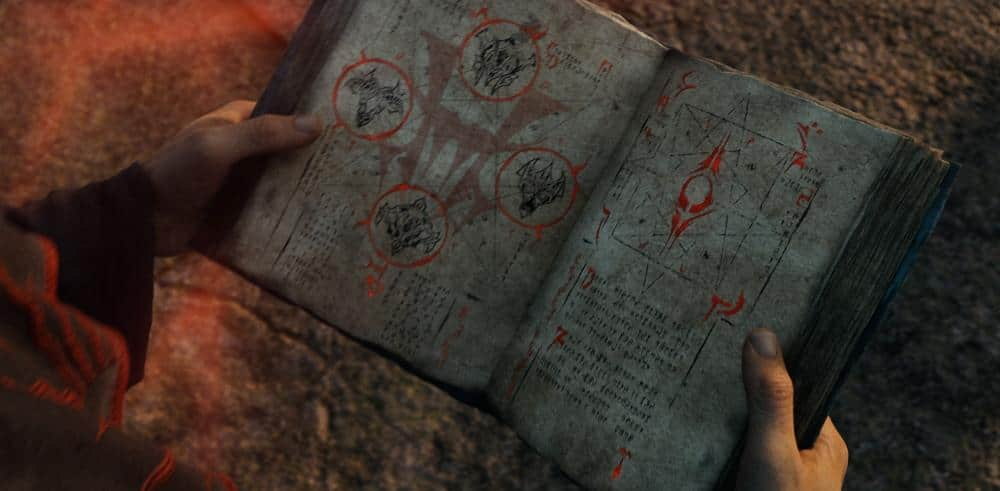 Did you miss last week's big announcement? Here's everything you need to catch up on the latest ESO news!
The Gates of Oblivion & Blackwood Chapter
During the Global Reveal Event, the ESO team was finally able to reveal the Gates of Oblivion year-long adventure and The Elder Scrolls Online: Blackwood. With a year-long narrative that'll take you to Oblivion itself, this new adventure begins with the Flames of Ambition DLC in February and the Blackwood Chapter in June.
In addition to the trailer, Bethesda Softwork's SVP of Global Marketing and Communications Pete Hines and Studio Head Matt Firor were joined by members of the ESO development team to talk a little more about the year's upcoming releases.
For more on ESO's future, check out the Chapter and DLC pages on elderscrollsonline.com!

ESO Live Special & Post Shows
After the main presentation was over, Community Managers Jessica Folsom and Gina Bruno hosted a special ESO Live, recapping the big announcement and diving deeper into some of the upcoming releases with even more guests from the ESO team.
In addition to the ESO Live, our international Community Managers also hosted their own series of post-show streams, including those from the German, French, Benelux, Australian, and UK community teams.

The #ESOFam Reacts
Finally, we were thrilled to see how the ESO community itself reacted to the news, including a healthy dose of fan-art, memes, and excitement—thank you!
Pre-Purchase Blackwood Now
The Elder Scrolls Online: Blackwood is available for pre-purchase now, so don't miss out on your chance to own ESO's upcoming Chapter and receive bonus in-game goodies, including the Nagahide Welwa Ravager Mount and Nightmare Bear Cub pet. Note that the Nightmare Bear Cub pet is available only as a pre-purchase reward from now until March 17, so don't miss out!
For everything you need to know about which version of Blackwood is right for you and all the pre-purchase rewards check out this article.
Fire & Ambition
We were thrilled to share ESO's future with you during the global reveal, but a lot more is on the horizon, too! Keep an eye on our social channels and elderscrollsonline.com for all the latest news and previews related to the Gates of Oblivion adventure and Blackwood Chapter, and be sure to share your excitement with us on Twitter, Instagram, or Facebook. Until then, we'll see you in Tamriel!