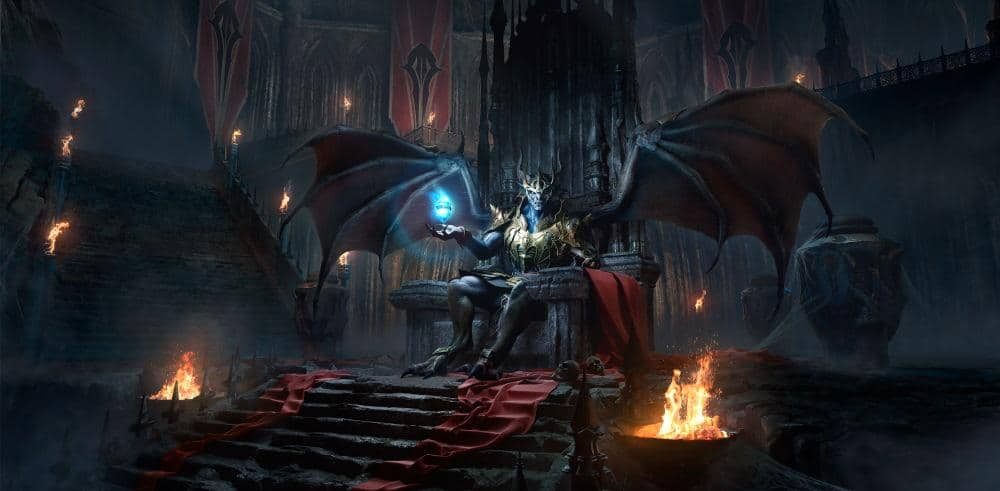 Delve into the world of Tamriel during the start of the Lunar New Year with sales on the Greymoor Chapter and base game!
Save Up to 67%!
During the ESO Lunar New Year Sale, you can save up to 67% on The Elder Scrolls Online: Greymoor (PC/Mac only) and up to 60% on the base game Standard Edition (all platforms).
This sale is now live, but depending on your platform, it is available only for a limited time. Check the list below to see when the Lunar New Year Sale ends for your platform and territory.
PC/Mac (Elder Scrolls Online Store & Steam)
Greymoor Chapter—February 15
Standard Edition—February 15

Xbox
Standard Edition—February 16
PlayStation®
Standard Edition—February 17
As noted above, the Greymoor Chapter is on sale only on PC/Mac during this period, while the base game Standard Edition is on sale for all platforms.
Our Chapter release for 2020, Greymoor allows you to explore the snow-peaked region of Western Skyrim and uncover the dark forces that have emerged from beneath the home of the Nords. This PC/Mac sale includes the Greymoor Standard Edition, Digital Collector's Edition, Digital Upgrade, and Digital Collector's Edition Upgrade. The base game Standard Edition includes access to all base-game zones and the Morrowind Chapter. That's hundreds of hours of story and exploration!
To make the most out of these deals, visit our Buy Now page!
Tamriel Awaits
During the Lunar New Year Sale, you can begin your adventures into a world without limits at a huge discount. Plus this year's new Chapter, The Elder Scrolls Online: Blackwood, is now available for pre-purchase and arrives June 1 for PC/Mac and Stadia* and June 8 for PlayStation®4 and Xbox One. With this sale and a new Chapter releasing in June, there's always new adventures on the horizon with The Elder Scrolls Online—don't miss out!
*Available only in limited territories.