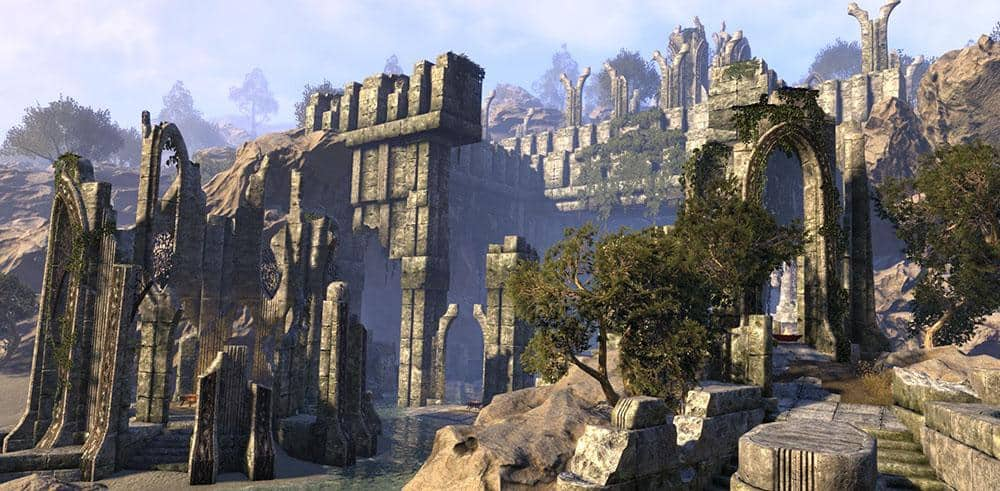 Tune in to ESO Live this Friday as we host special guests from the ESO development team to tour some of the game's upcoming homes and enjoy some Heart's Day frivolity!
Join us on twitch.tv/Bethesda this Friday, February 12 at 4PM EST to watch Systems Designer Cullen Lee walk us through some of the amazing homes (Kushalit Sanctuary and Varlaisvea Ayleid Ruins) coming this year to The Elder Scrolls Online.
In addition to the tour, special guests from the ESO content team will join us for some Heart's Day-themed laughs and fun. Finally, we'll give away the beautiful Amulet of Mara Reimagined from the Bethesda Gear Store live on the show—just to share the love!
Win this stunning necklace!
Make sure you watch the stream live to be eligible to win!
We'll also talk about the latest ESO news and have Twitch Drops enabled throughout, so be sure to link your accounts to ensure you can earn some in-game goodies. The show kicks off this Friday at 4PM EST on twitch.tv/Bethesda—we'll see you there!
ESO Live is your official Elder Scrolls Online stream, hosted on twitch.tv/Bethesda by ESO's Community Manager Gina Bruno and Senior Community Manager Jess Folsom.