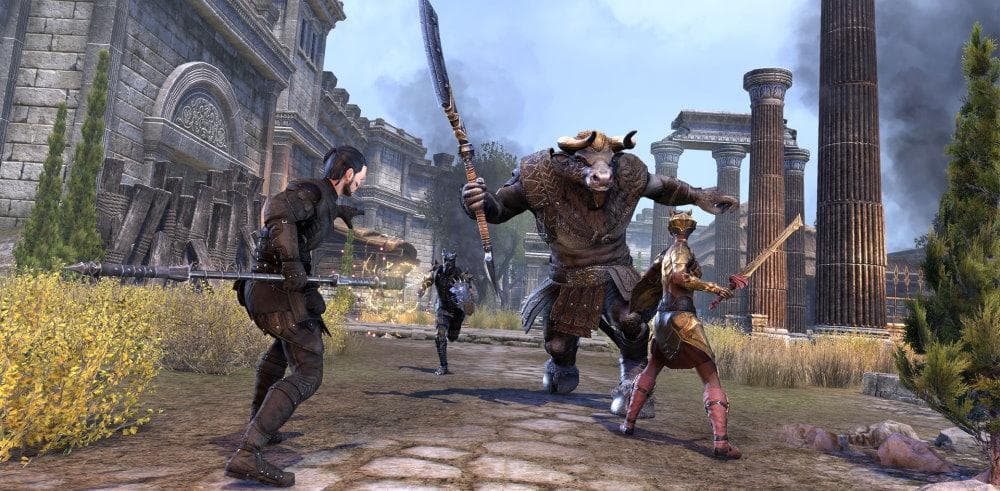 Update: This show will now go live on Friday, March 26 at 1PM EDT.
Tune in to ESO Live this Friday as we delve into one of the Flames of Ambition's two new dungeons with special guests!
Watch ESO Live on twitch.tv/Bethesda this Friday, March 26 at 1PM EDT, as we host Aussie Stream Team member mApplinator (Editor's note: G'day!) and Alienware Community Manager Amy Schlueter for some Gates of Oblivion fun. Together, we'll tackle Black Drake Villa (one of the two Flames of Ambition dungeons) and kick off the new year-long adventure with a bang!
In addition to the dungeon run, Alienware has provided a selection of amazing goodies for a special stream giveaway*, including:
Alienware Wired/Wireless Gaming Mouse (AW610M)
Alienware Low Profile RGB Mechanical Gaming Keyboard (AW510K)
Alienware Hero hoodie (Large)
Alienware black hat (Large/XL)
So, if you're looking to upgrade your gaming peripherals or get your hands on some awesome Alienware swag, this is the show for you!
As always, we'll also chat about the latest ESO news and have Twitch Drops enabled throughout, so please link your accounts before the show begins. This ESO Live will kick off this Friday at 1PM EDT on twitch.tv/Bethesda—we'll see you there!
ESO Live is your official Elder Scrolls Online stream, hosted on twitch.tv/Bethesda by ESO's Community Manager Gina Bruno and Senior Community Manager Jess Folsom.

*Official Rules