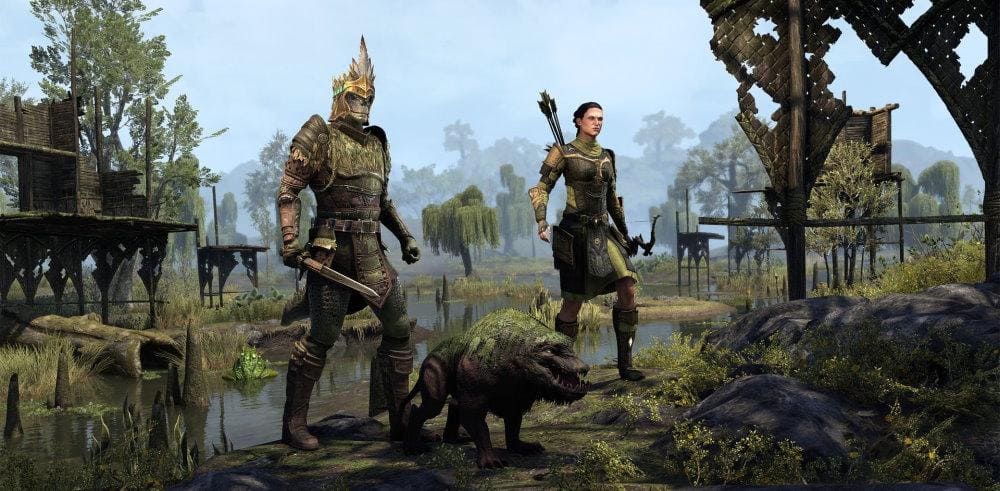 Watch ESO Live next Thursday to get an in-depth look at the Blackwood Chapter's new zone and challenges.
Tune in to ESO Live on twitch.tv/Bethesda this Thursday, April 1 at 3PM EDT (a different day and time than our usual show), as The Elder Scrolls Online's Lead Writer Bill Slavicsek and Zone Lead Jason Barnes join us to chat about the Blackwood Chapter's new zone and background.
Together, we'll show off the Chapter's new tutorial experience and showcase some of the unique locations you can visit and colorful people you can meet in this new part of Tamriel. We have a lot to share, so if you're interested in an in-depth look at the world you'll be exploring in June, don't miss this stream!
Of course, we'll also recap the big news from the Blackwood Preview Event and have Twitch Drops enabled throughout, so don't forget to link your accounts. This ESO Live will kick off this Thursday, April 1, at 3PM EDT on twitch.tv/Bethesda—we'll see you there!
ESO Live is your official Elder Scrolls Online stream, hosted on twitch.tv/Bethesda by ESO's Community Manager Gina Bruno and Senior Community Manager Jess Folsom.