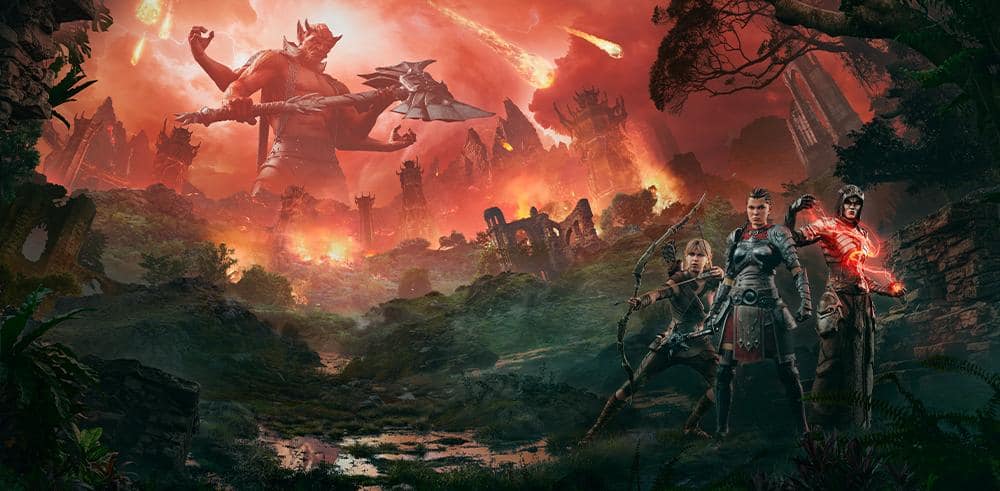 Catch up on everything you missed from the recent ESO Blackwood Chapter Preview Event!
The Blackwood Chapter Preview Event was held live on Twitch last Wednesday, March 31. You can watch (or replay) the entire preview via Twitch right now:
During the preview, we showed the Chapter's new zone trailer and revealed a new version of ESO for Xbox Series X|S and PlayStation 5, titled Console Enhanced. 
That same day, we also kicked off the Free Play Event, a Free Play Sale, and the Blackwood Prologue. For more on these and Console Enhanced, check out these articles from last week:
Finally, the next day, the ESO Live team were joined by ESO's Lead Writer Bill Slavicsek and Zone Lead Jason Barnes to dive even deeper into Blackwood's zone and story.
Of course, there'll be a lot more previews, deep dives, and fun surrounding the Blackwood Chapter in the coming months all leading up to its launch on June 1 for PC/Mac and June 8 for Xbox and PlayStation consoles, so be sure to keep an eye on our official website and social channels at Twitter, Instagram, or Facebook. The Gates of Oblivion adventure has only just begun!