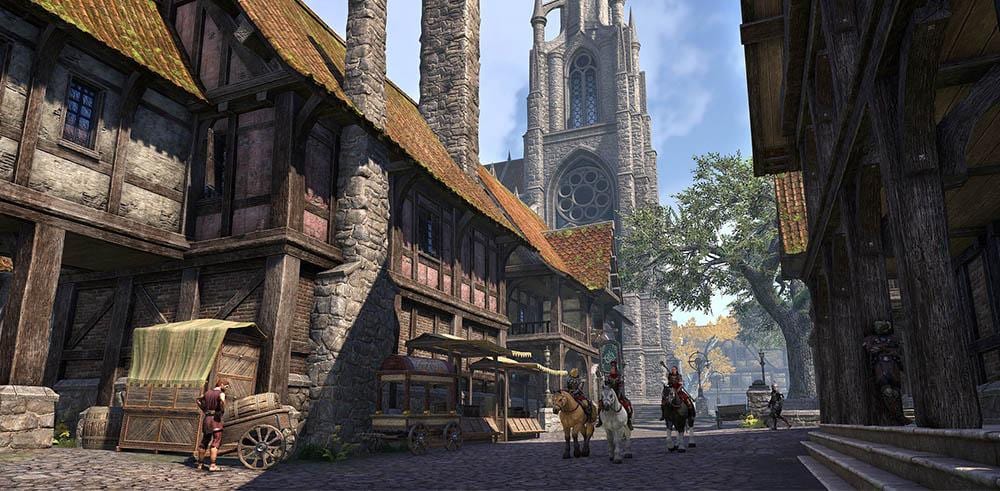 Tune in to ESO Live as we're joined by Audio Director Brad Derrick to talk about the Blackwood Chapter's music and sound design.
Join us this Friday, May 21 at 3PM EDT on Twitch.tv/Bethesda as we talk about the music and sounds of the new Blackwood Chapter with Audio Director Brad Derrick. Together, we'll discuss how Brad and his team go about planning, composing, recording, and producing everything you hear when exploring the new zone and adventure coming with the Blackwood Chapter.
In addition to the usual news, we'll also highlight some recent fan art from the ESO community and will have Twitch Drops enabled during the show, so don't forget to link your accounts. This special show will go live on Twitch.tv/Bethesda this coming Friday, May 21 at 3PM EDT—keep an ear open for it!
ESO Live is your official Elder Scrolls Online stream, hosted on twitch.tv/Bethesda by ESO's Community Manager Gina Bruno and Senior Community Manager Jess Folsom.