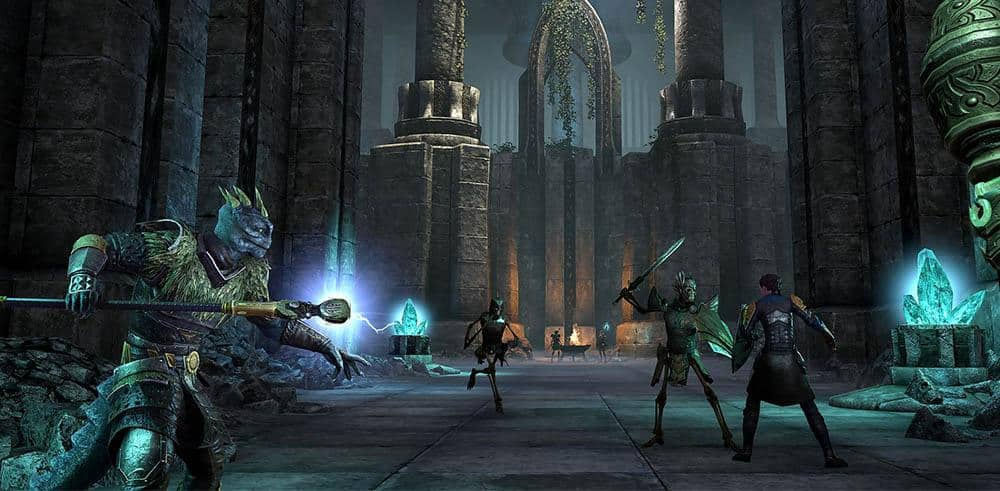 Join the ESO Community Team as they take part in the next Alienware Community Meetup and explore Blackwood!
Tune in to Twitch.tv/Alienware this Friday, June 11 at 4PM EDT as Jess Folsom and Gina Bruno from the ESO Community Team join forces with Alienware Community Manager Amy Schlueter for a fun-filled Community Meetup! Together, they'll dive into the new Blackwood zone and take the fight to Mehrunes Dagon by completing Oblivion Portals and the zone's two Public Dungeons.
During the show, they'll give out codes for both The Elder Scrolls Online: Blackwood Chapter and the fan-favorite Pink Torchbugs pet, and thanks to Alienware, there'll also be a giveaway for a brand-new Alienware AW510H headset, too!
Win this amazing Alienware headset!
There'll be Twitch Drops enabled during the show, so be sure to link your accounts. Don't forget, this Alienware Community Meetup will go live on Twitch.tv/Alienware this Friday at 4PM EDT—we'll see you there!
Can't make the show? Alienware will host two additional Meetups on June 15 and June 18 at 4PM EDT on their Twitch channel for additional chances to win.