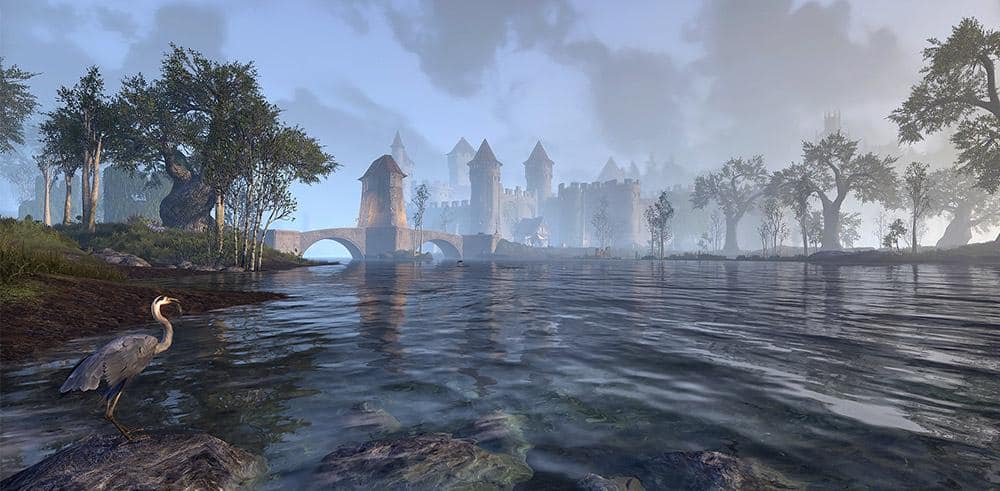 Console Enhanced, the upcoming fall release of Deadlands, and a peek at the future of The Elder Scrolls Online. Discover all the latest ESO news revealed at the Xbox & Bethesda Games Showcase!
Revealed at the Xbox & Bethesda Games Showcase, ESO: Console Enhanced will arrive this Tuesday, June 15, on Xbox Series X|S and PlayStation 5. In case you missed the show, you can check out the whole thing right now in the video below.
Console Enhanced
The Elder Scrolls Online: Console Enhanced arrives on June 15 and will be a free base-game update for all ESO owners. Taking full advantage of the native power of the Xbox Series X|S and PlayStation 5, Console Enhanced gives you the option to run the game at full 4K or 60FPS. It also includes improvements to draw distance, textures, reflections, shadows, load times and more. ESO has never looked or played better on console.
Deadlands Arrives in Fall
The Elder Scrolls Online: Deadlands is ESO's major fall release and concludes the year-long Gates of Oblivion adventure. Similar in scope to other recent zone DLCs such as Markarth or Dragonhold, in Deadlands, you can explore the Prince of Destruction's realm of Oblivion. While you have had the chance to visit parts of Mehrunes Dagon's world in previous ESO adventures, this is only the second time a Daedric realm is available as an explorable zone in the game!
Eagle-eyed fans might have caught some short snippets of this new zone during the Showcase, but keep an eye out for more information on the DLC in the coming months. In addition to Deadlands, we're also happy to announce the title of ESO's next dungeon DLC: The Elder Scrolls Online: Waking Flame. We'll have more on that in the future as well!
ESO Plus Free Trial
With over 18 million players, ESO shows no signs of slowing down. The next ESO Plus™ Free Trial will begin on all platforms Monday, June 14, at 10AM EDT, allowing you to explore all of the game's DLC (including the recently added Greymoor zone and Flames of Ambition DLC). You'll also have access to the Craft Bag, bonuses to XP and Gold gains, and more. The Free Trial will run until June 21. Don't forget, you can jump straight into ESO immediately with Xbox Game Pass, which includes access to both the base game and the Morrowind Chapter.
More to Come!
Of course, the show was just a preview of some of the amazing things on the horizon for The Elder Scrolls Online, so keep an eye on elderscrollsonline.com for new announcements, previews and more (including an exciting new promotion just around the corner) as we continue our Gates of Oblivion adventure.