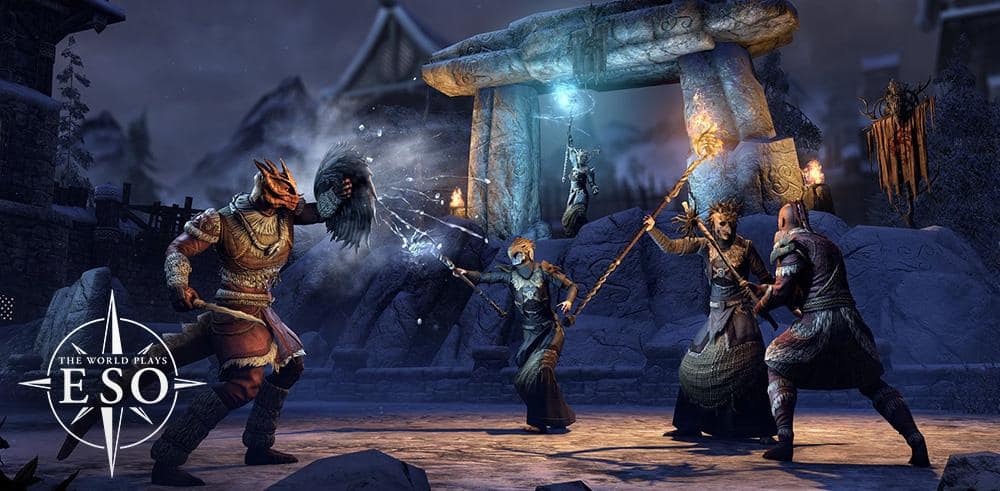 Tune in this Friday as the team is joined by streamer and on-camera host Meg Kaylee to tackle some of ESO's dungeons for The World Plays ESO!
Kicking off this Friday, August 6 at 4PM EDT on Twitch.TV/Bethesda, watch ESO community team members Jessica Folsom and Gina Bruno team up with ZOS Encounters Lead Mike Finnigan and special guest Meg Kaylee to tackle some dungeons. A variety broadcaster, writer, producer, and on-camera host (phew!), we were delighted to discover that Meg was also a big-time fan of ESO and the Elder Scrolls, so we're very happy to invite her to take part in The World Plays ESO.
Together, the team will dive into some of ESO's four-player PvE dungeons, with our noble adventurers taking on the following roles:
Jess—DPS
Gina—DPS
Meg—Healing
Mike—Tanking
As a World Plays ESO stream, you could earn Twitch Drops simply by watching, and the team will be running some special giveaways throughout the show, giving you a chance to win a Pink Torchbug pet or a copy of The Elder Scrolls Online: Blackwood.
This special livestream begins this Friday, August 6 at 4PM EDT Twitch.TV/Bethesda—we'll see you there!