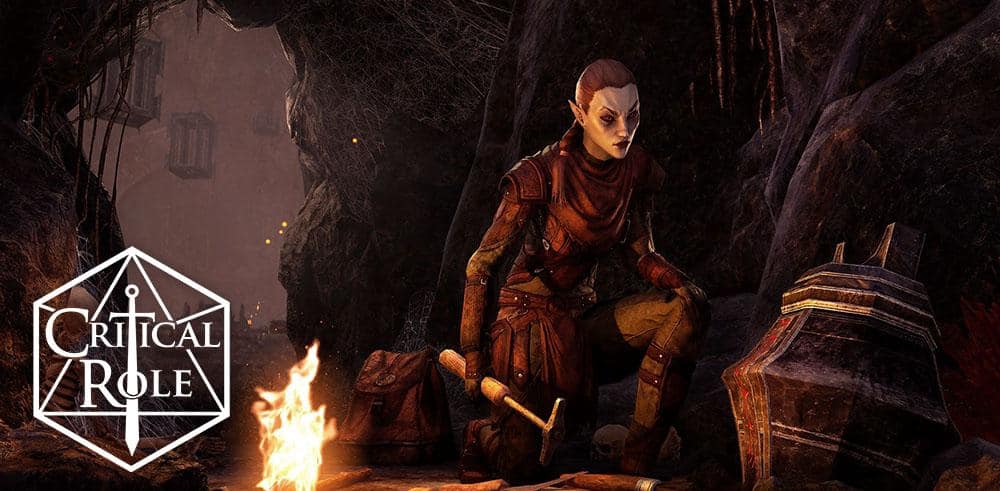 Watch the Critical Role team continue their adventures in Tamriel with new #EverythingIsContent and One Shot videos.
Last week, as part of our ongoing partnership, the team at Critical Role shared two amazing new ESO adventures live on Twitch, and you can watch both the most recent episode of Everything is Content and the second ESO One Shot right now on demand.
#EverythingIsContent Part Three
Laura Bailey and Liam O'Brien acquire a new Companion.
ESO One Shot Part Two
Hosted by Marisha Ray, the group continues their adventures in Grahtwood.
In case you missed out, you can check out parts one and two of #EverythingIsContent, and part one of the One Shot on Critical Role's YouTube channel. If you love watching the Critical Role team take on Tamriel, be sure to let them known on their Twitter or YouTube channels, check out their official website, and keep an eye out for even more ESO adventures in the future, too!