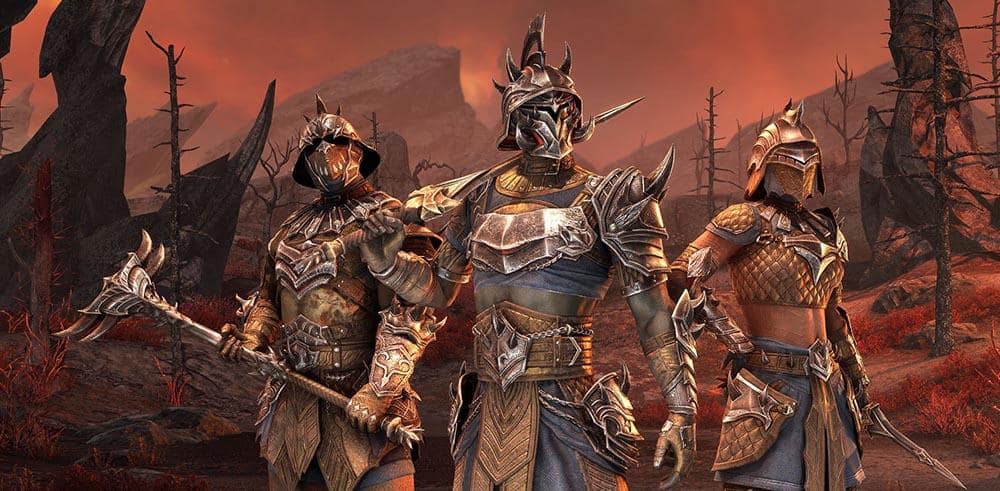 Help us bring heavy metal to Tamriel and win cool prizes by participating in a host of unique activities, both in game and out!
With the recent announcement of our partnership with Trivium and the Axe of Oblivion sweepstakes, we're inviting everybody to take part in three weeks of fun, heavy-metal inspired activities for a chance to win some special prizes at the same time!
To participate, follow the official ESO Twitter account and/or Instagram account, take part in the activities below, and share your results using the #ESORocksOut hashtag. At the end of each activity's three-day window, we'll randomly draw three winners to choose from one of the four prize options:
A code for a Pink or Green Torchbug
1500 Crowns
A code for the ESO Standard Edition
A code for the ESO: Blackwood Upgrade
There'll be seven different activities over the next three weeks, so that's 21 opportunities to win! Review the full rules for this promotion here. To see what activity is currently live and what is coming up next, check out this schedule:
We can't wait to see what crazy and creative stuff the #ESOFam comes up with. Don't forget, for your submission to be counted in the random prize draw, you'll need to follow our official Twitter account and/or Instagram account and share your submission using the #ESORocksOut hashtag. Have fun!