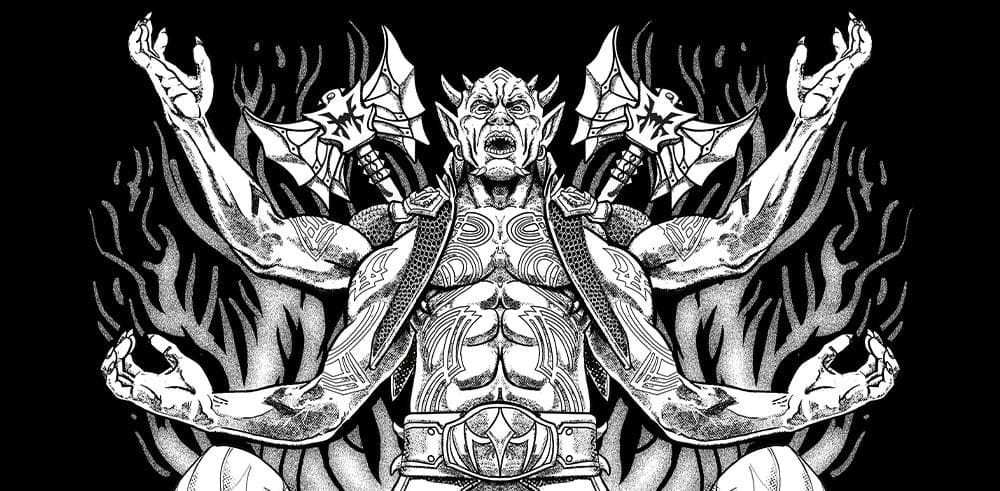 Enter the Axe of Oblivion Sweepstakes to ensure you're in the running to win a custom-made guitar masterfully crafted by Calderwood Percussion!
With portals to Oblivion, monstrous Daedric beasts, and the Prince of Destruction himself, the year-long Gates of Oblivion adventure couldn't be any more metal. As part of our ongoing partnership with Trivium and to celebrate the incredible saga that is about to conclude with the Deadlands DLC, we asked Calderwood Percussion to craft a one-of-a-kind guitar, fit for Mehrunes Dagon himself.
Entries for the Axe of Oblivion Sweepstakes close this Sunday, October 31, so don't miss out on your chance to own an axe worthy of a Daedric Prince and enter using the button below.
You can check out the full rules for this bardcore contest here.
A few weeks ago, we shared a first look at the crafting process for the Axe of Oblivion (check it out here), but you can see the second part of this series below.
Finally, you have only a few more days to also grab the Elder Scrolls Online Trivium Tee, only on the Bethesda Gear Store! Note that this special tee is unavailable on the Official Bethesda Store Europe.
Keep both eyes on ESO's Twitter, Instagram, and Facebook channels and the #AxeOfOblivion hashtag to ensure you don't miss anything regarding this sweepstakes contest and our ongoing Trivium partnership—good luck!