Embrace the Outrageous and Earn Bizarre Rewards During the Jester's Festival Event!
Spread mirth and mayhem across all of Tamriel with the return of the Jester's Festival in-game event.

Community Guides—Scribes of Fate & Update 37
Check out these new community-created guides and builds for both Scribes of Fate and Update 37.

ESO's Developers Share Their Love of Morrowind's Style, People, and Beasties
The ESO development and community teams return in the second of two videos to talk about Morrowind's charmingly bizarre inhabitants.

Bring the Shadow Over Morrowind to Your Desktop or Device with These Wallpapers
We're celebrating the beginning of the Shadow Over Morrowind adventure by sharing new Scribes of Fate and Necrom wallpapers.

Loremaster's Archive—House Telvanni
Gain greater insight into the mysterious and powerful House Telvanni with an all-new Loremaster's Archive!

Scribes of Fate & Update 37 Now Live On PC/Mac
Begin your Shadow Over Morrowind adventure with the Scribes of Fate dungeon DLC and Update 37 base-game patch.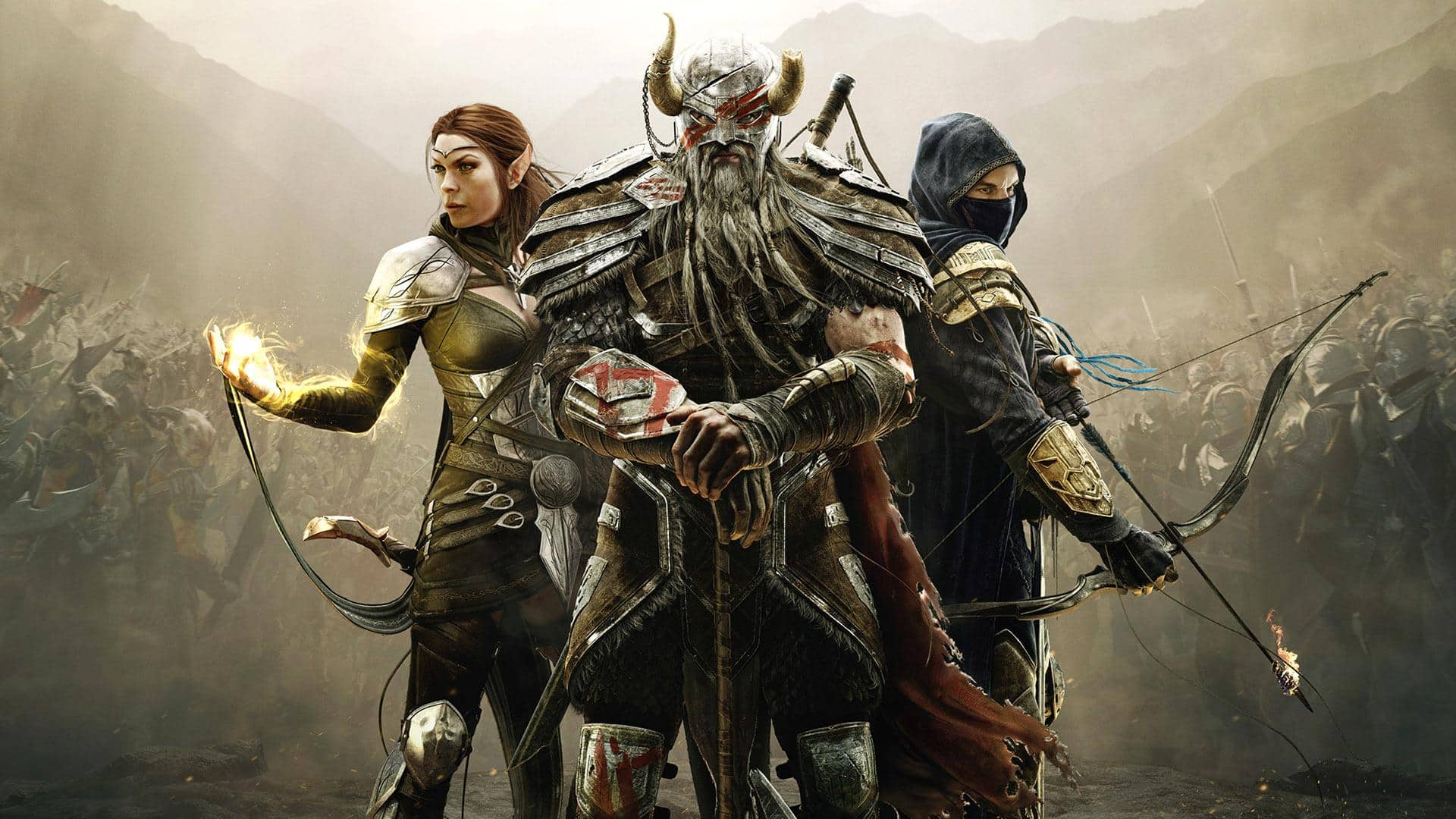 This is ESO
Go anywhere, do anything, and play your way in The Elder Scrolls Online, the award-winning online RPG set in the Elder Scrolls universe. Learn more…

Discover Tamriel
Explore ESO's huge selection of updates, DLCs, and Chapters and find your next great adventure. Learn more…