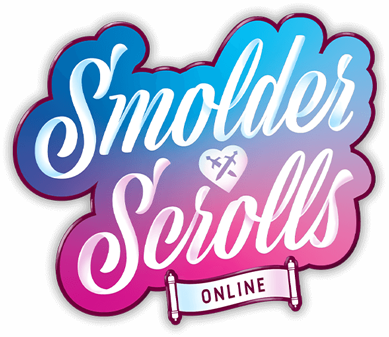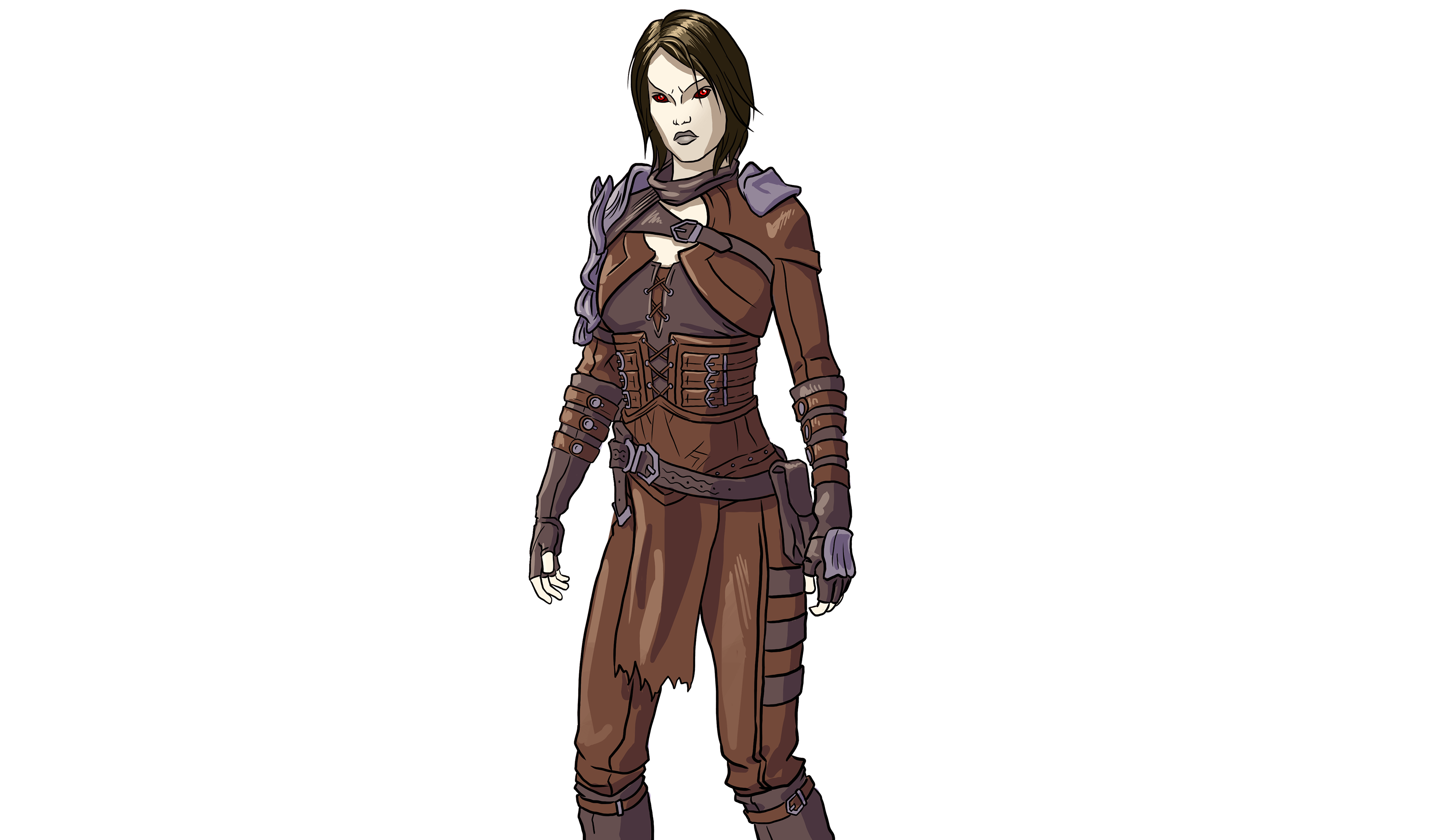 You stand awkwardly on a cobblestone street of Balmora as Naryu looks you up and down with a scrutinizing eye. She invited you to the House Hlaalu Masquerade Ball tonight, hosted by an important Hlaalu counsilor, but hasn't told you why she's brought you along.
Next >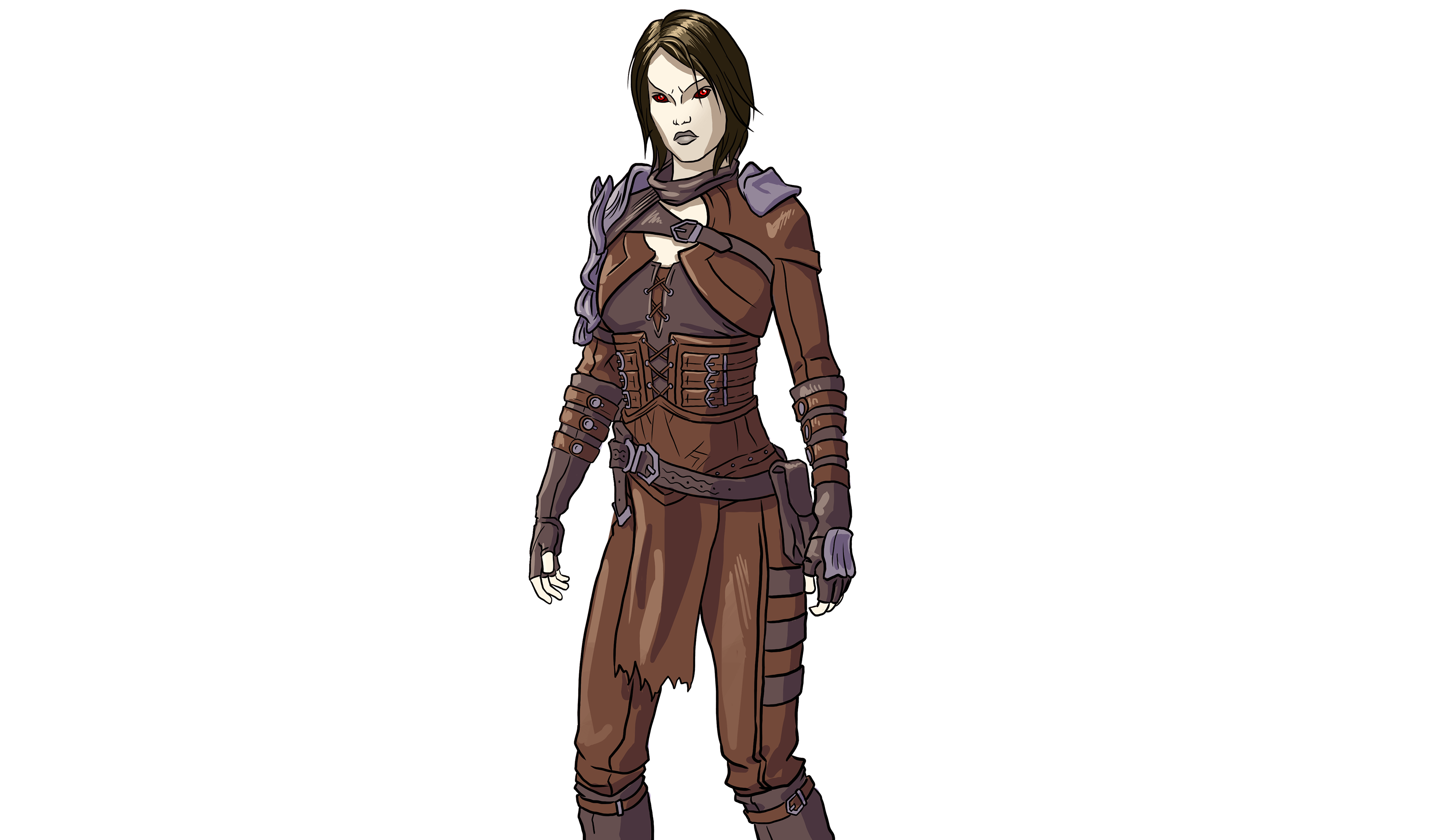 The Dark Elf circles you once, assessing your ball attire. After a moment, she gives a satisfied hum of approval and comes to stand across from you again.
Next >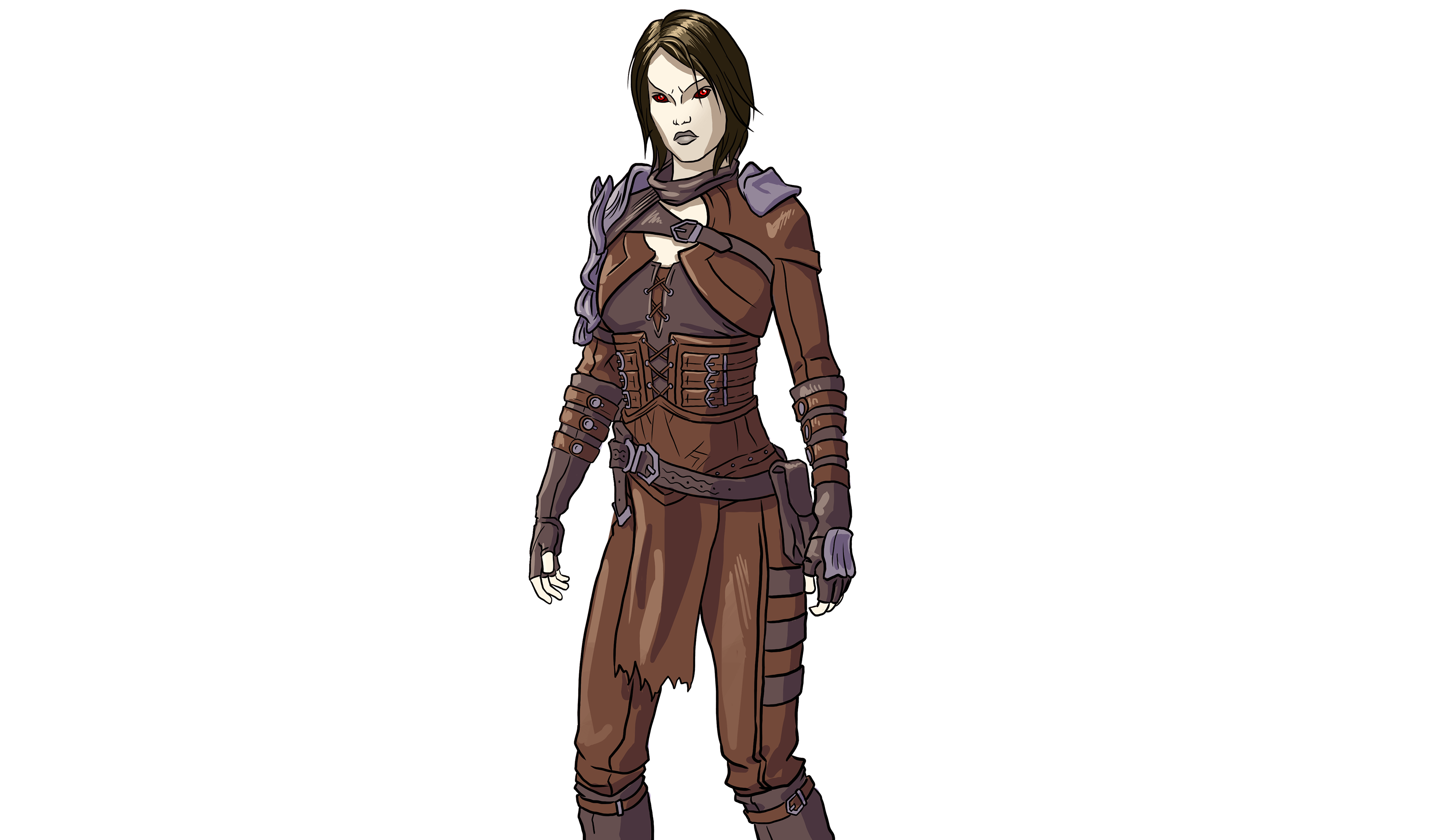 Naryu
"Well, well… you certainly clean up nicely, don't you, hero? You look divine. Every eye will be on you tonight."
Next >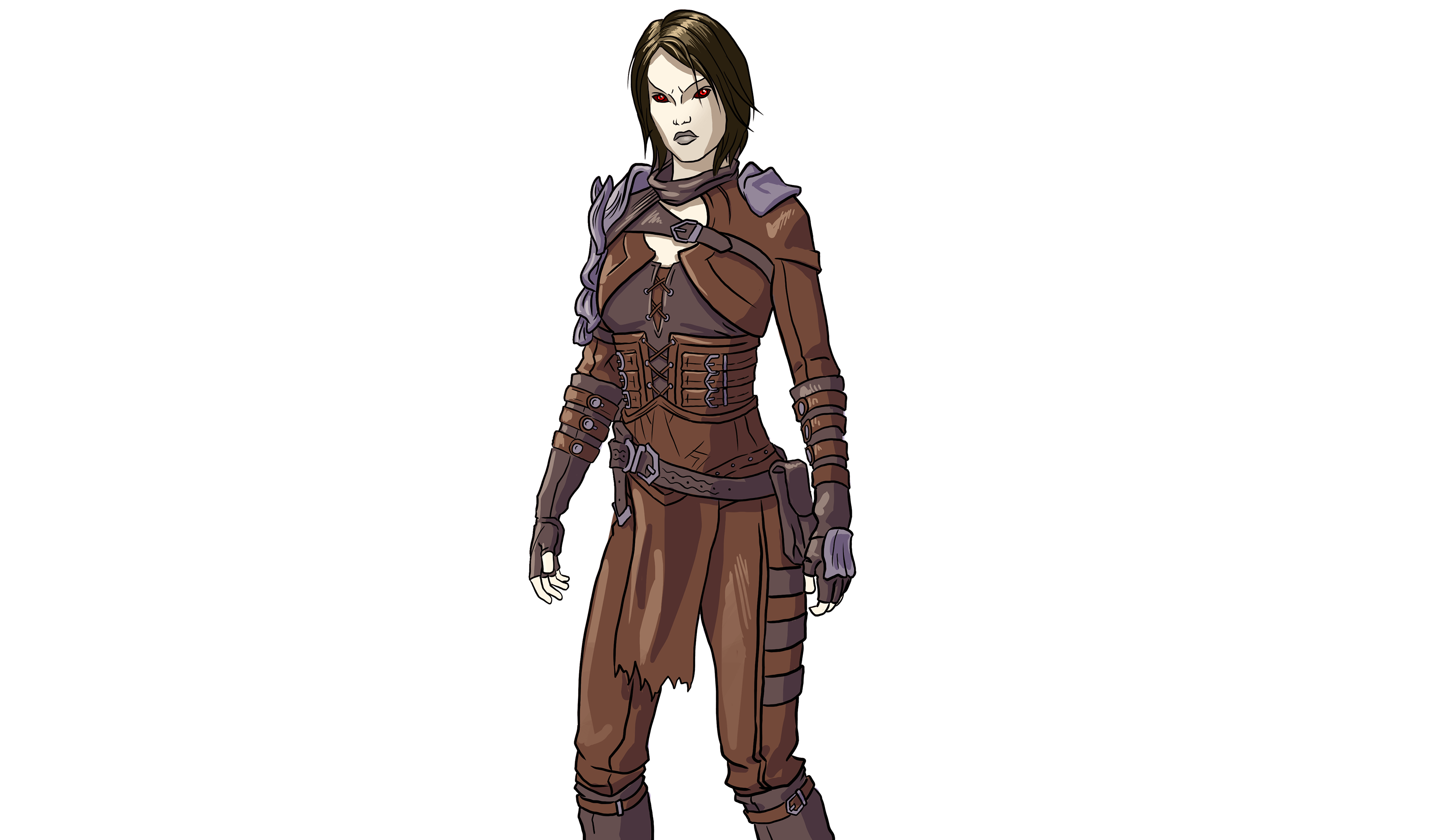 Naryu
"I know I haven't exactly been forthcoming about what we're doing here, but I assure you it's all well in hand. You just need to stand around and look enticing while I work. Should be easy for you."
Next >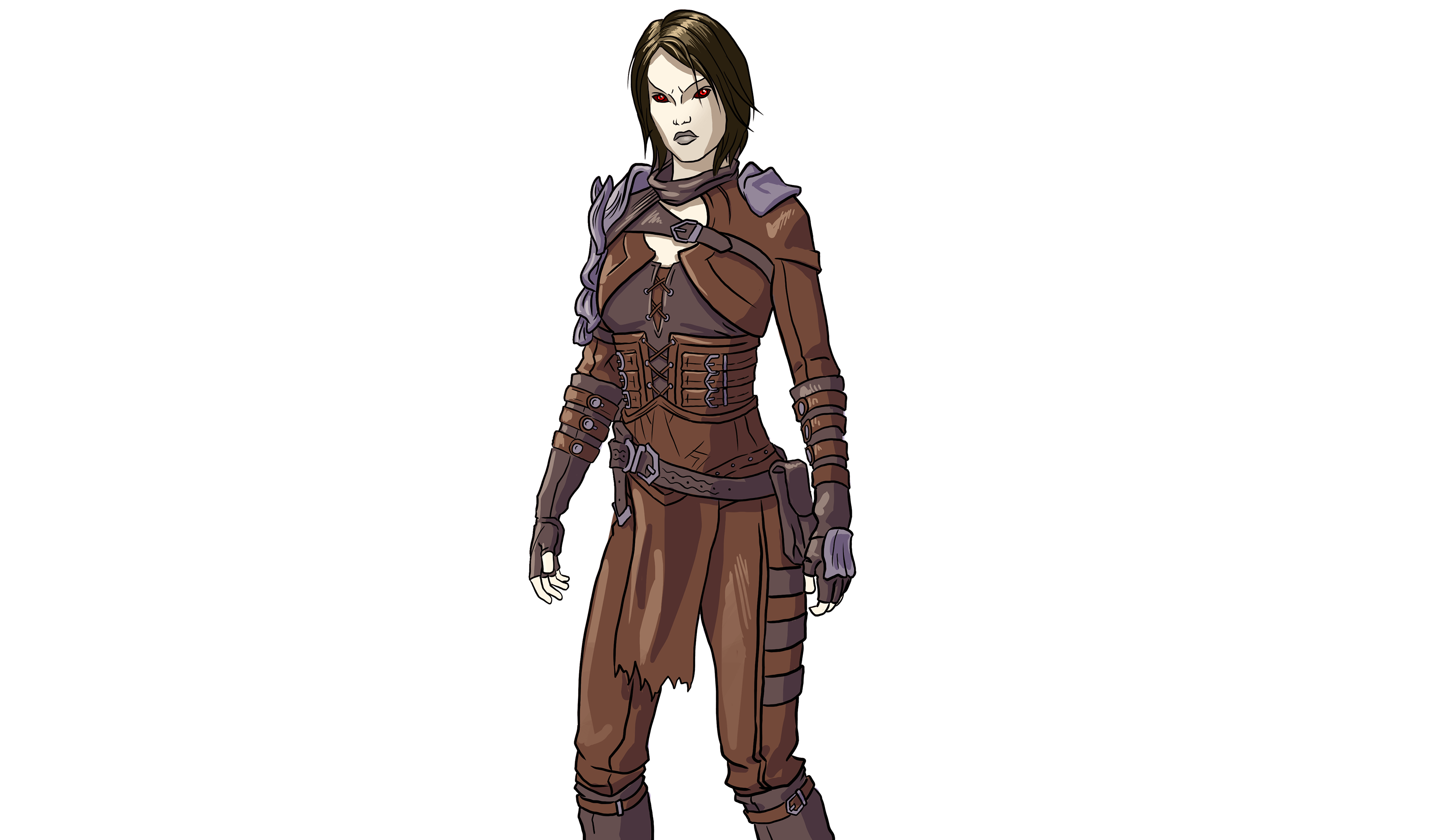 Naryu
"Think you can handle that?"
— "I hate running your errands for you."
— "If it means I get to spend time with you, then sure."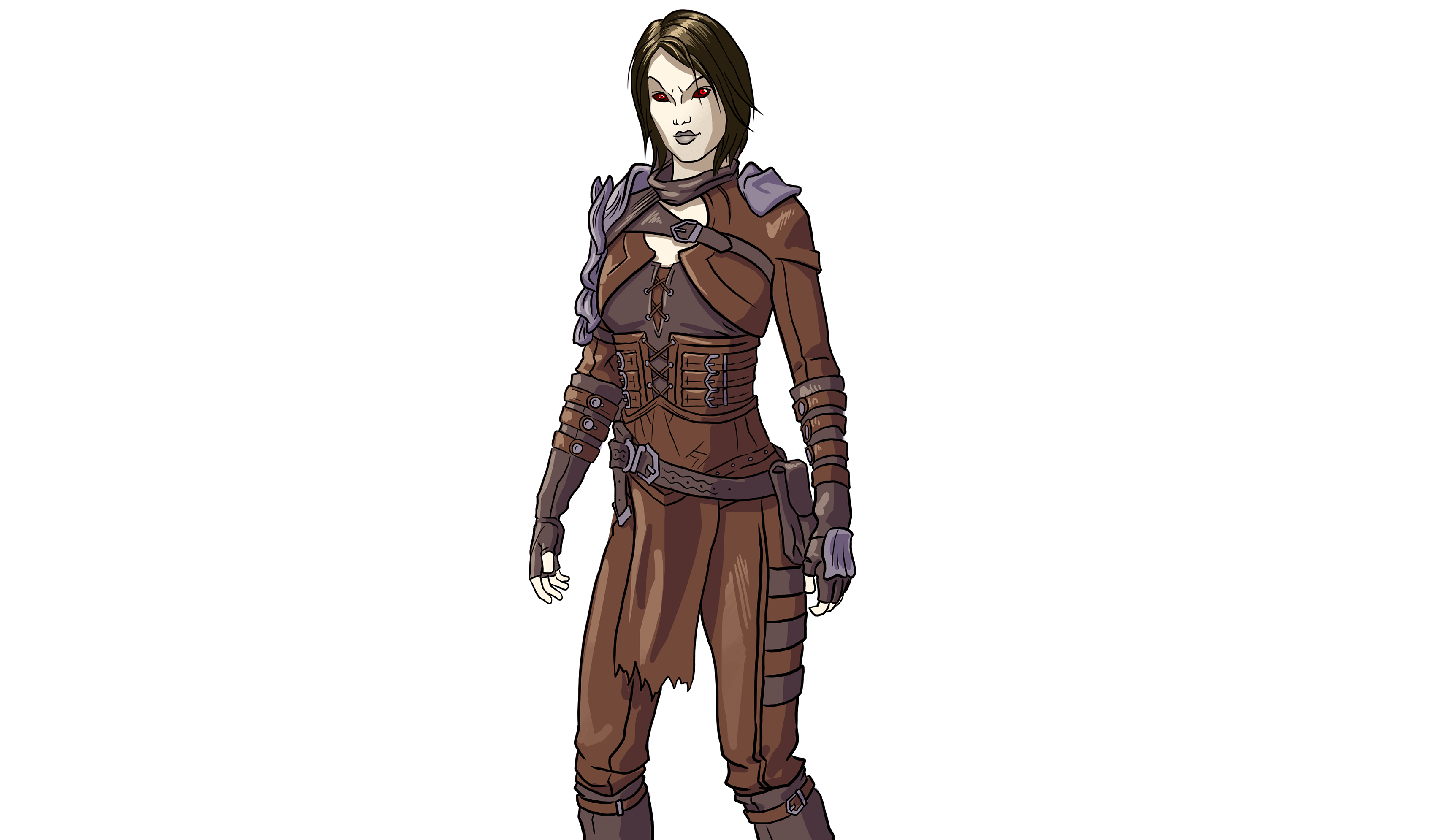 Naryu
"Well, aren't you sweet? And here I was thinking I'd have to twist your arm to get you into formal wear."
Next >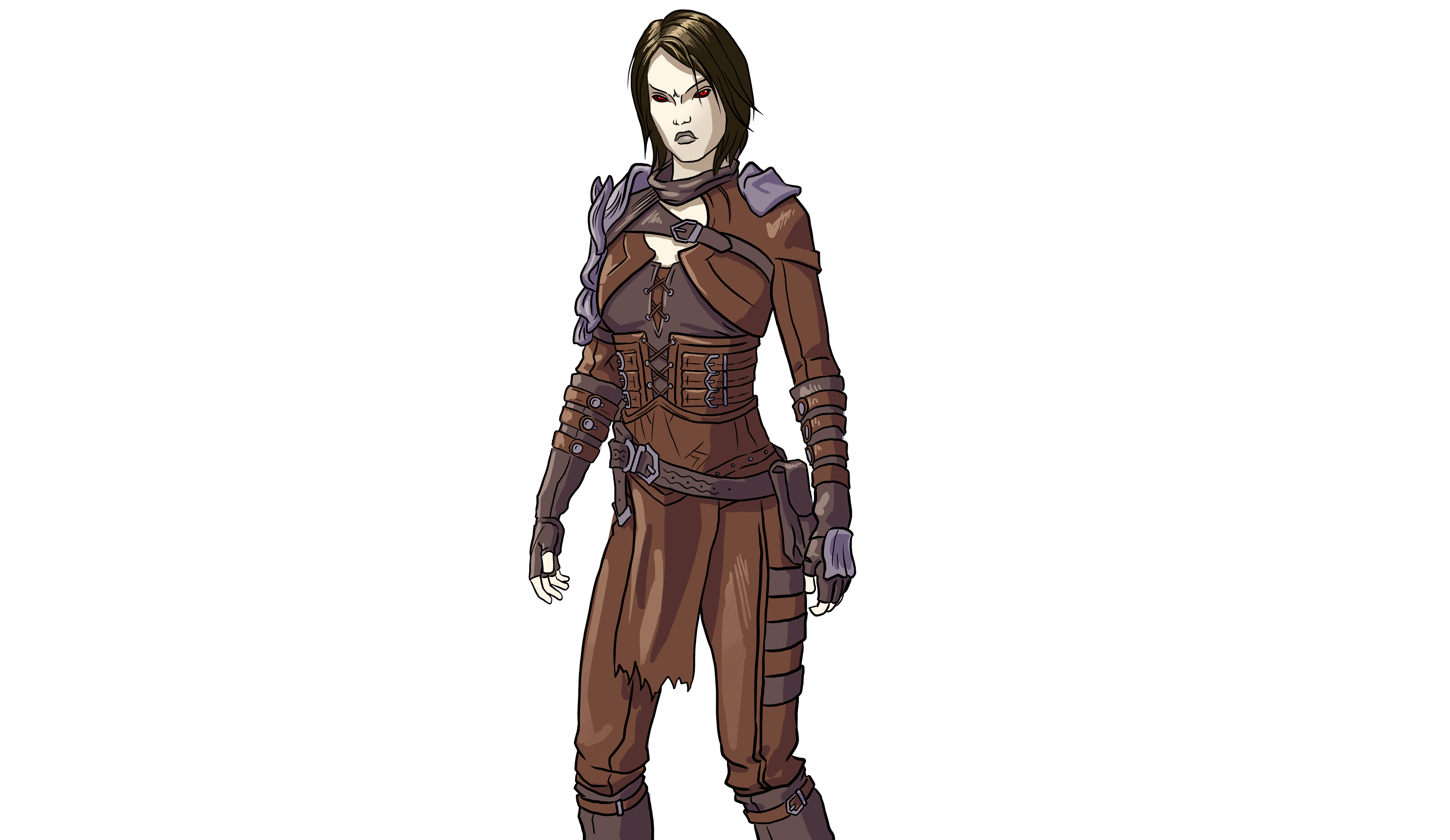 Naryu
"It's not an errand. It's a job that I need your help with. I've helped you in the past, have I not? I'm simply calling in a favor."
Next >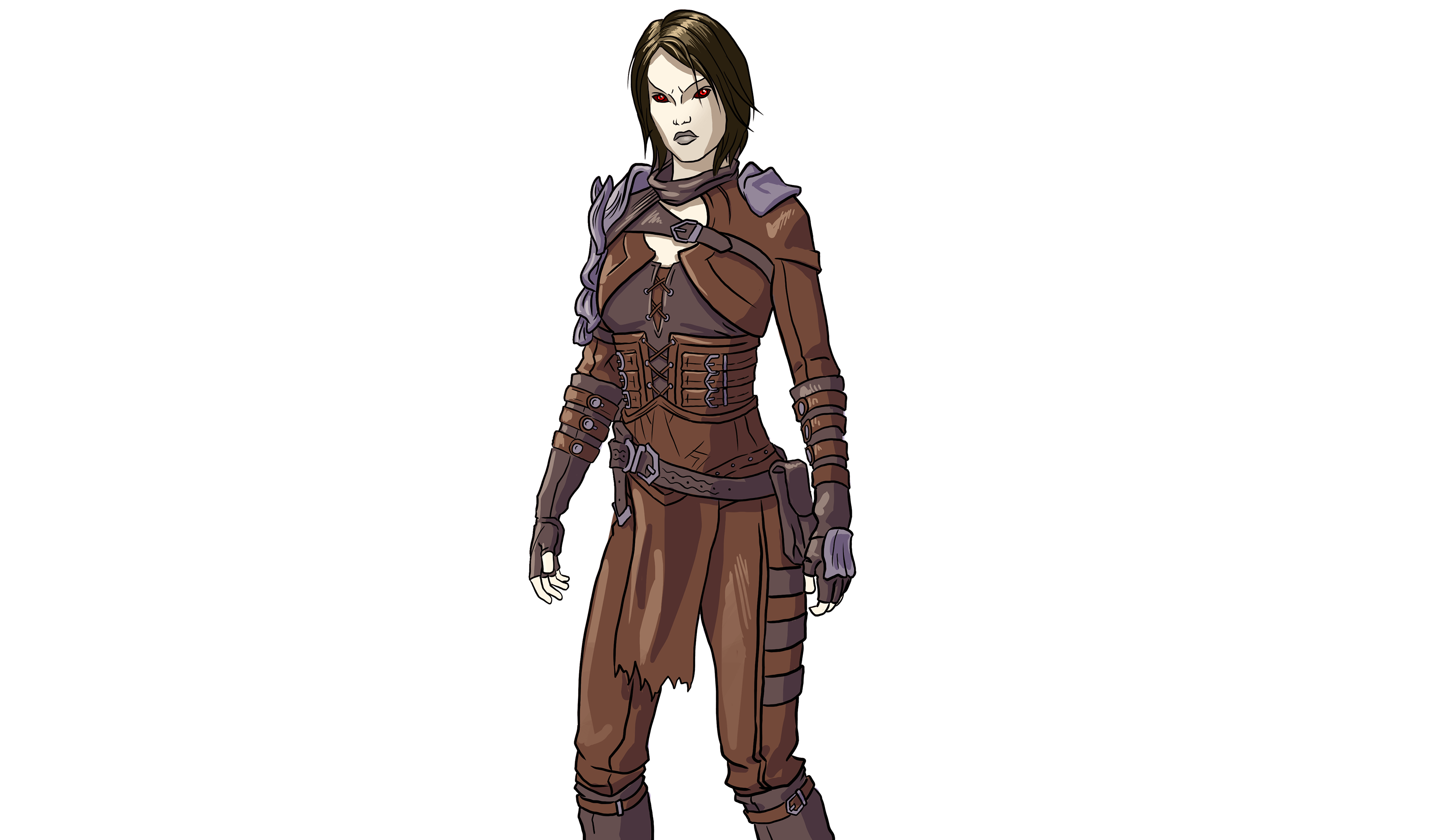 Naryu
"Anyway, the job is simple. It requires very little effort on your part. I invited you to play a very small, but vital, role in tonight's proceedings. I trust you, and my trust is not something easily gained. So don't screw this up."
Next >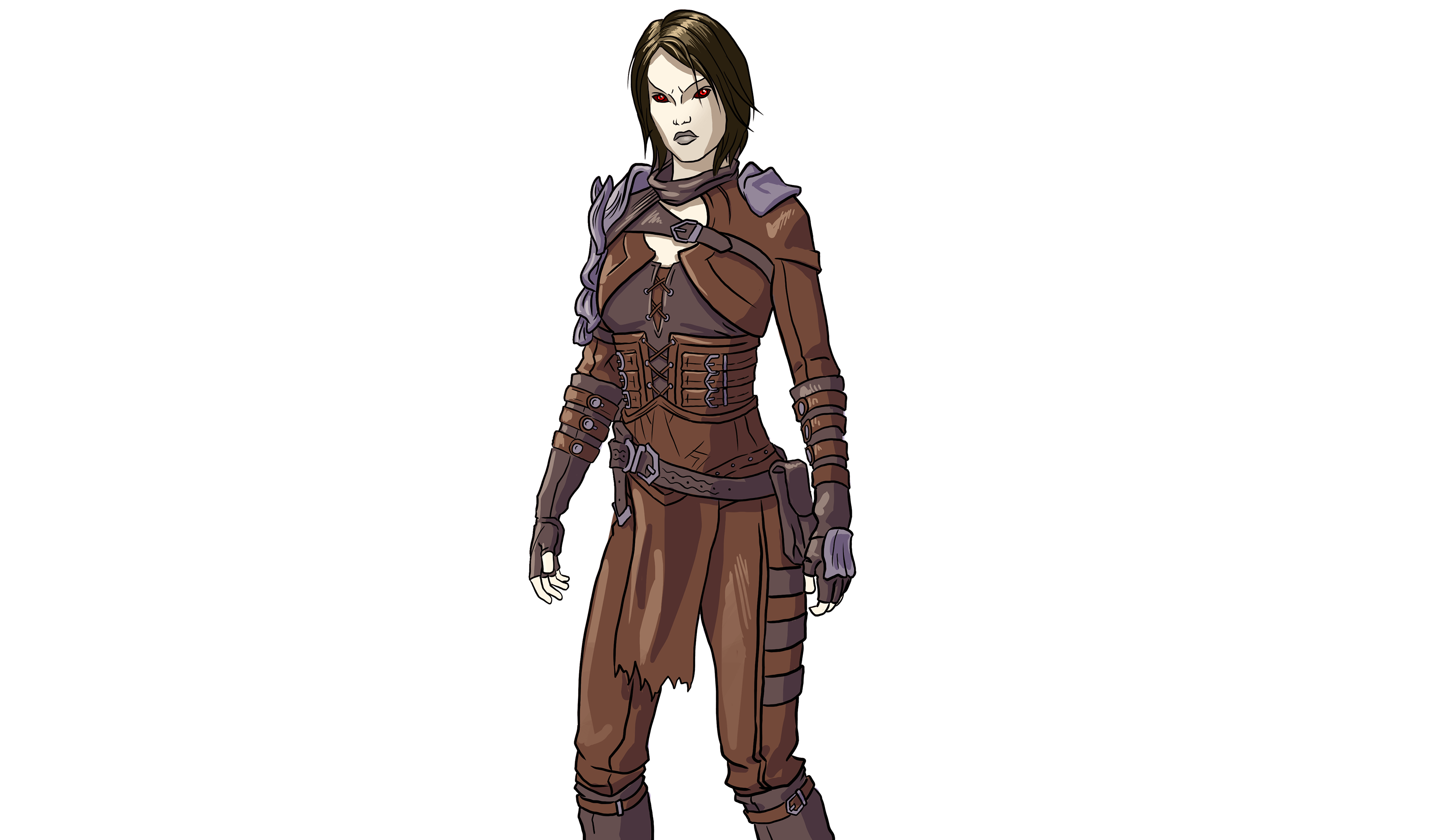 Naryu
"If all goes well, I should be done inside an hour. Then you can relax and even enjoy the party, if you so choose."
Next >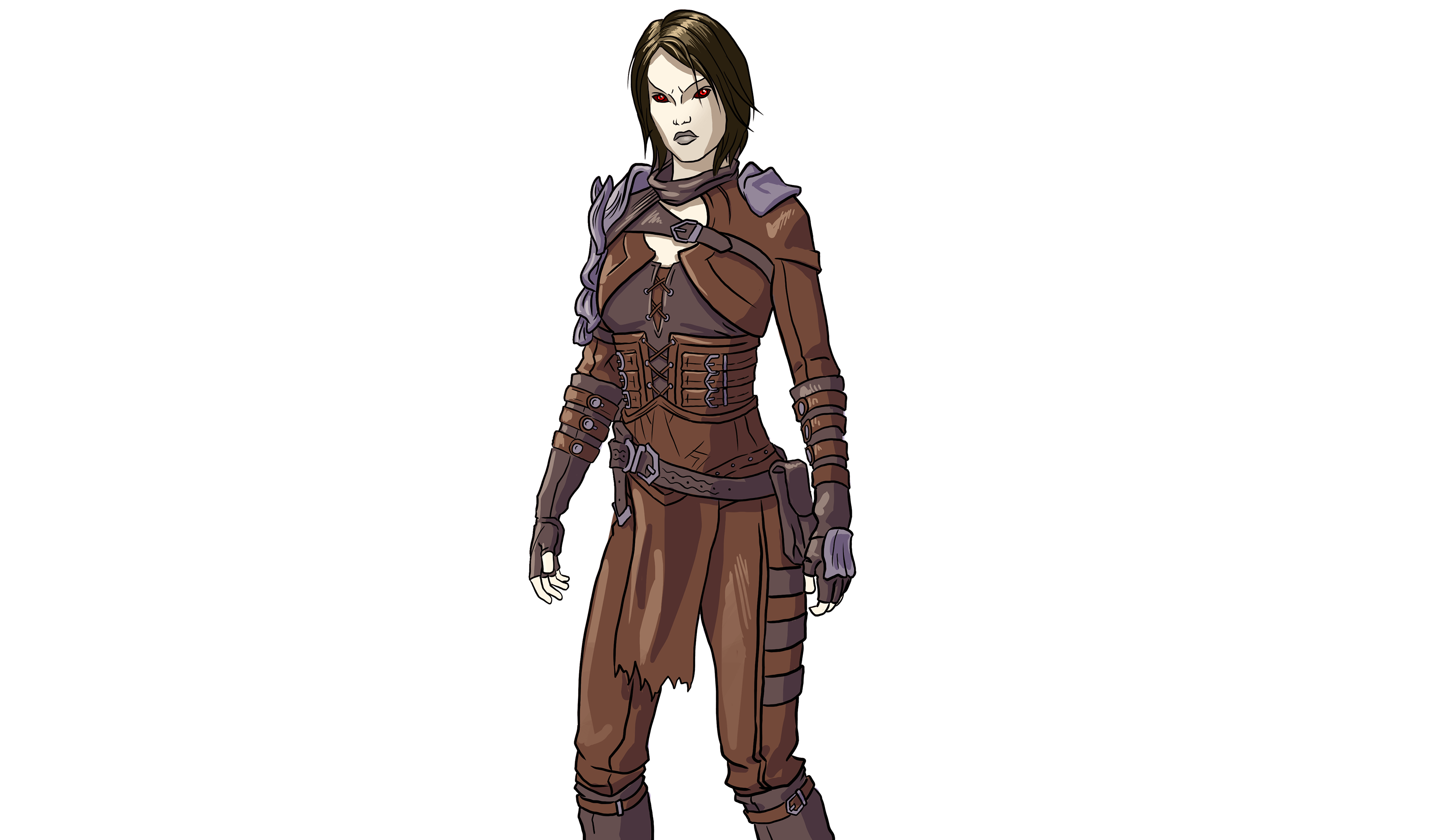 Naryu
"Perhaps you'll even find a dashing suitor to dance with."
— "I'd rather dance with you."
— "I just want to get this over with, Naryu."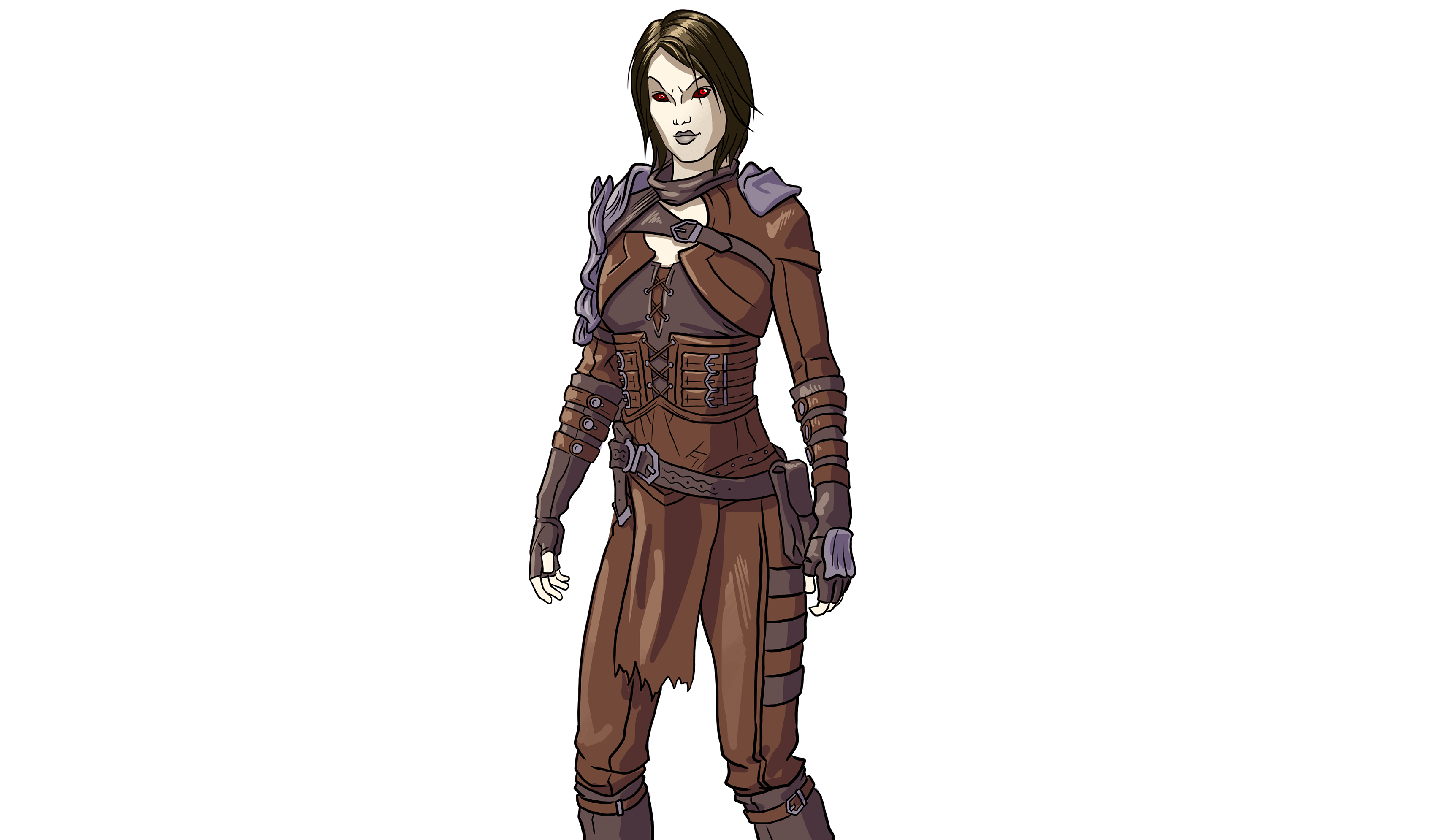 Naryu
"Oh? You are always so full of surprises, my darling. I suppose I could arrange that, after my business is done. I imagine I'll have to chase away the other s'wits lining up to ask you, won't I?"
Next >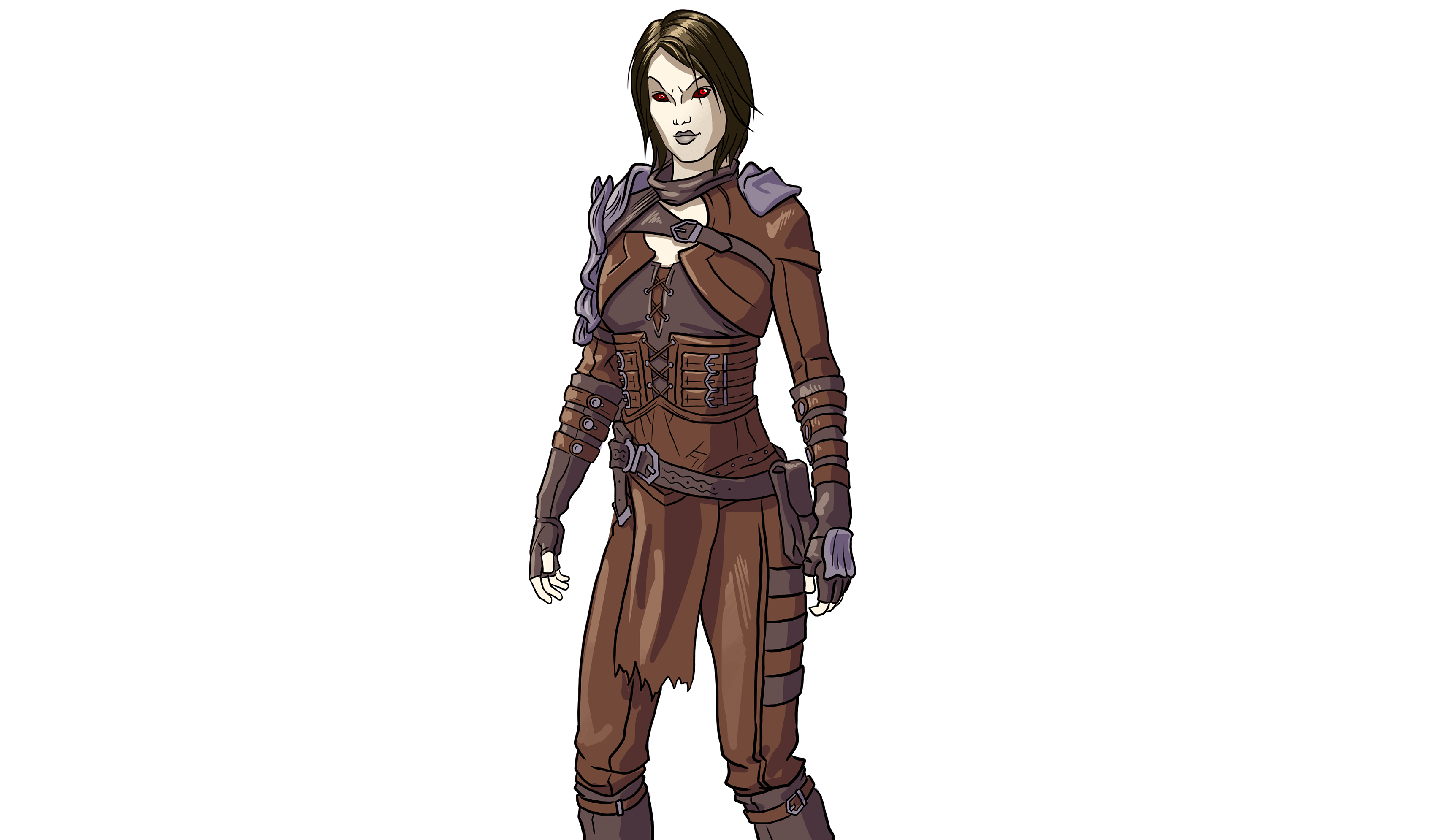 Naryu
"Maybe we should practice for good measure. This is quite an important social event. It won't do to embarrass ourselves."
Next >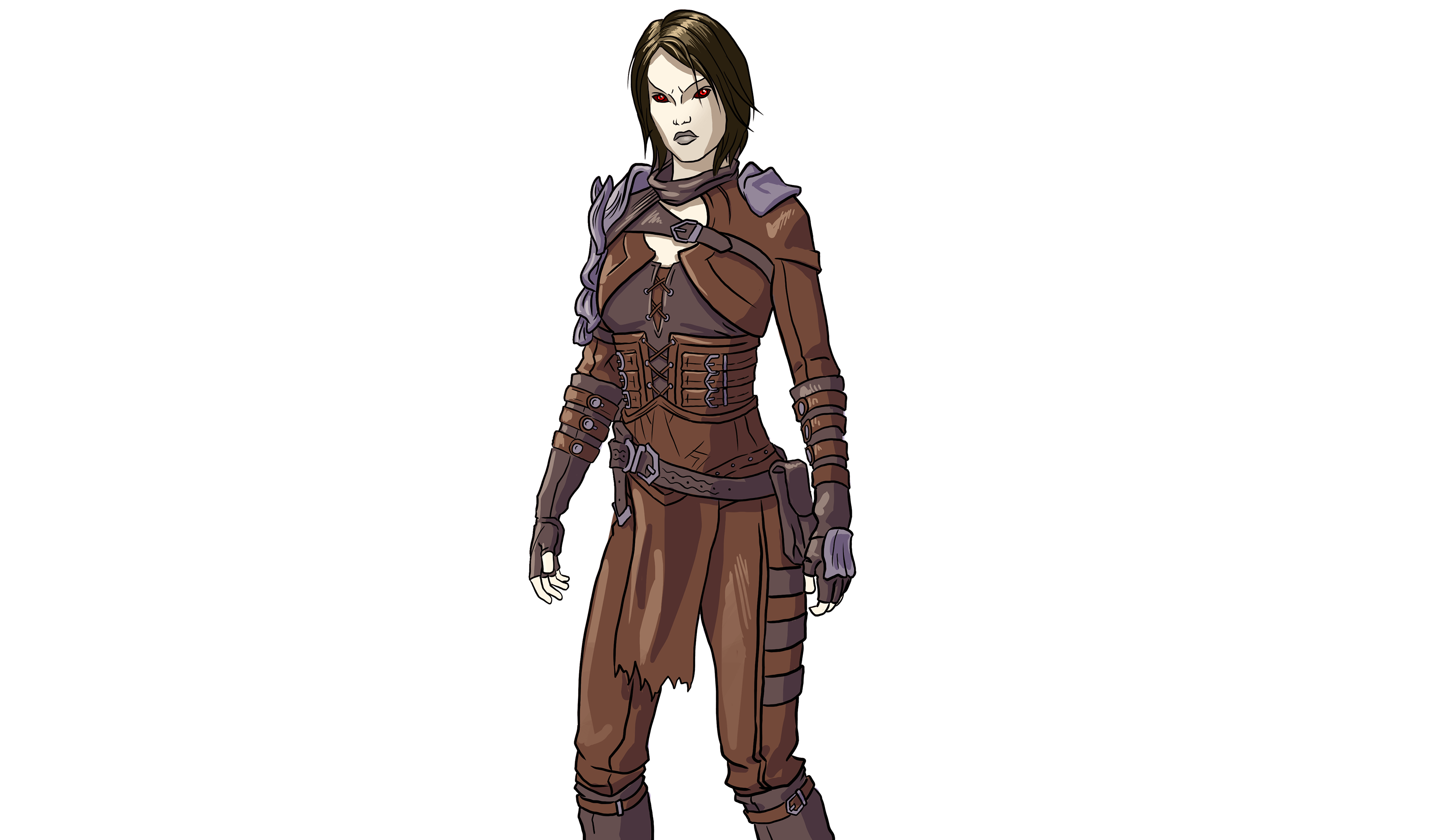 Naryu steps closer to you, one hand coming to rest on your waist, the other on your shoulder. She presses close and stares deeply into your eyes, a smirk curling her lips. She leans in a little, so close you can feel her breath on your bottom lip.
Next >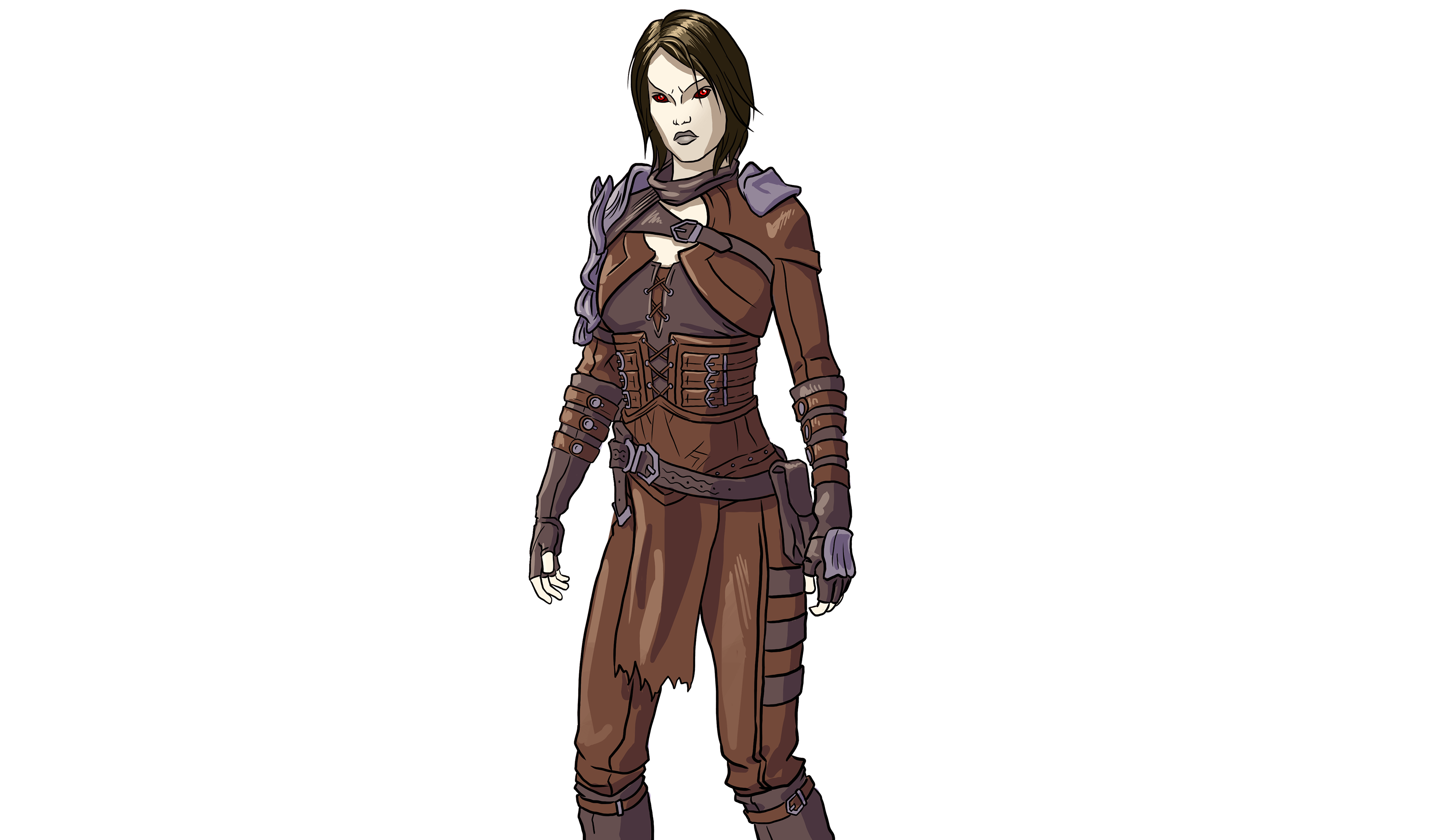 You feel a sharp edge against your side and realize she's pulled her dagger. It lingers at your ribs for a moment before Naryu laughs and pulls away from you. Her red eyes glitter with amusement. And something more.
Next >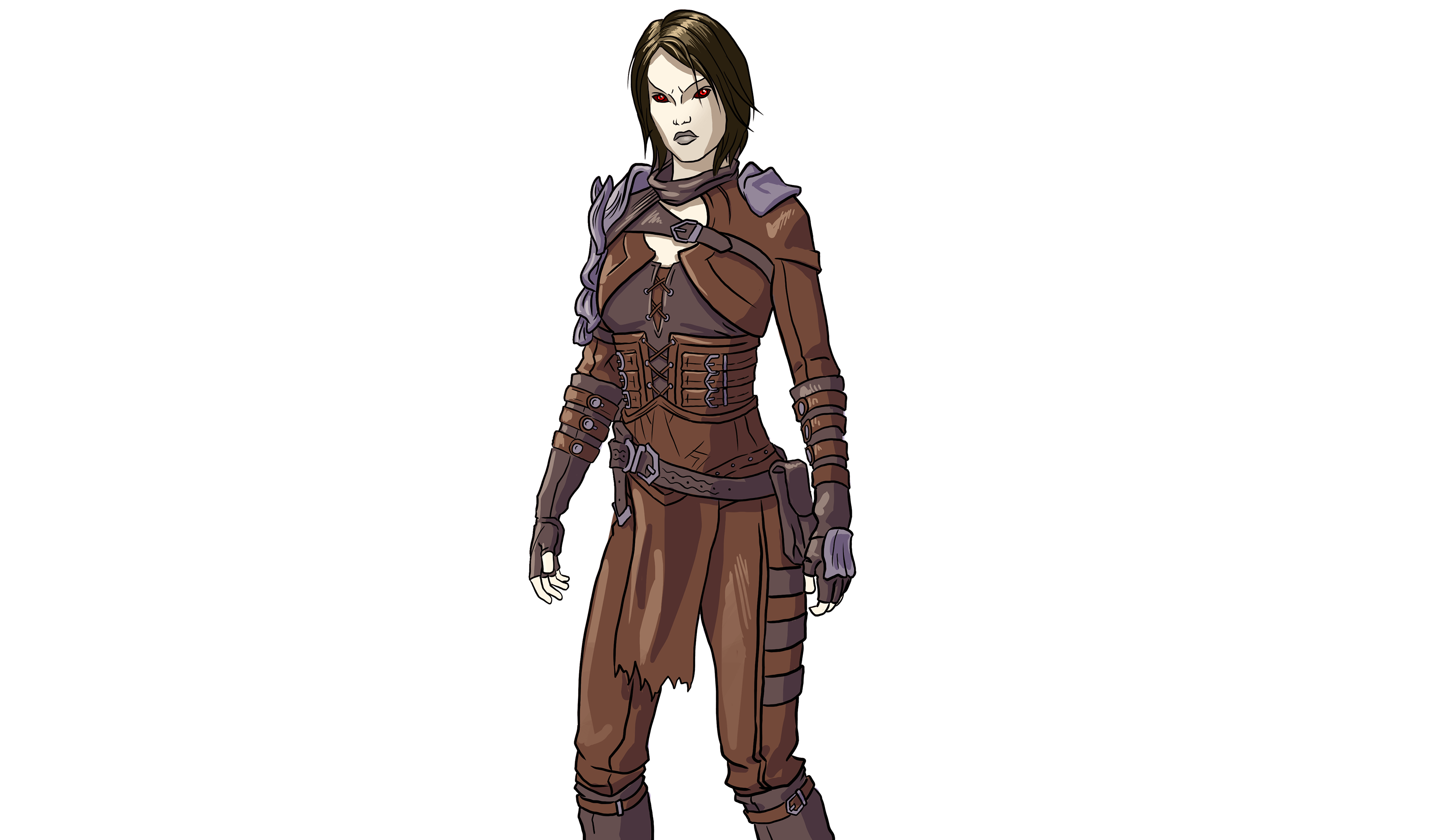 Naryu
"All right, all right. No dancing for you. But I will insist you try the wine while you're milling about the ball. It would be a crime to let it go to waste."
Next >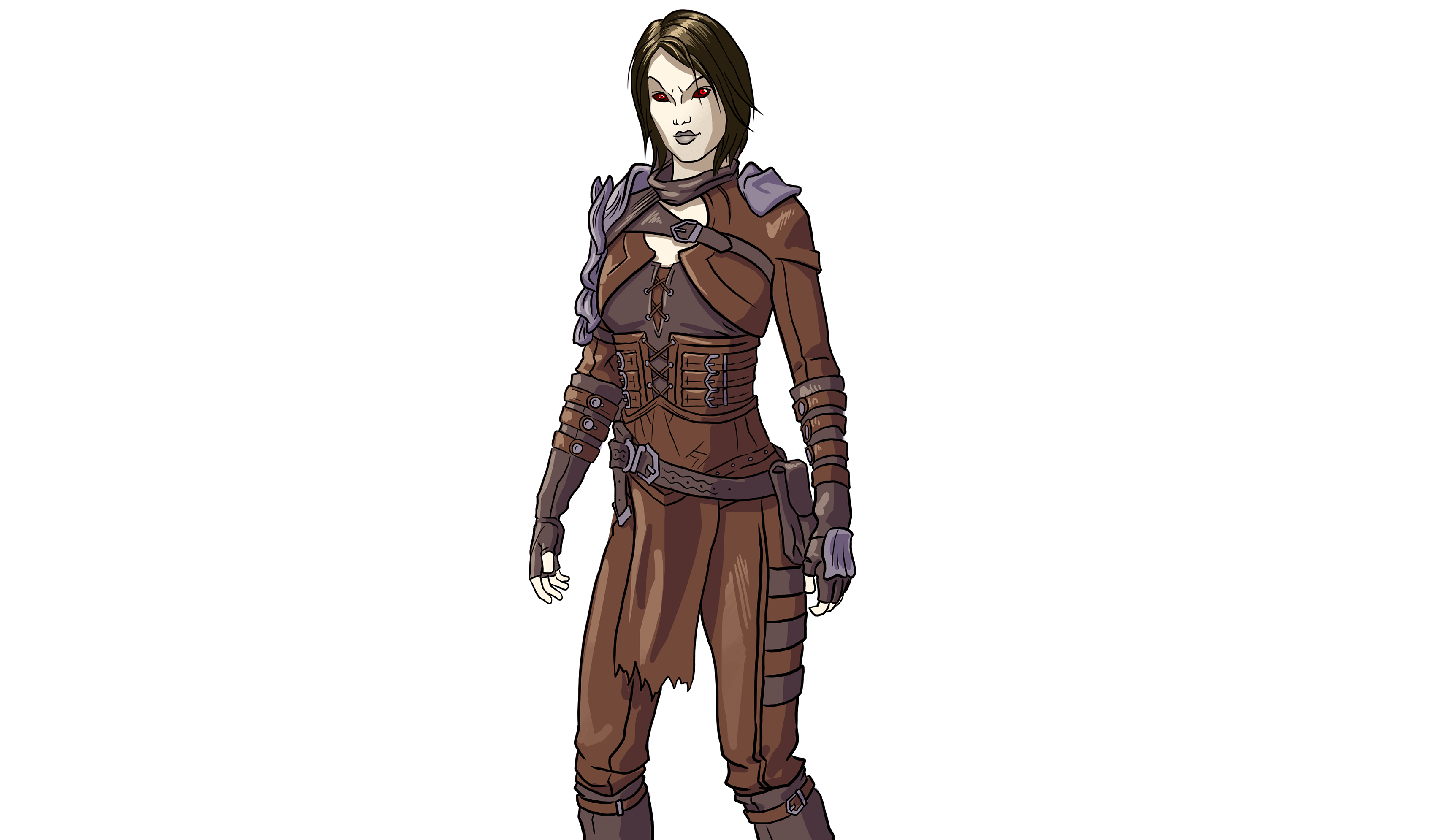 Naryu
"Oh, don't look so dour, my darling. A little party won't kill you, will it? It might even be a nice change of pace. And I promise as soon as I'm finished, we can take our leave."
Next >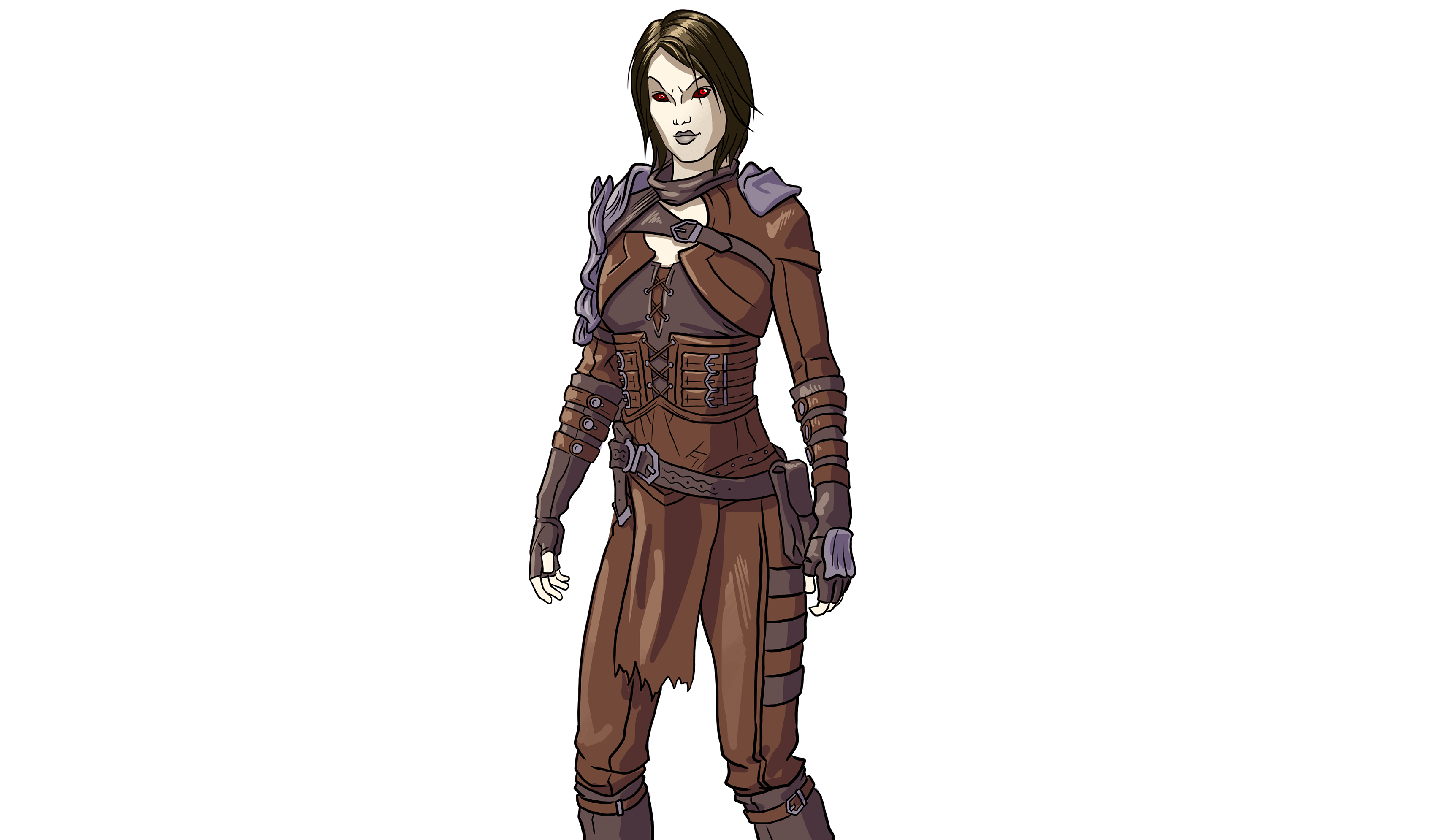 Naryu winks at you before pulling her blades from their sheathes and inspecting them, much like she inspected your outfit earlier.
Next >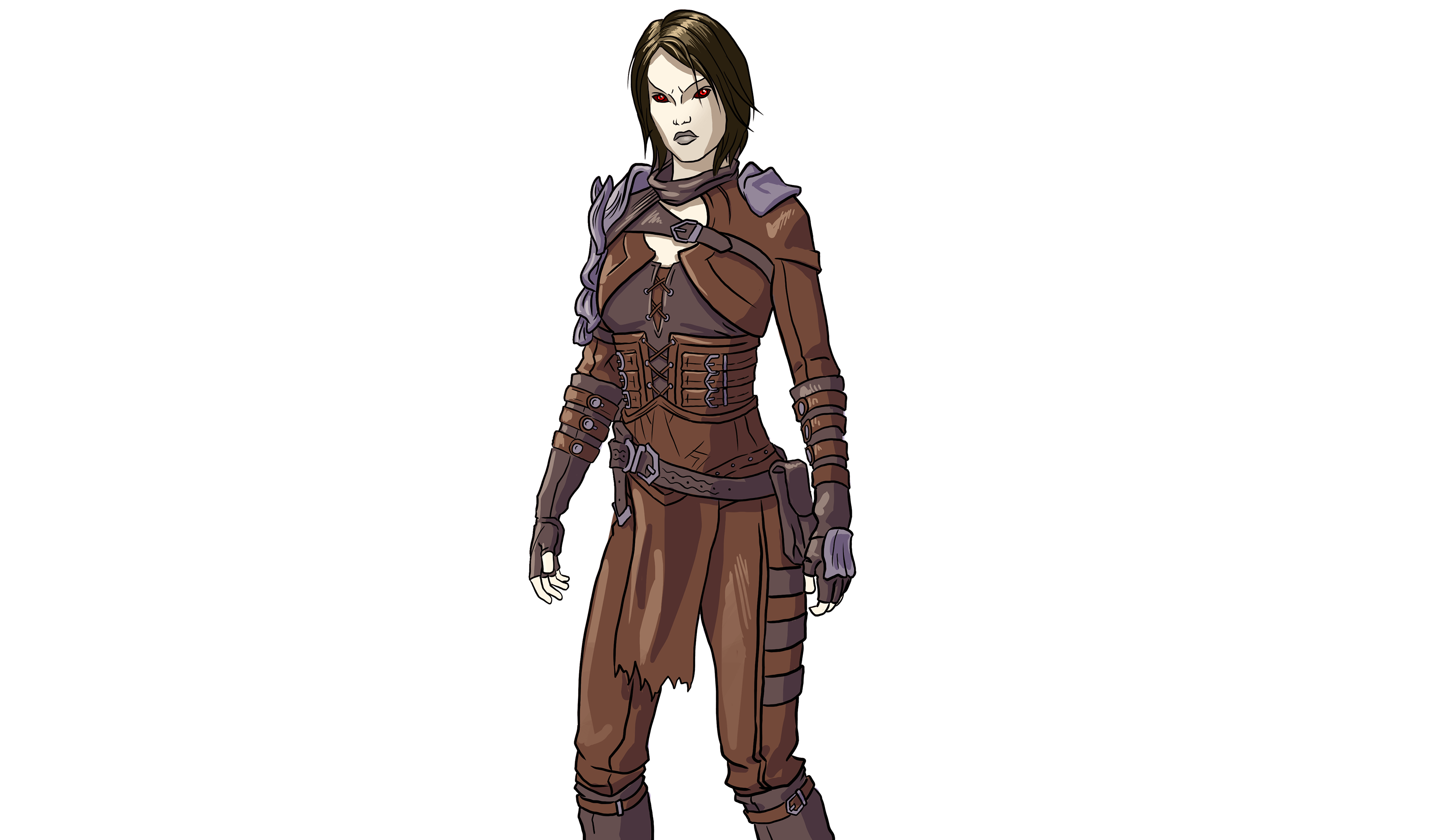 After a moment, satisfied, she spins the daggers in her palms before concealing them away on her person once more.
Next >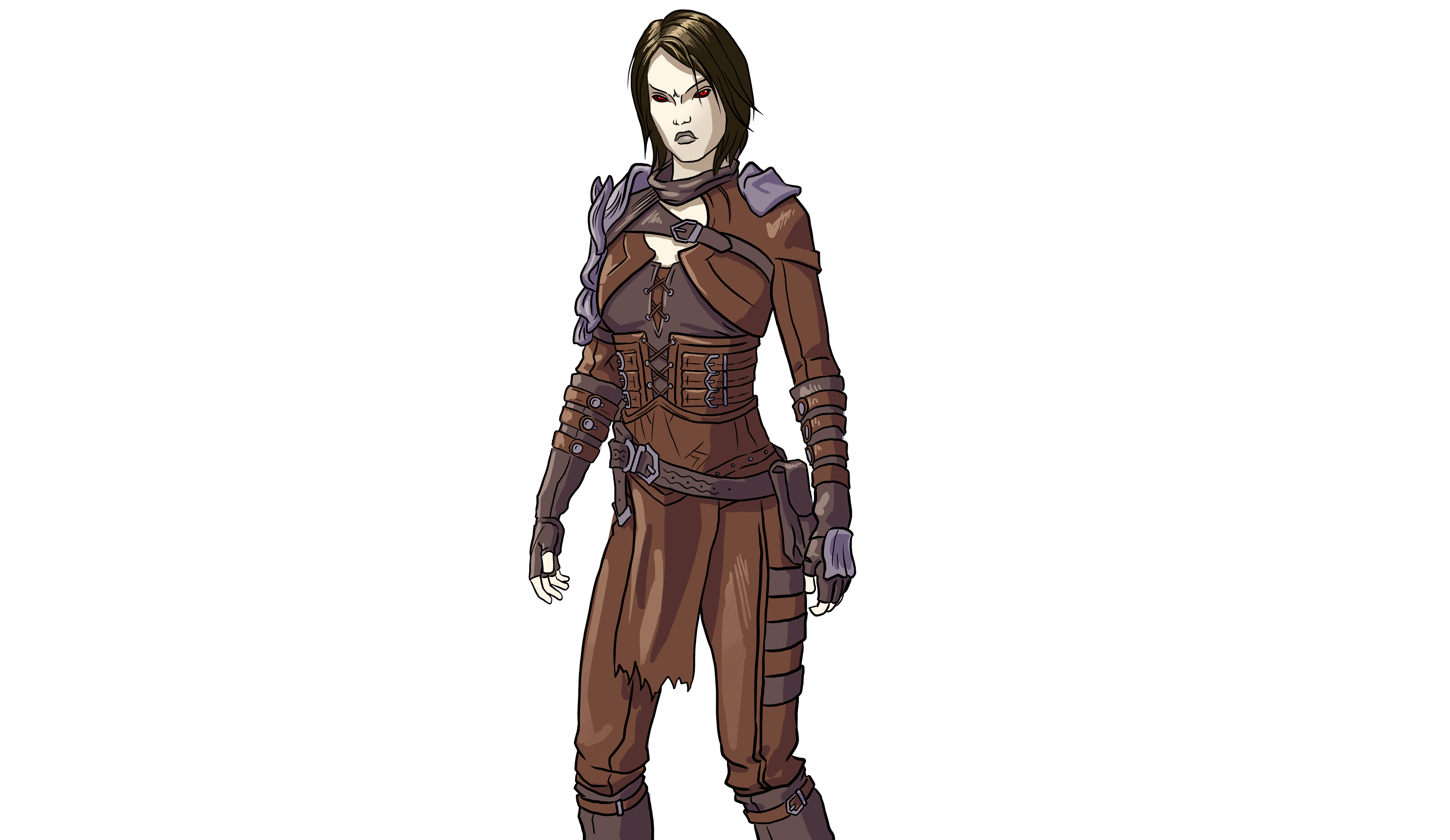 Naryu
"Fine. I didn't think you'd be such a bore about this, hero."
Next >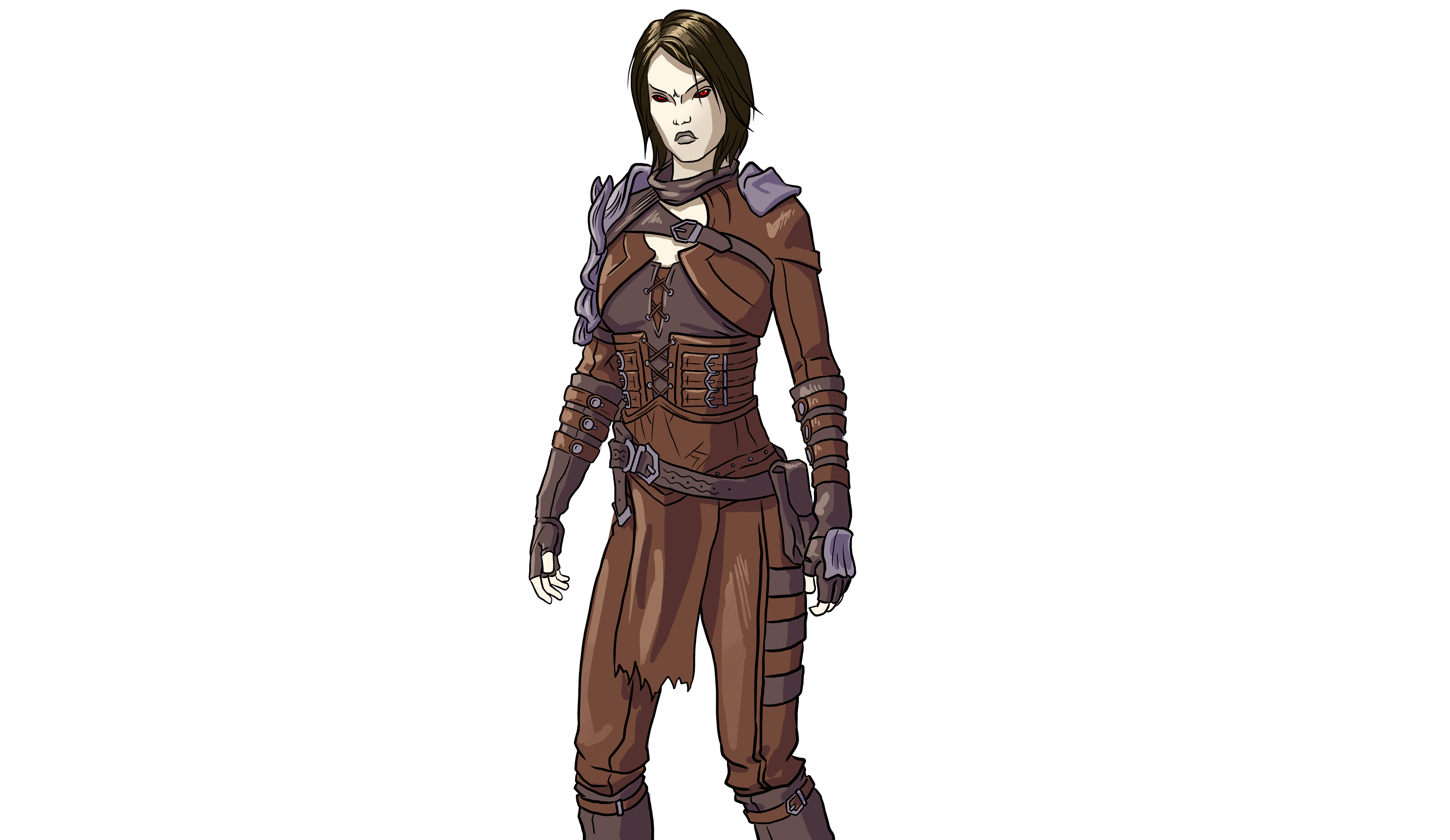 Naryu
"If you just want to get in and get out, then that's what we'll do. And there will be no fun had whatsoever, I assure you. No fun for you, anyways. I'll find my own elsewhere."
Next >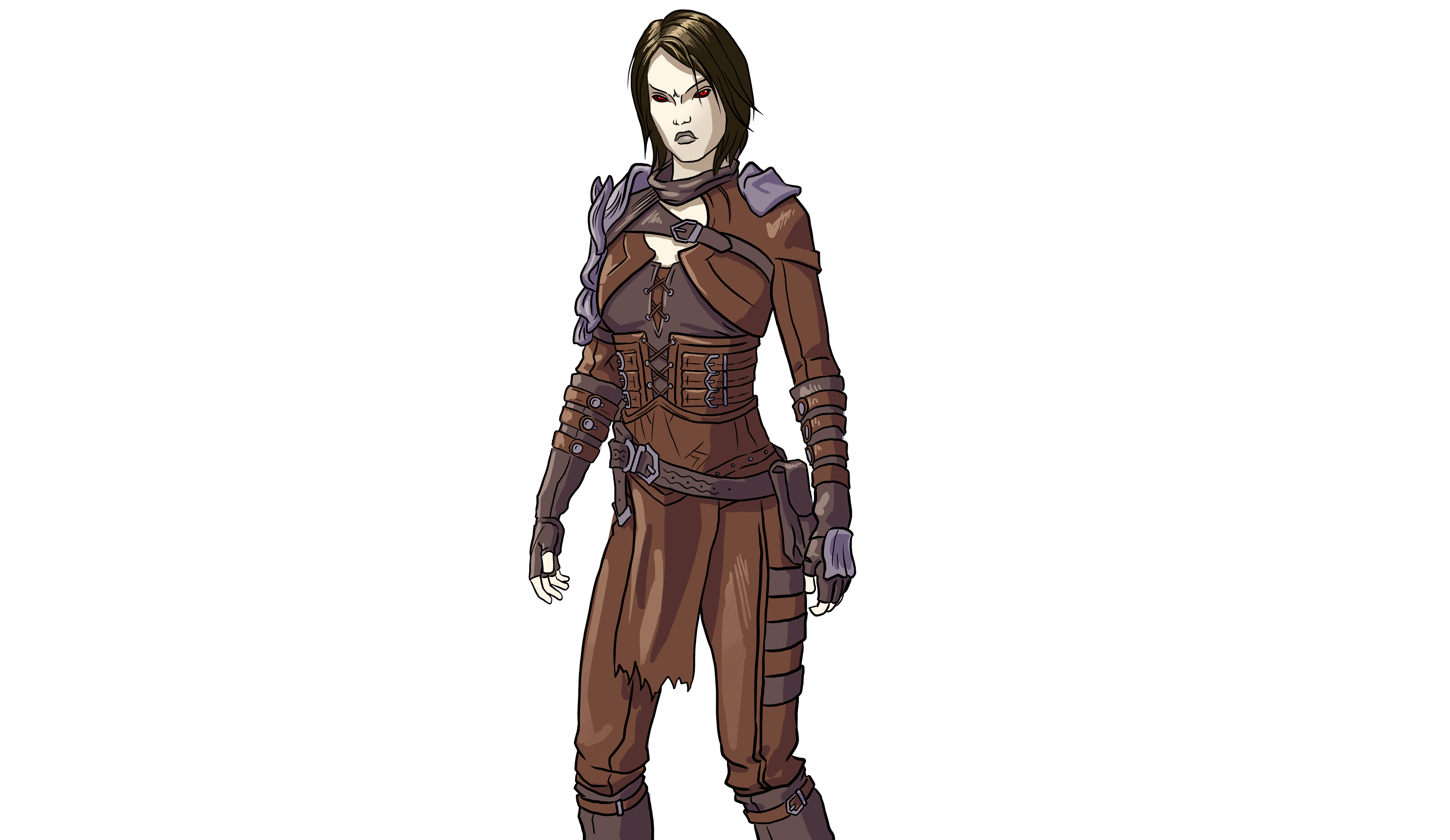 Naryu frowns, her brow knitted with frustration.
Next >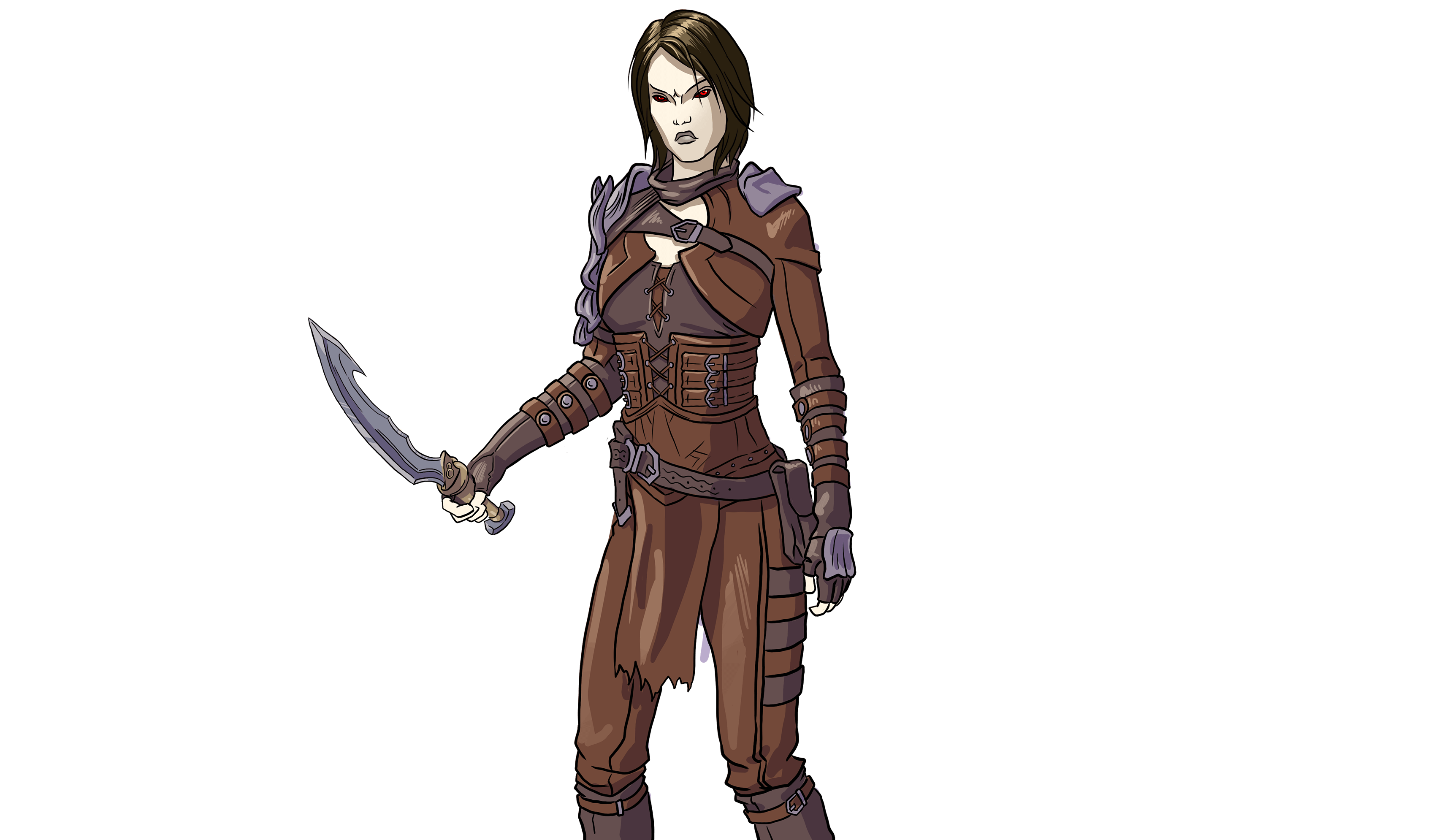 She inspects something on the edge of her blade before roughly shoving it back into the scabbard at her thigh.
Next >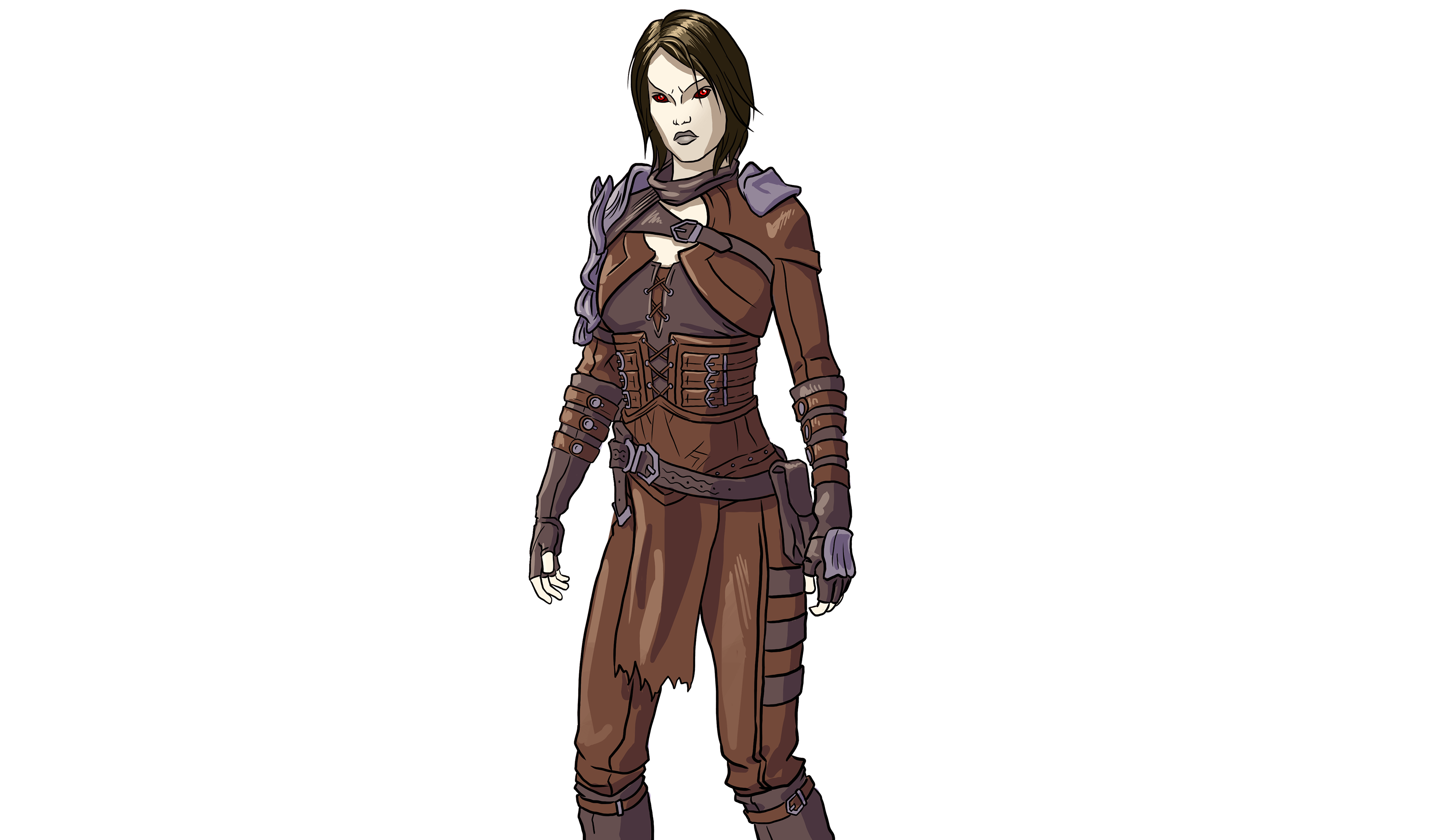 Naryu
"You know, I asked you here because you've never let me down. I don't have many people I can count on, so I keep the ones I'm reasonably certain about close."
Next >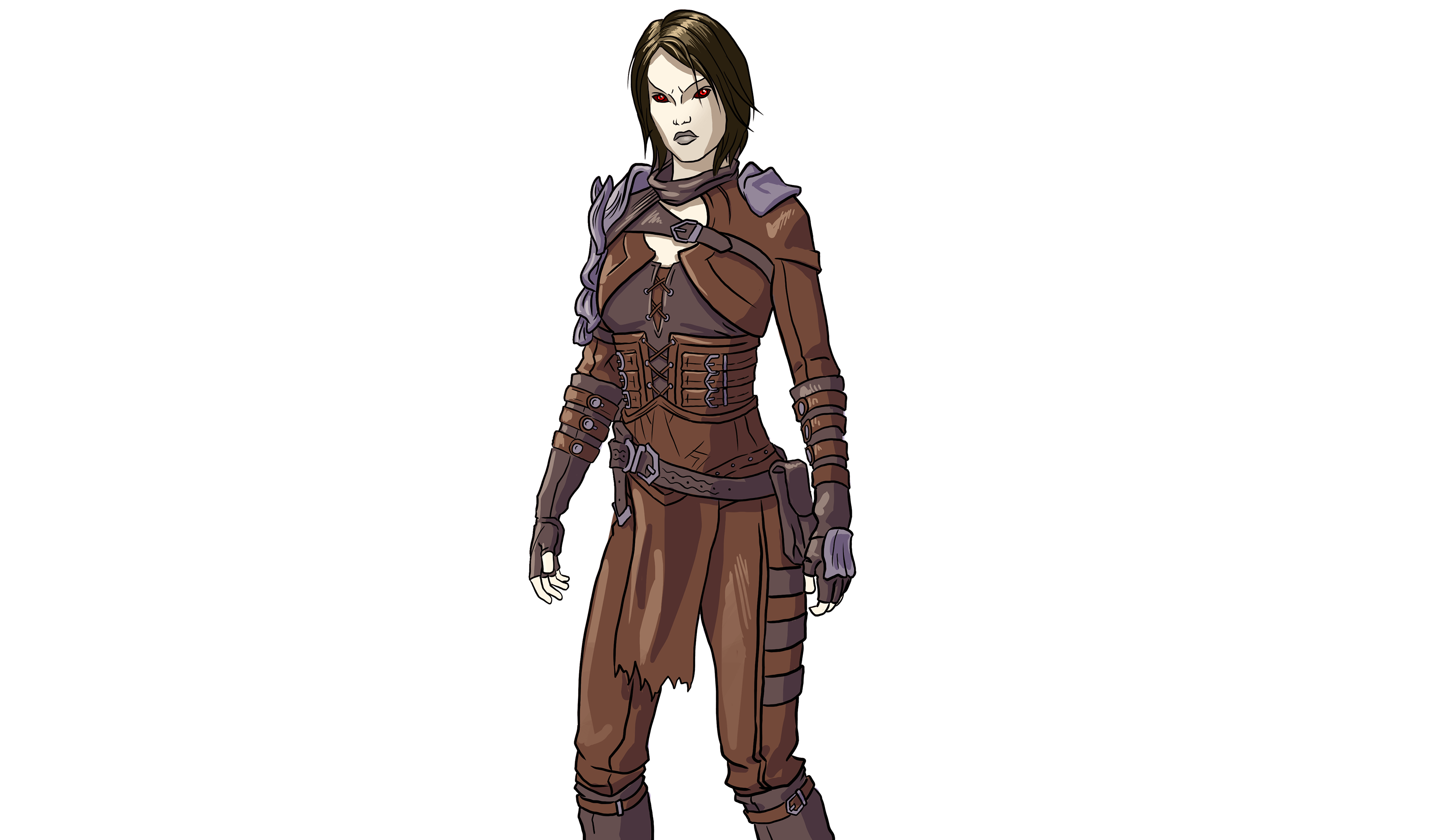 Naryu
"But if I'm being completely honest, I asked you here for another reason, too. Some deluded fantasy about the two of us dancing in each other's arms, drunk on wine, retiring to some secluded hallway where I press you up against the wall and our hands are all over each other and…"
Next >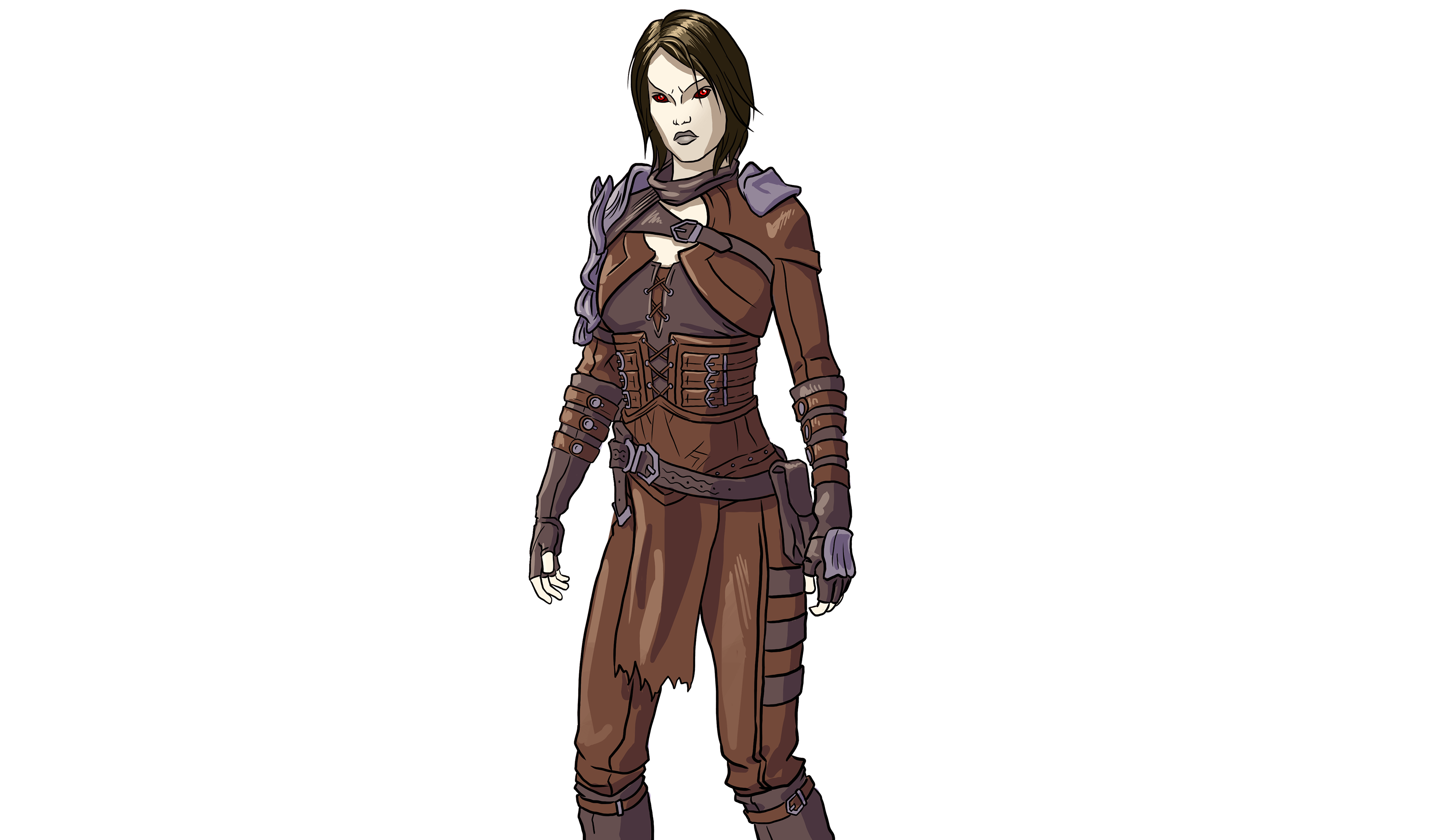 Naryu
"If that's as stupid as it sounds, I need you to tell me right now, hero."
— "It's not stupid, Naryu. I want that too."
— "It's incredibly stupid!"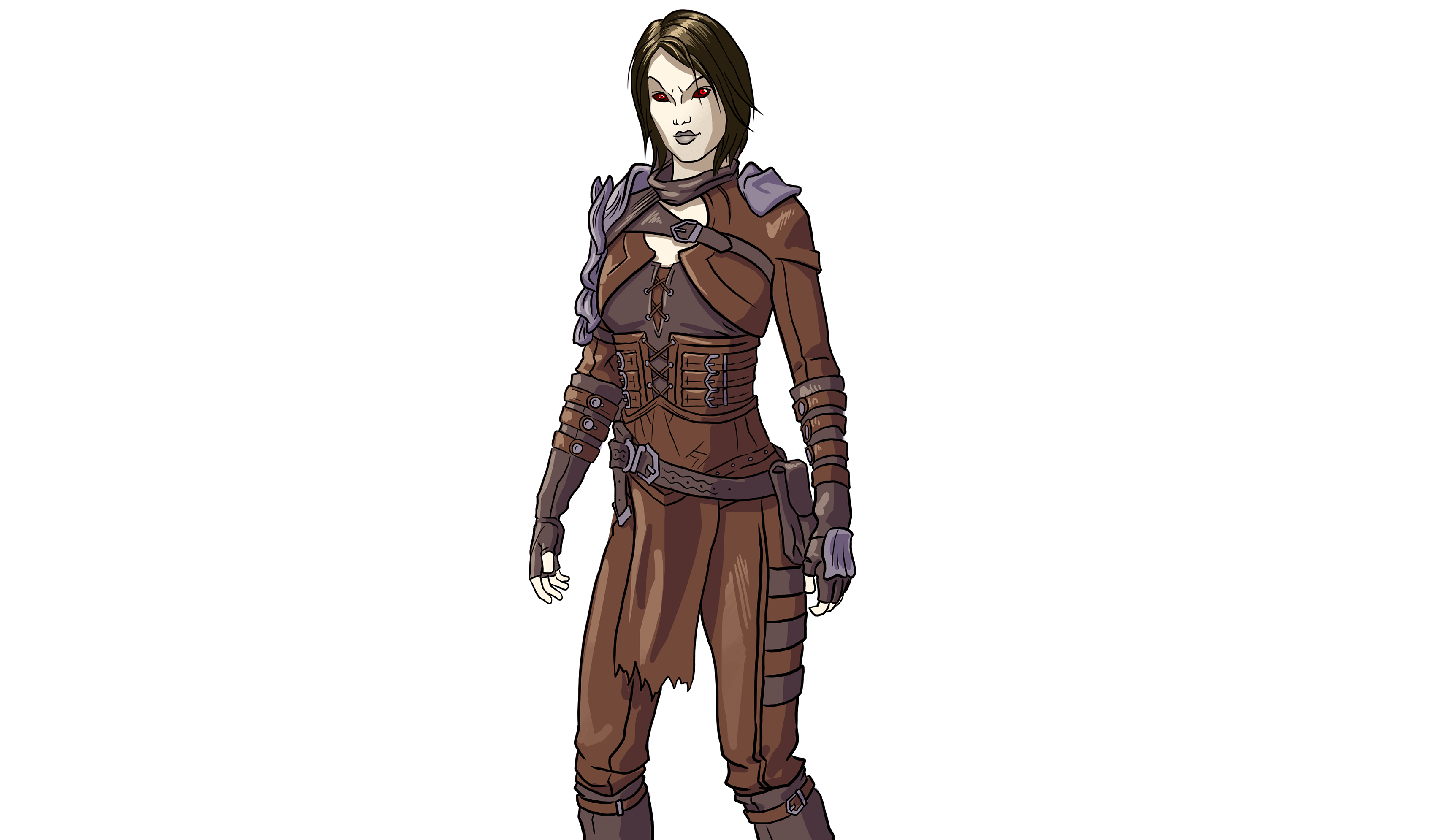 Naryu
"You've made me blush, are you happy with yourself? You and that lovely nose of yours, and mouth, and everything…"
Next >
Raz 13b *NULL*
""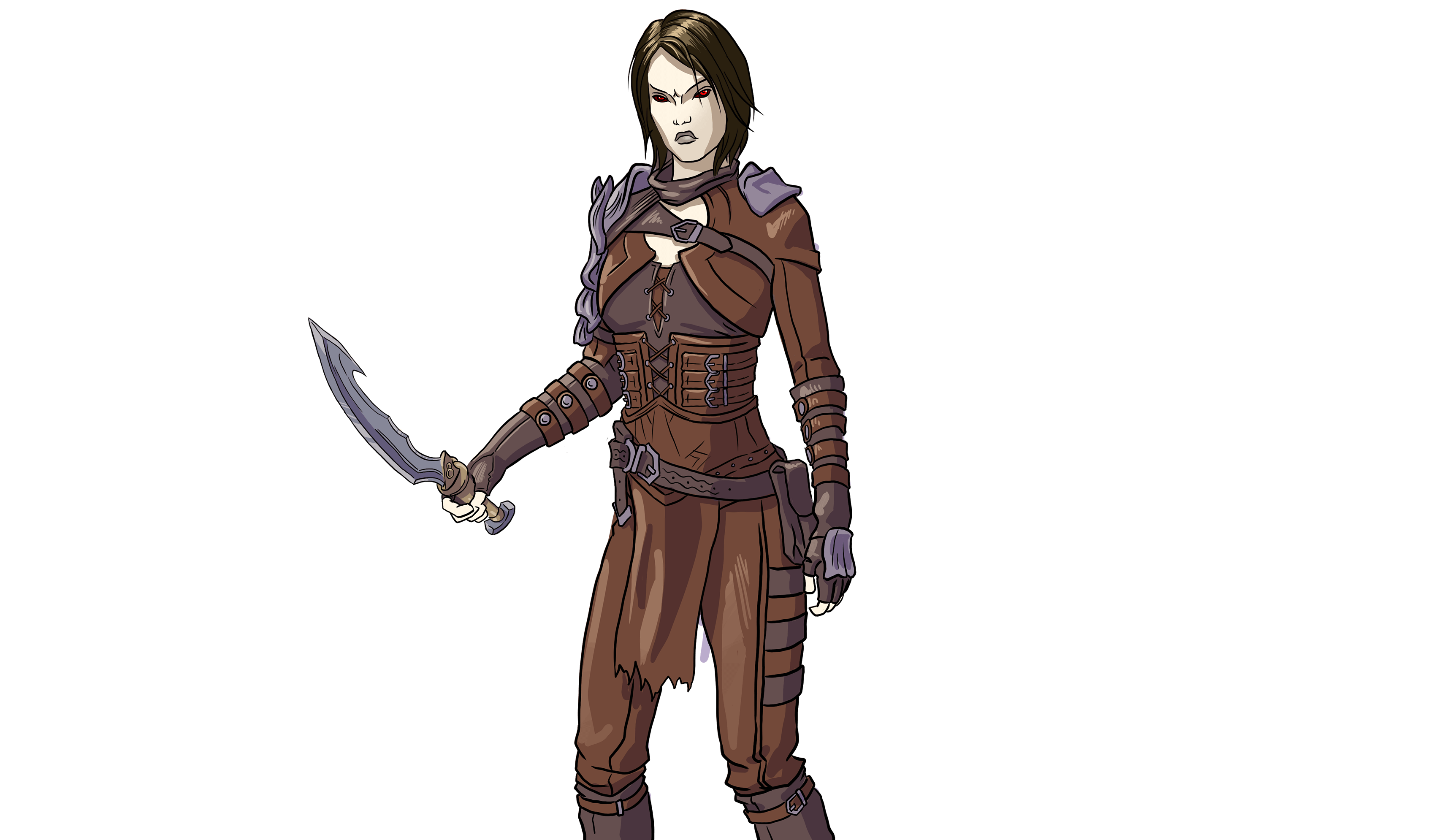 Naryu
"I suppose that makes me quite the fool then, doesn't it? I think I'll stick to poking people with the pointy end of my daggers and leave the rubbish romance stuff to someone else."
Next >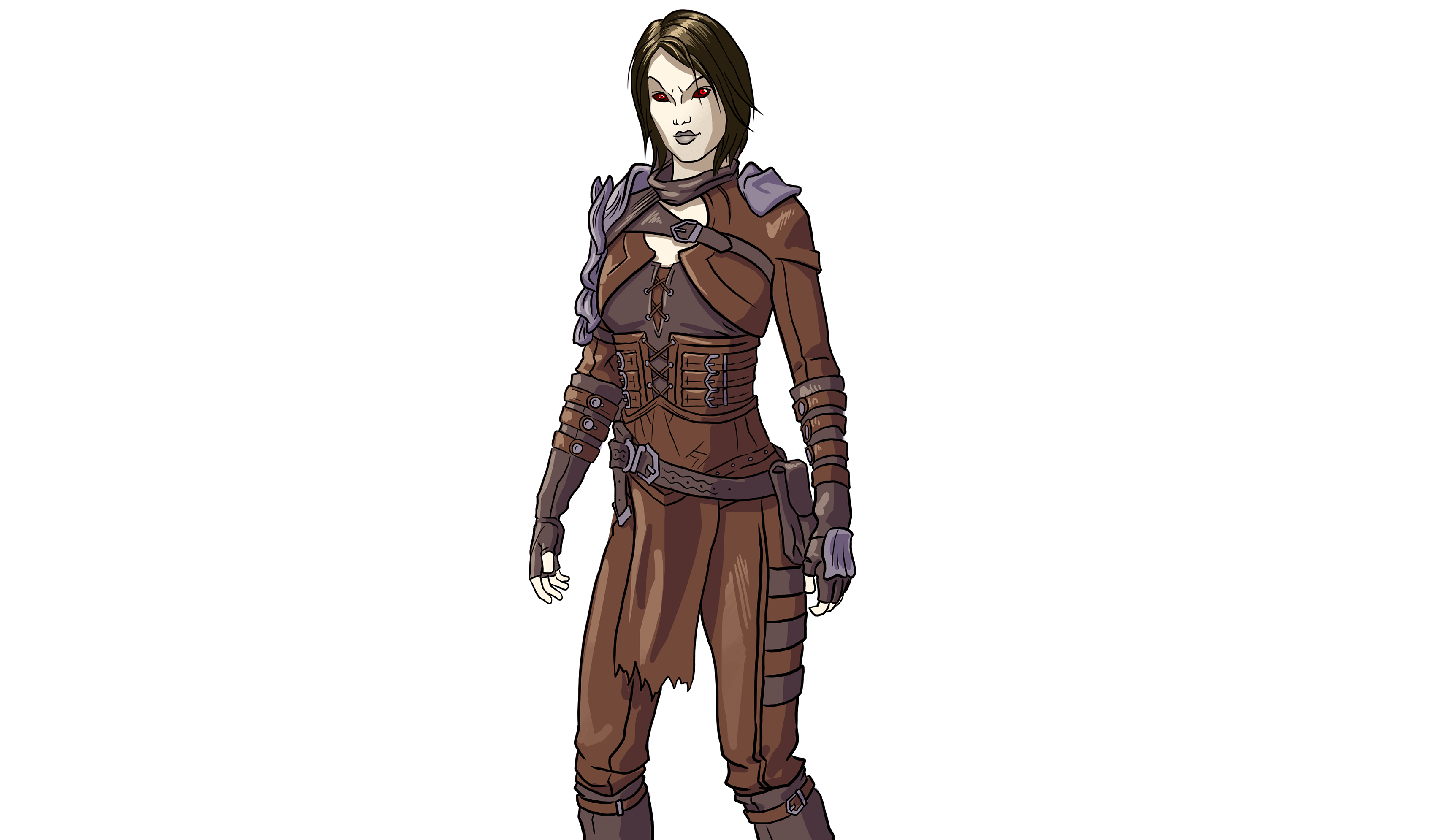 A shiver runs through you.
Next >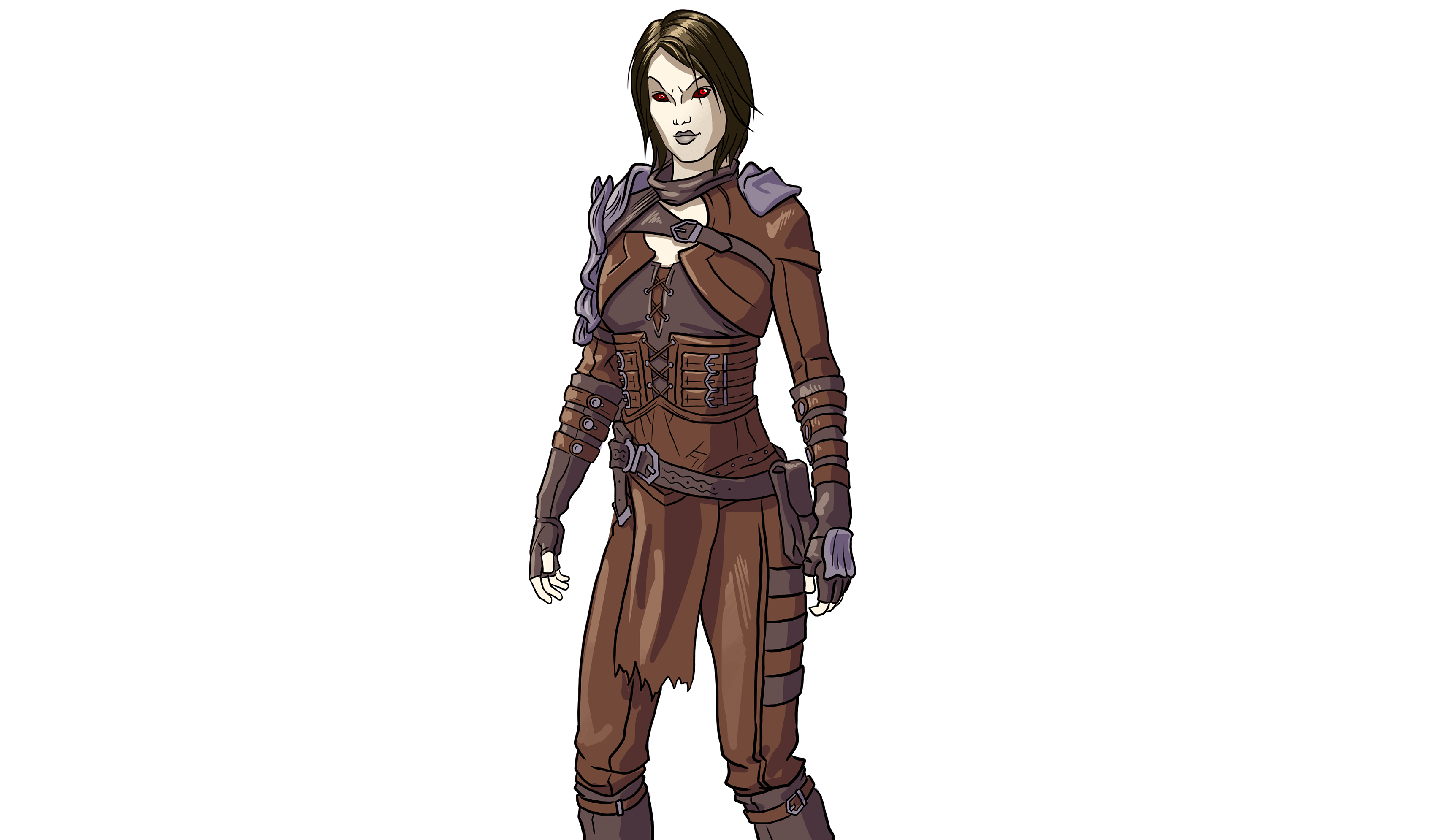 Naryu
"Let's get this done quickly, hero. Then we can start in on that delicious fantasy of mine. I can hardly wait."
Next >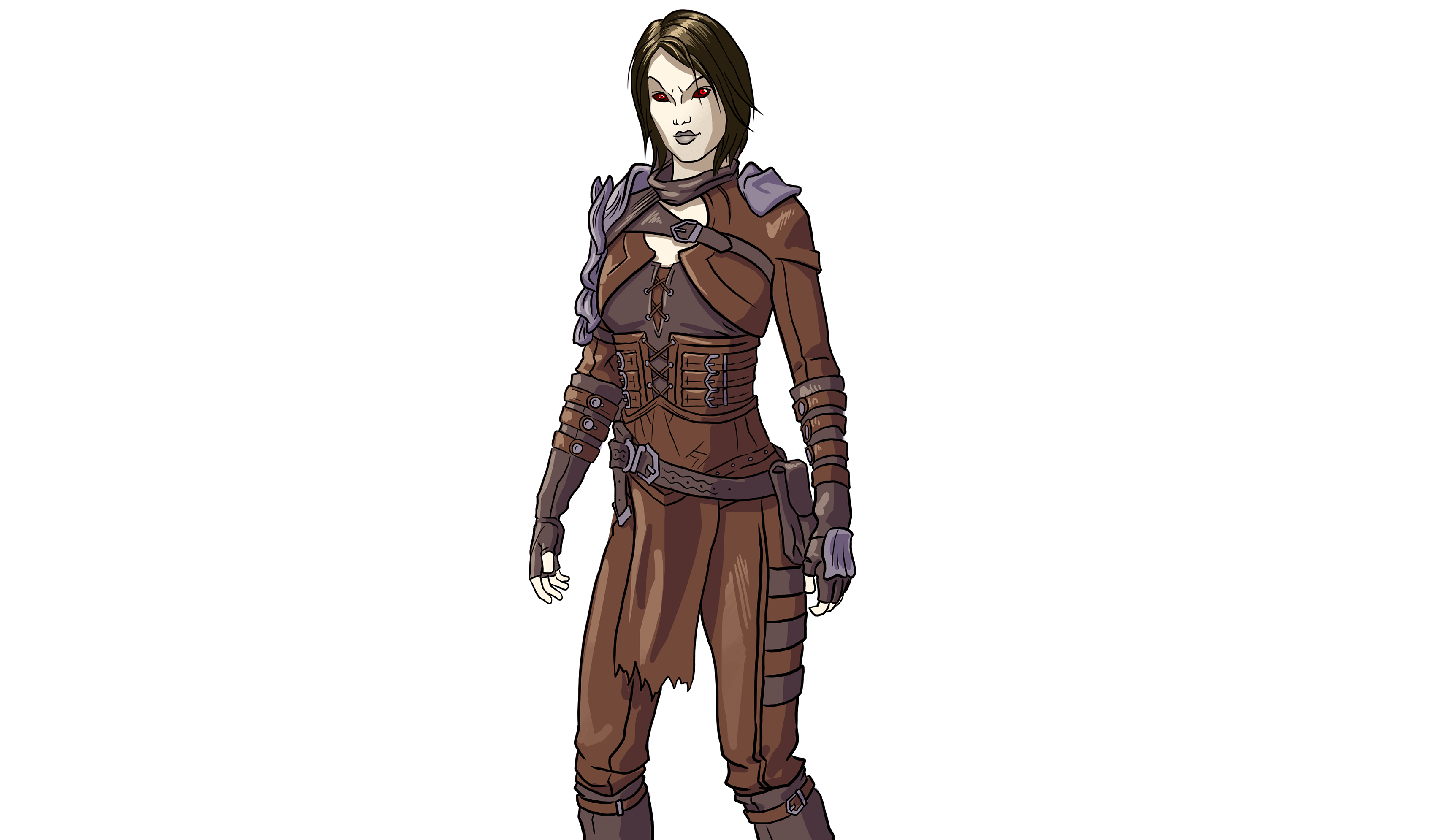 Naryu
"In fact … I think a taste of what's to come may be appropriate. It'll give me something to think about while I'm working."
Next >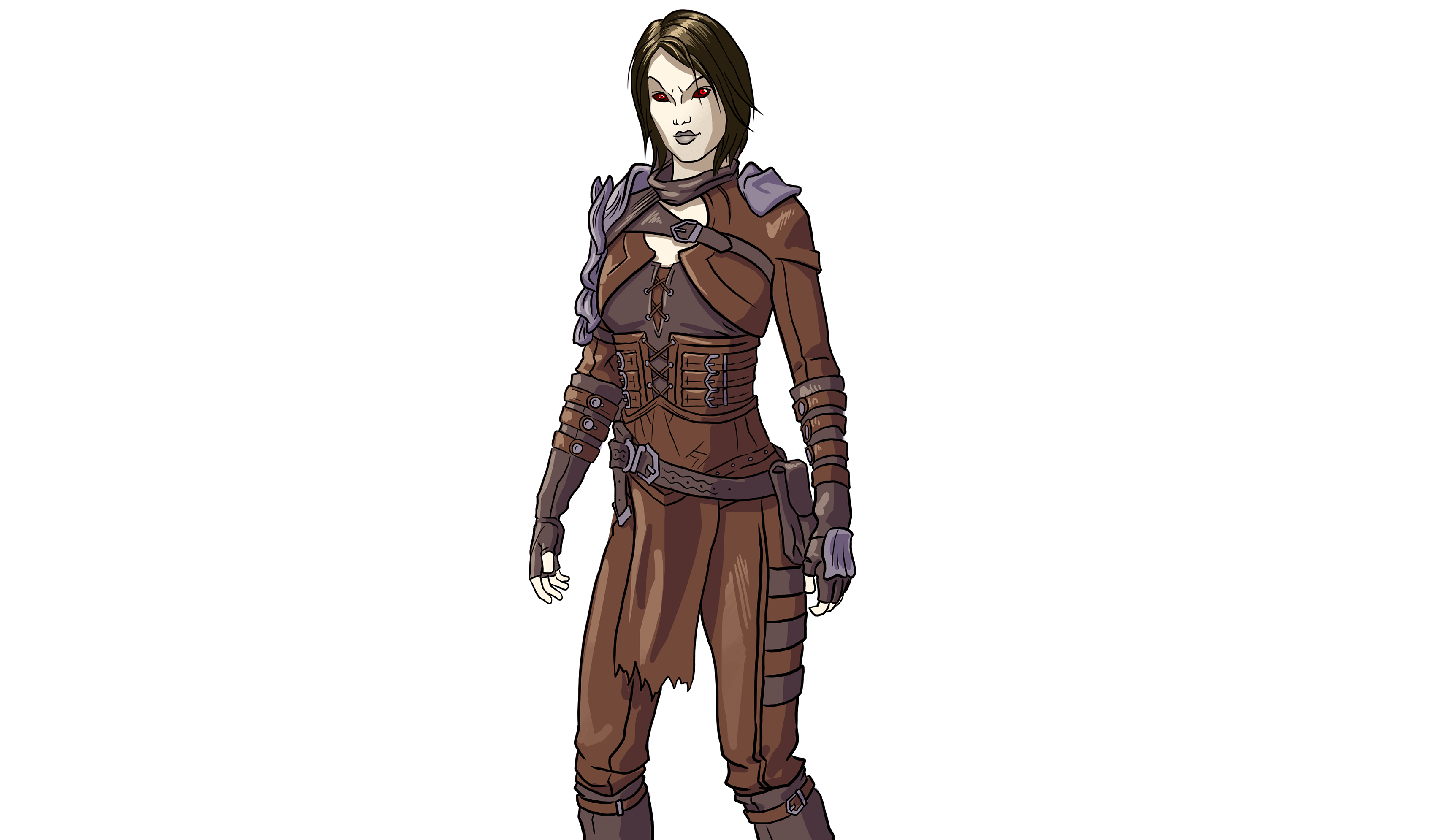 Naryu suddenly presses you back against the wall of the Randy Netch Inn you're standing in front of and brings her body close to yours. Her expression is unreadable. She's either going to kiss you or kill you, and you can't quite tell the difference. You grab her hips. She's surprisingly soft.
Next >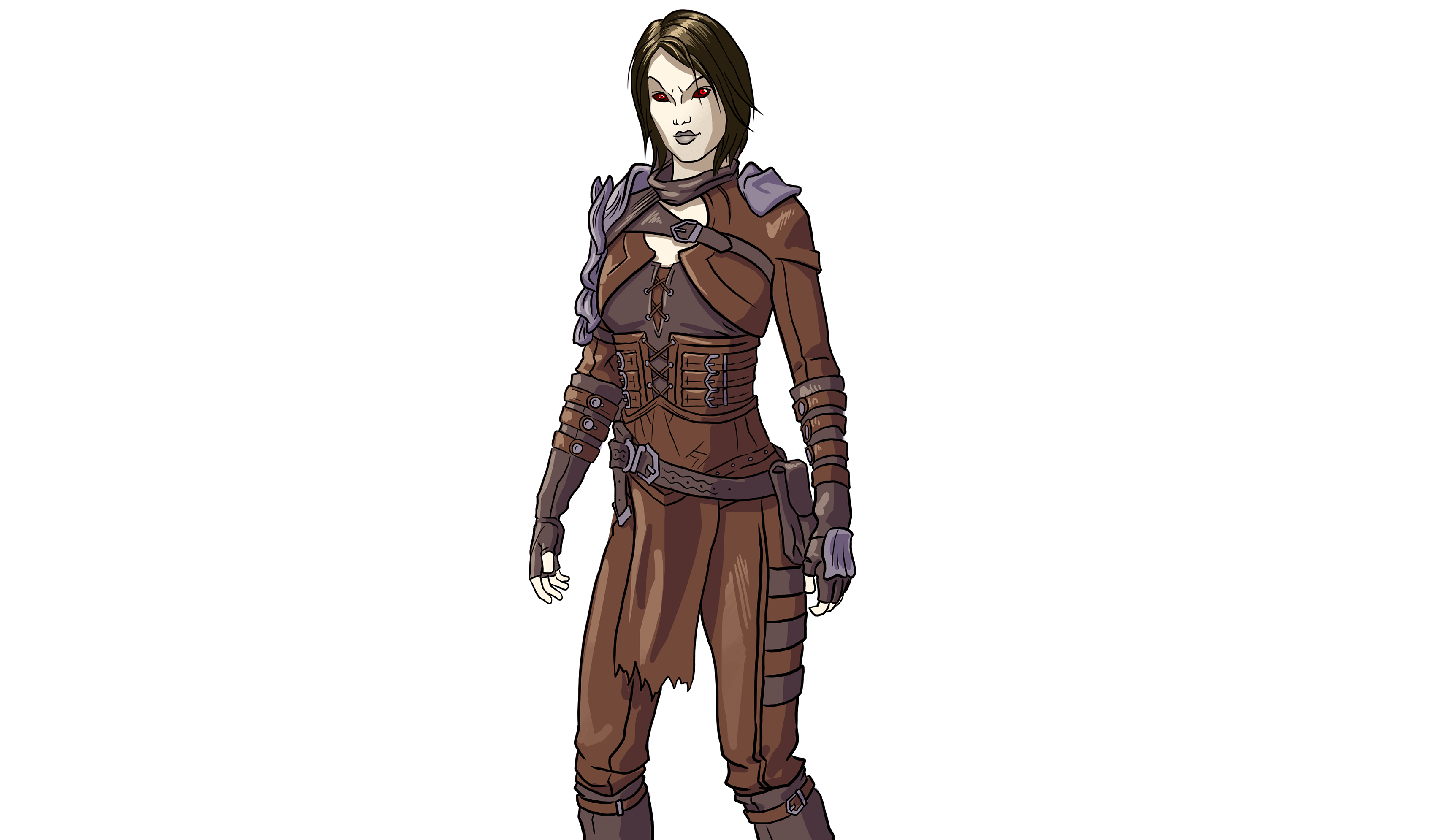 Her mouth hovers inches from yours and she chuckles low, sending shivers across your body. You lose yourself in the moment, savoring every second…
End >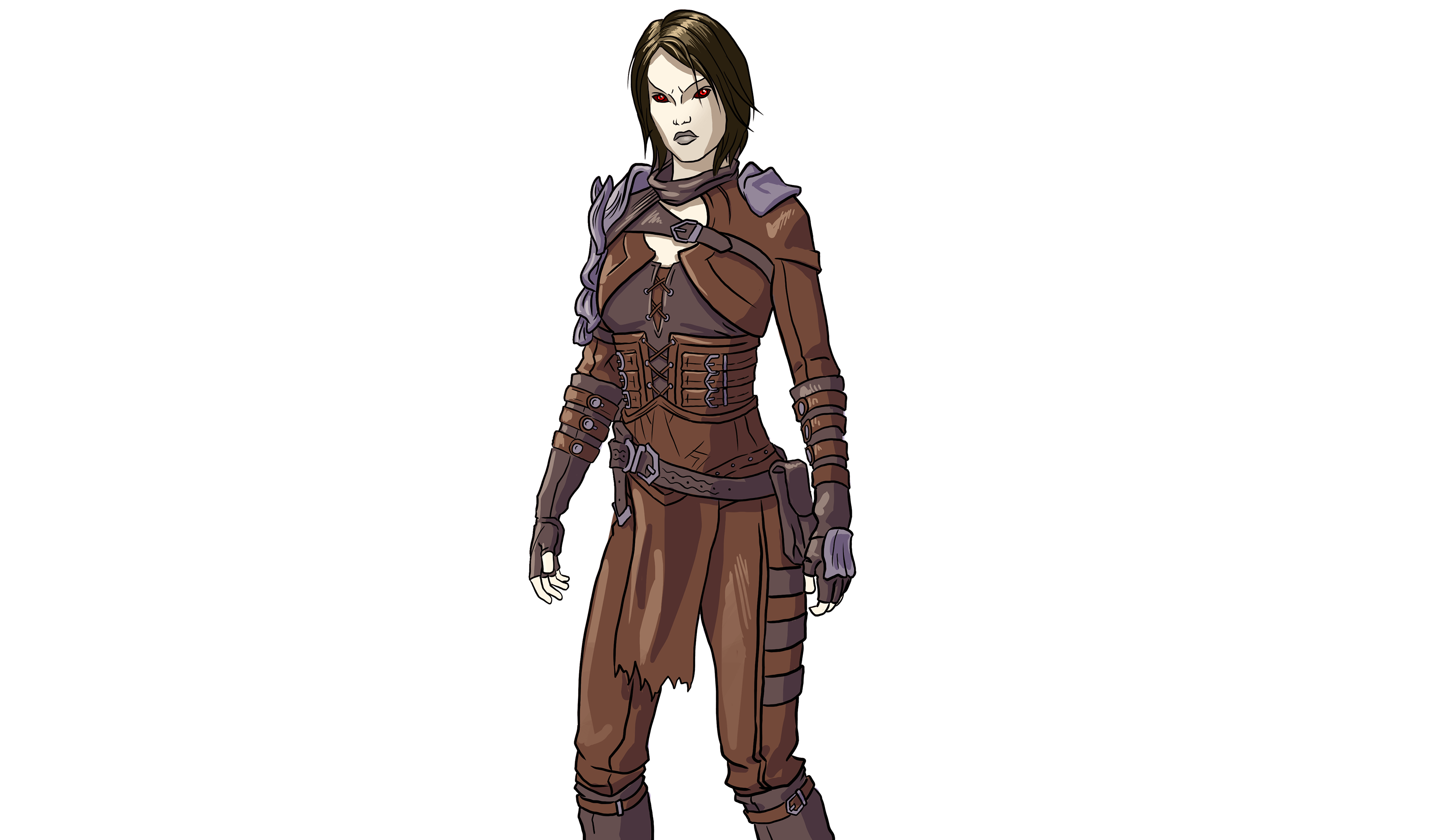 Naryu rolls her eyes.
Next >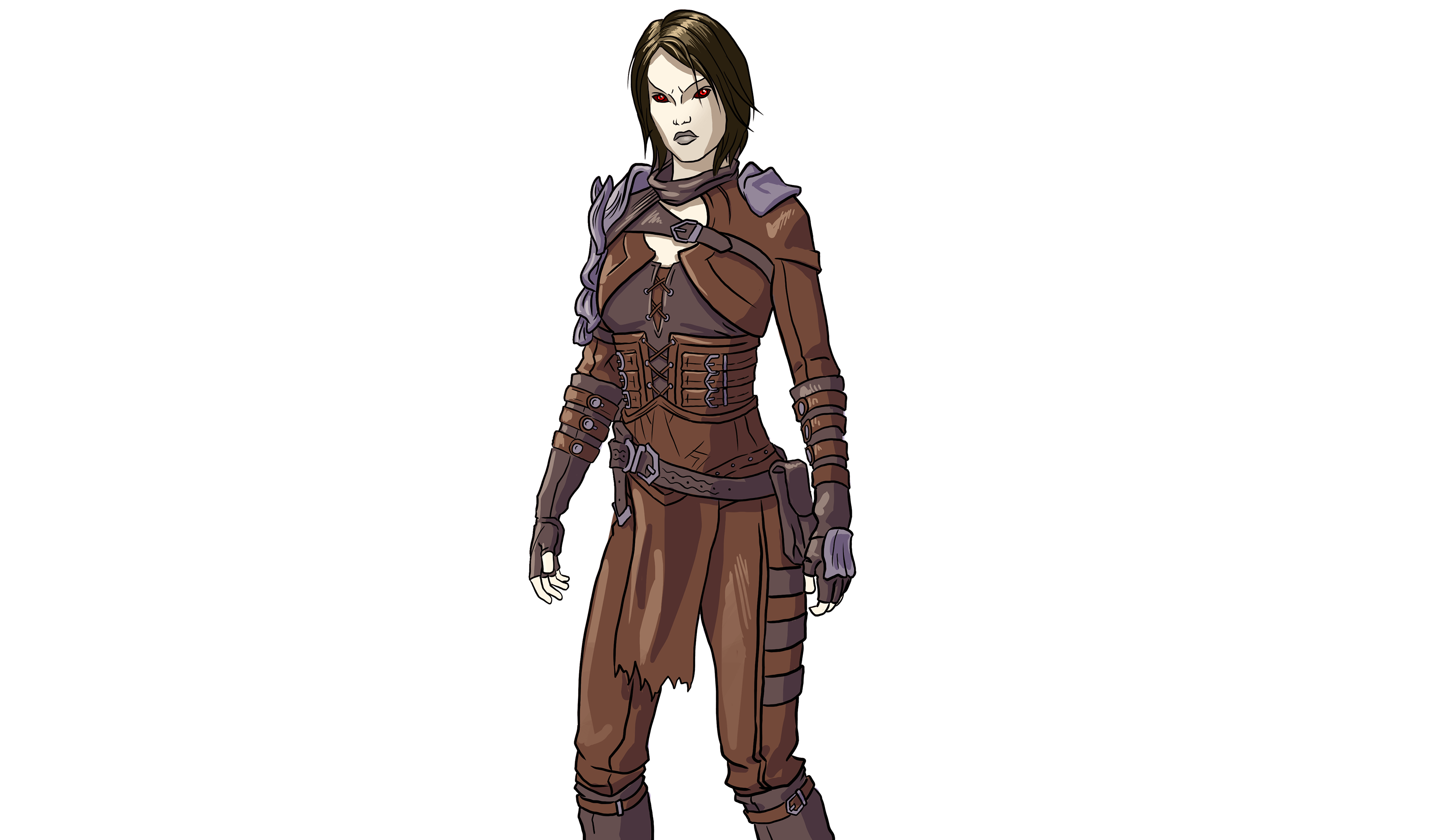 Naryu
"Let's just forget about all that. I have a job to do, and you have people to mingle with and partygoers to impress."
Next >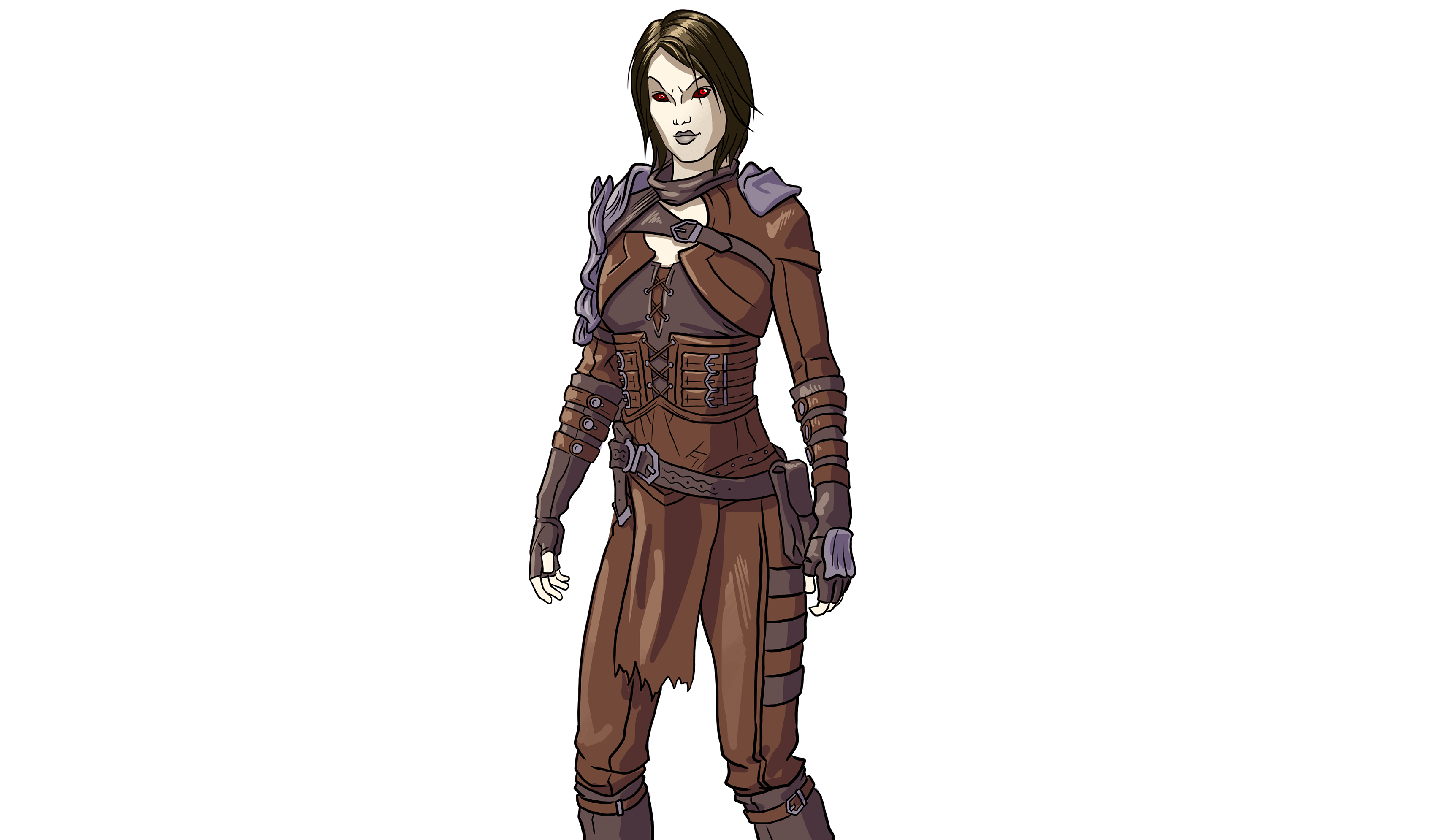 Naryu
"Try to be your charming self, hmm? And don't get into any trouble or try any heroics while I'm gone. If all goes well, drinks are on me."
Next >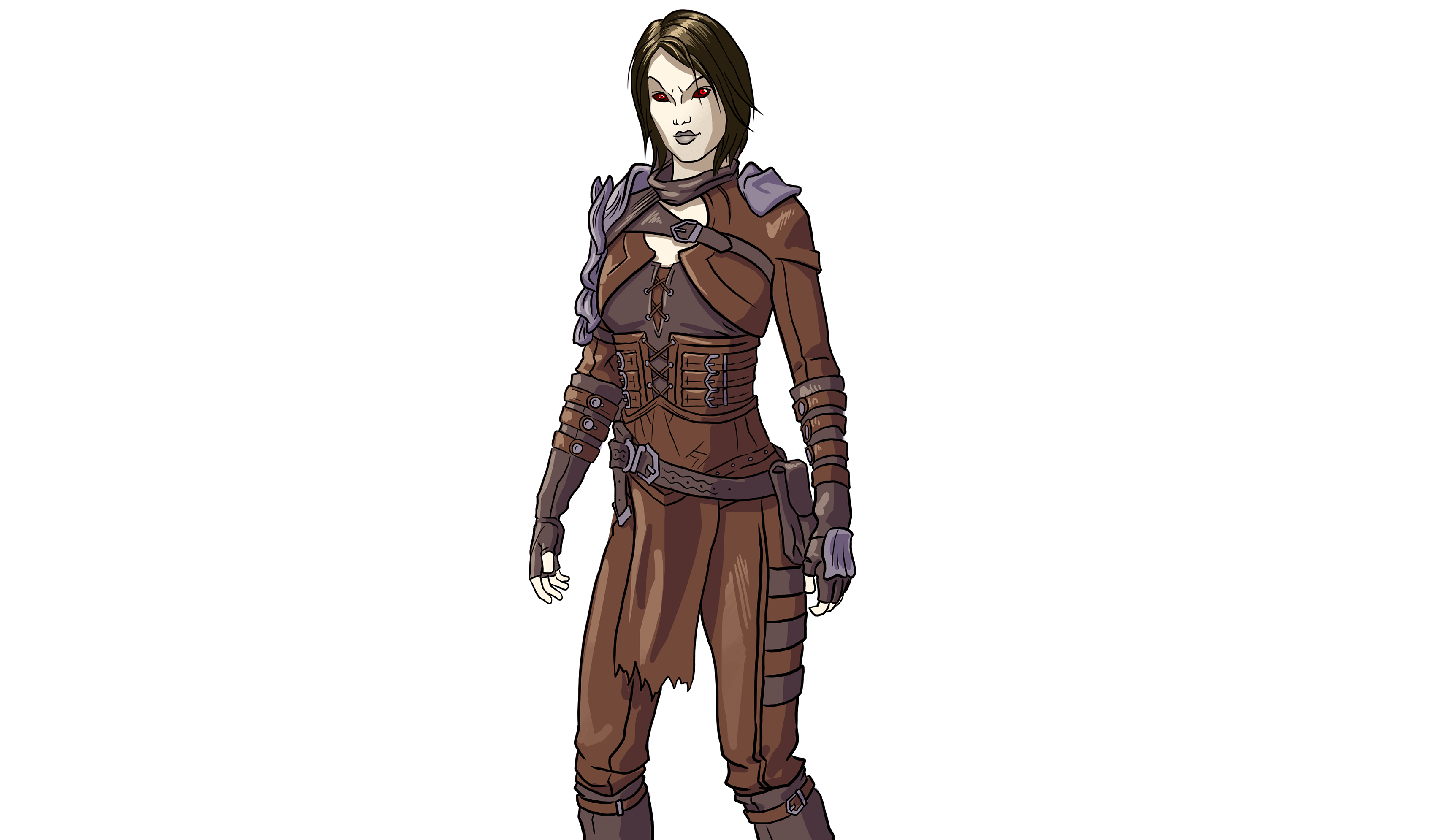 Naryu adjusts the neckline of your ensemble fondly and then steps back, apparently satisfied with her work.
Next >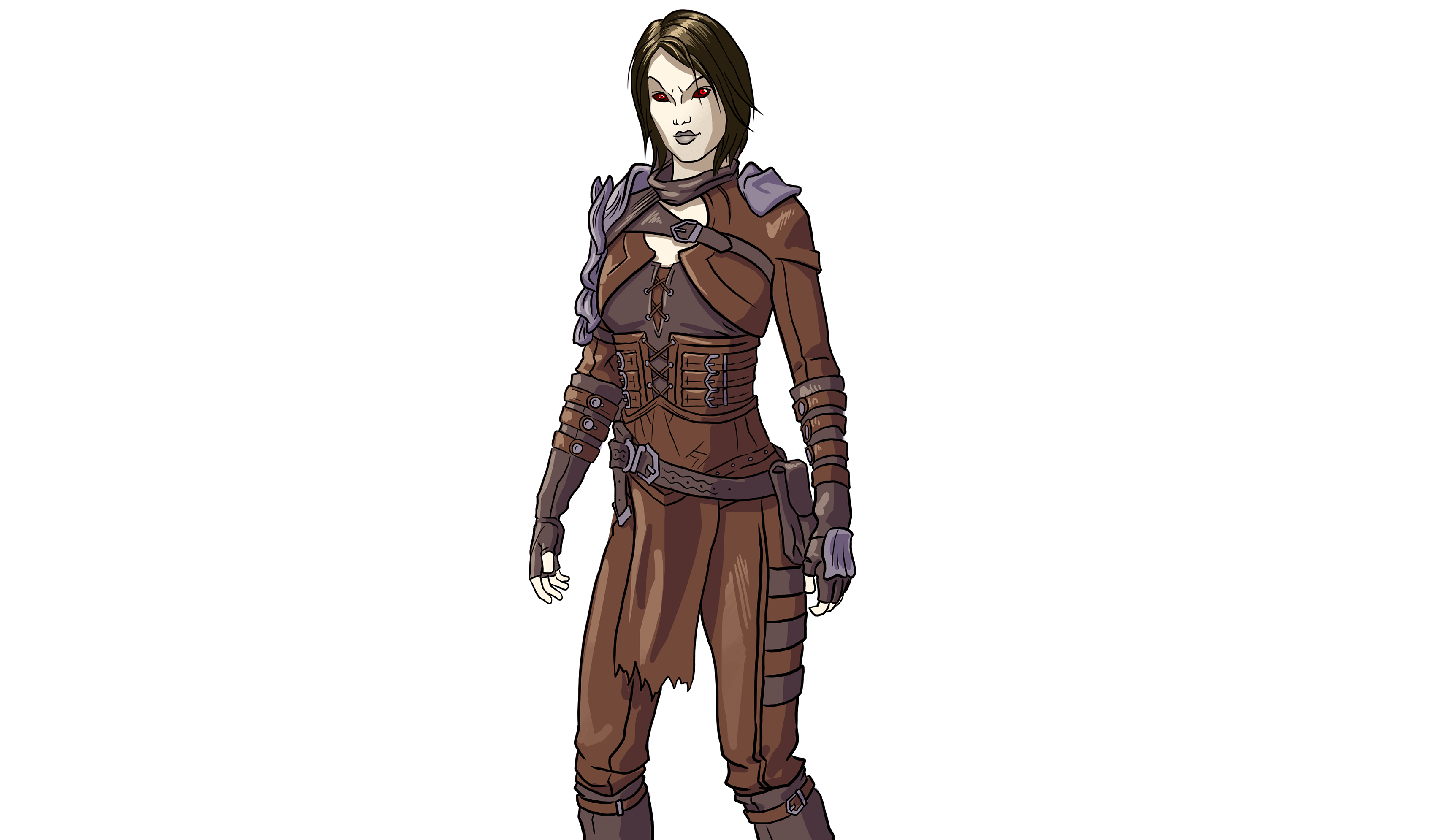 She slides an elaborate masquerade mask into your hand with a smirk.
End >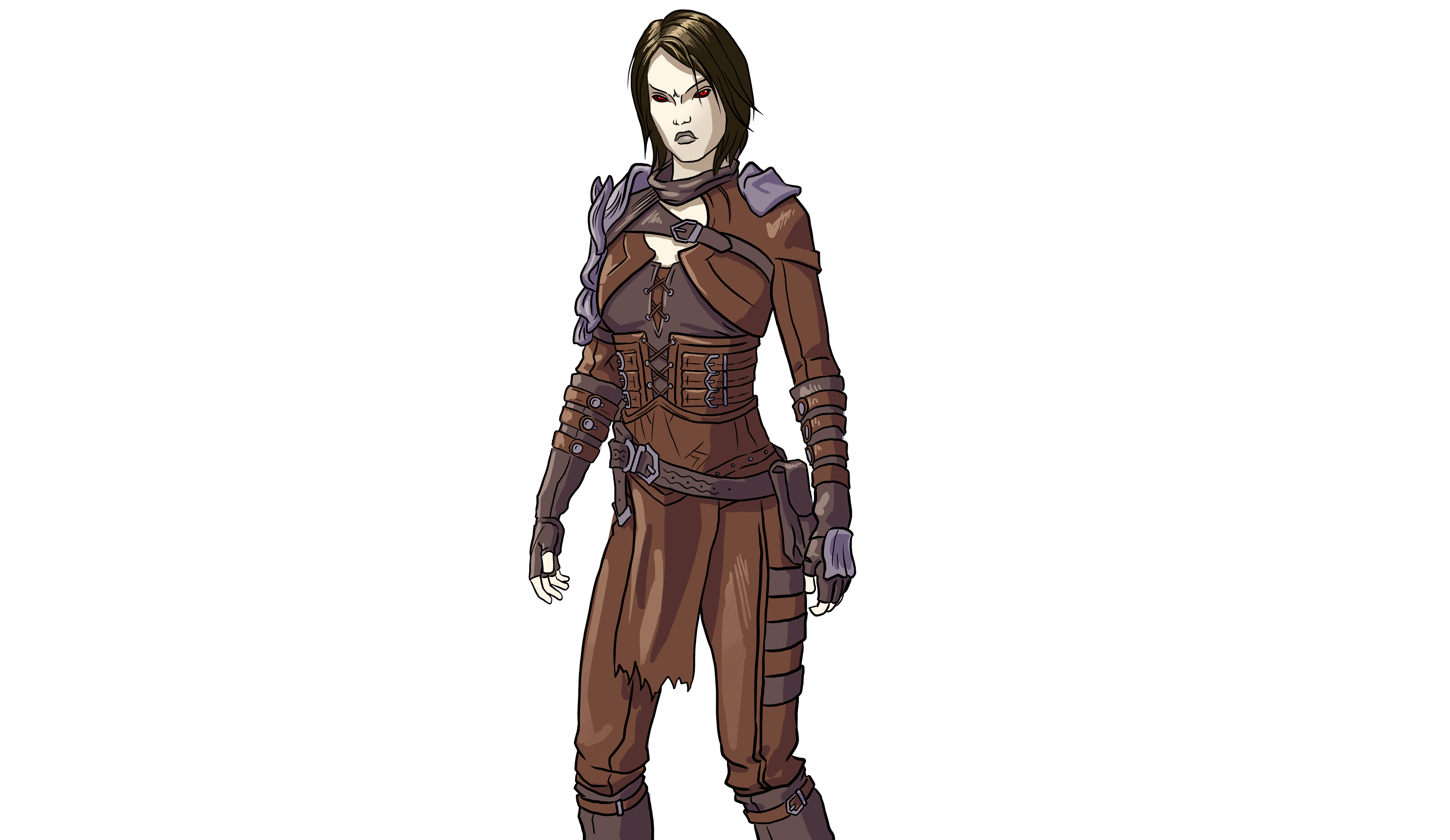 Naryu's expression tightens.
Next >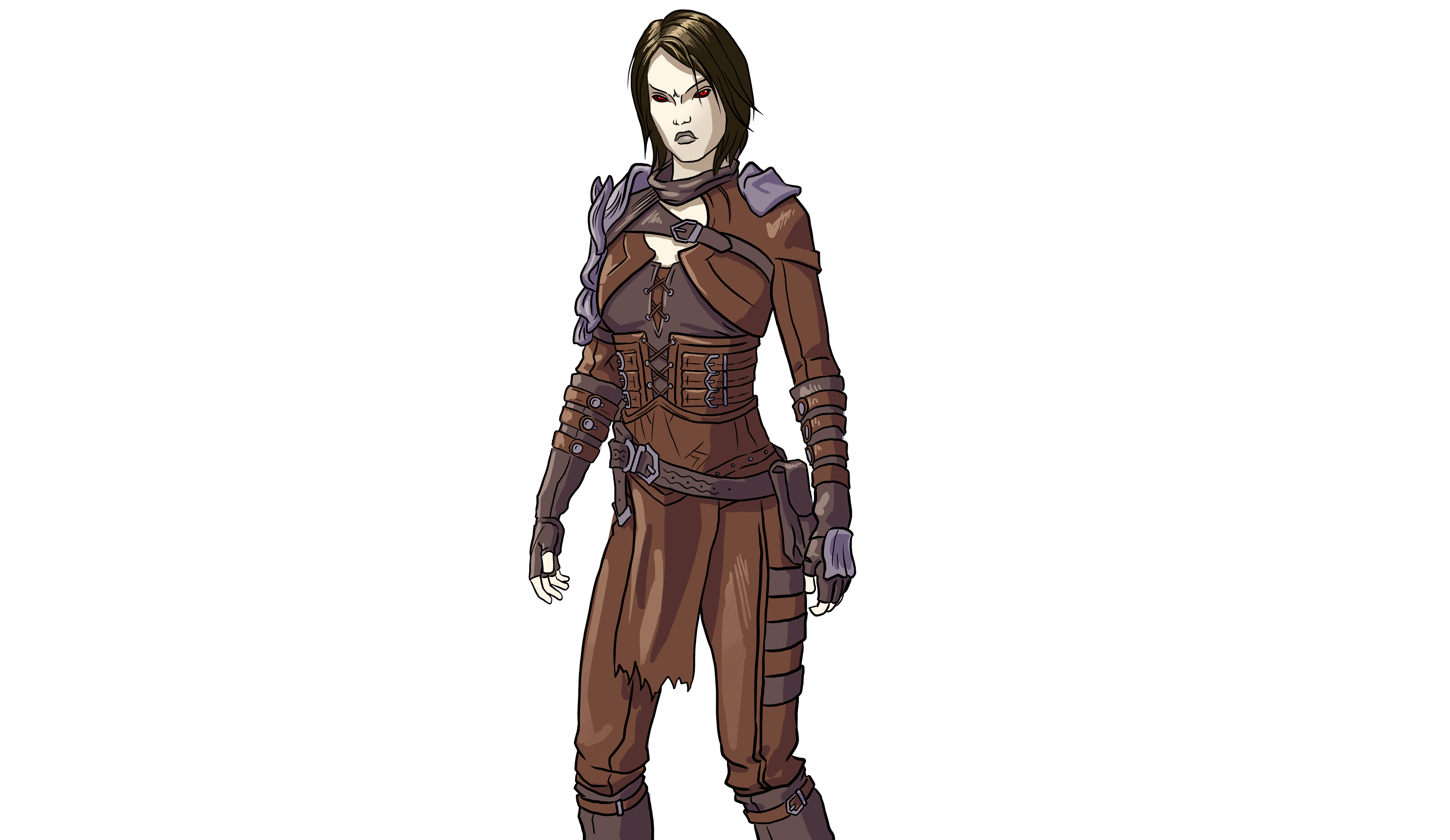 Naryu
"All right, I think it's fairly obvious that you're not interested in helping me. I'm not sure what your problem is, but I don't have the patience for it, or the time."
Next >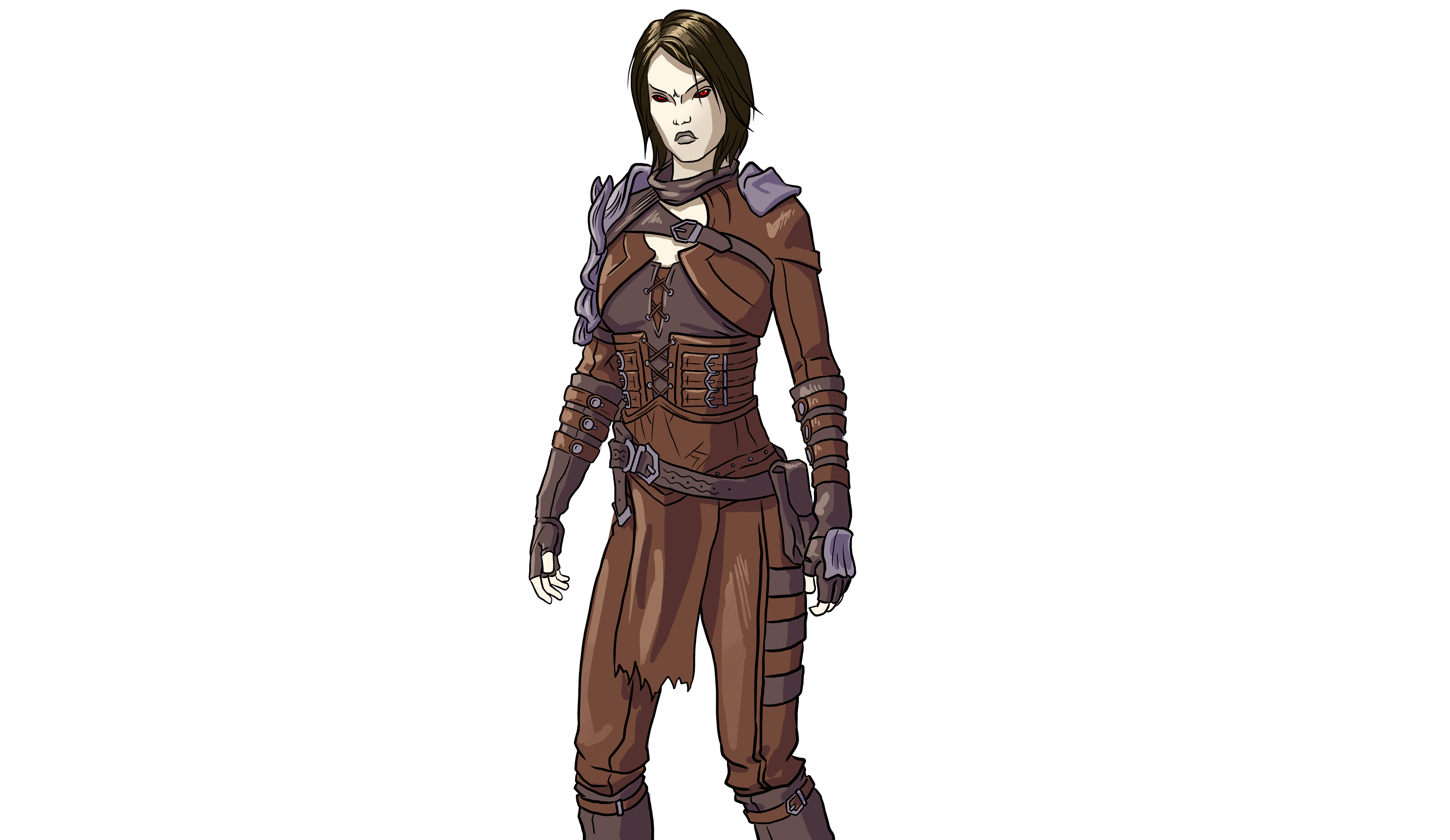 Naryu
"I think it's probably best you leave. I can do this on my own."
Next >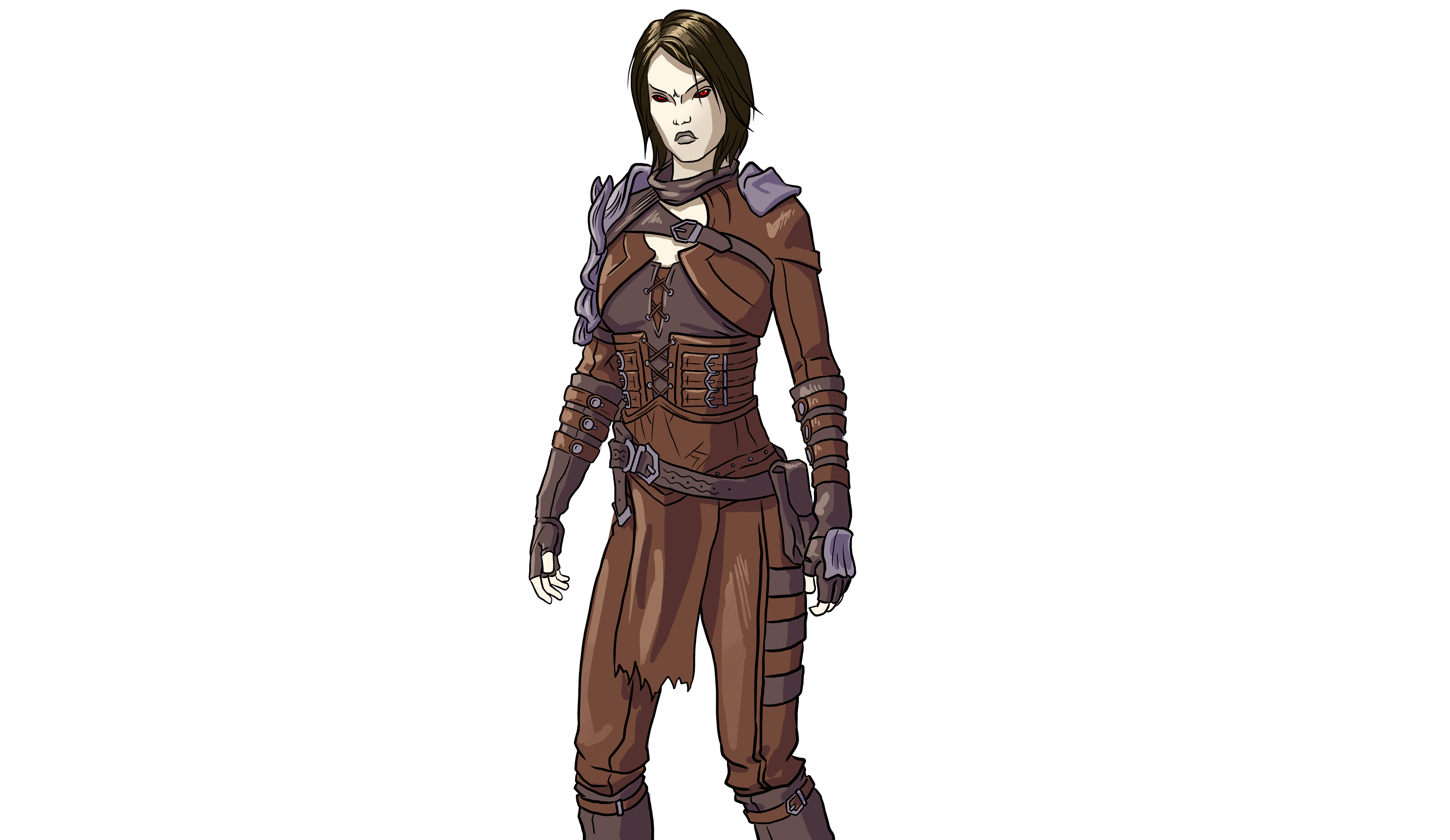 Naryu gives you a withering look before turning away sharply.
Next >
She makes a lewd gesture over her shoulder as she leaves. You do not hear from Naryu again.
End >