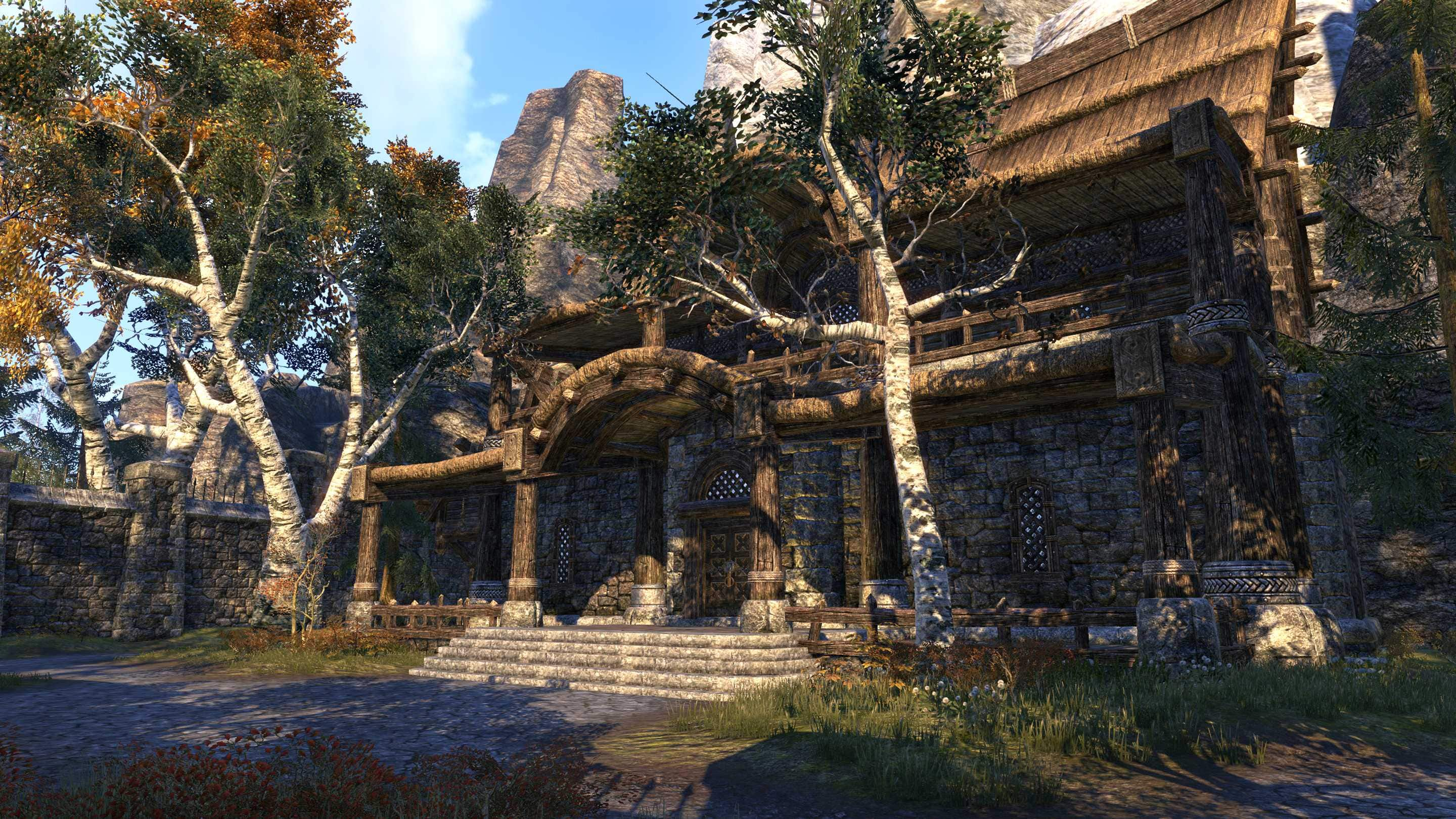 See a larger image
Unfurnished
5,800

Furnished
7,300

By tradition, the biggest mansion on the south side of Riften is always called Mistveil Manor. Since the death of old Thane Snelgar, the current Mistveil Estate has come available, including its impressive stone mansion with attached stable.
About the Crown Store
Crown Store items are purchased in the in-game Crown Store. To buy any of the Crown Store's special items, you'll need crowns, a virtual in-game currency. Crowns can be purchased in packs of 750, 1500, 3000, 5500, 14000, and 21000 Crowns. In addition, you can get a monthly allotment of crowns by signing up for an ESO Plus™ membership. Learn more about member benefits.

Buy Crowns
Crown Store
Crown Store
Featured (11)
ESO Plus Deals (11)
Special Offers (4)
Crown Crates (91)
DLC (34)
Quest Starters (12)
Upgrades (91)
Utility (16)
Houses (49)
Furniture (43)
Style Parlor (53)
Crafting (38)
Wardrobe (36)
Mounts (14)
Non-Combat Pets (19)

Bright Moons Greeting
500

500 Crowns

Dro-m'Athra Senche

Deal
4,000

4000 Crowns

3,200

3200 Crowns UNTRANSLATED: crown-plus-deal

Ancestral Homage Formal Gown

Deal
1,000

1000 Crowns

800

800 Crowns UNTRANSLATED: crown-plus-deal
This page is under translation.