Join over 22 million players and discover an adventure unlike anything else in The Elder Scrolls Online, the award-winning online RPG set in the Elder Scrolls universe.
No Subscription Required
Buy the game and enjoy countless hours of adventure, exploration, and more. No subscription needed.
Play Your Way
Build your character! Equip any weapons and armor you find and tailor your playstyle with hundreds of unique abilities.
An Elder Scrolls Adventure
Discover Tamriel's Second Era and enjoy all the epic quests, memorable characters, and dangerous enemies you expect in an Elder Scrolls game.
Go Anywhere
Explore freely as your character is scaled to face each zone, meaning you can go anywhere, with anyone, at any level.
An Ever-Growing World
Start your journey at any point with ESO's Chapters, bringing new, exciting adventures in addition to frequent updates and DLCs.
Powerful Classes
However you play, there's a class for you and your playstyle. Wield powerful spells and strong arms to create a warrior uniquely you.
Epic PvP Battles
Face your fellow players in epic open-world campaigns or smaller, fast-paced Battlegrounds in furious PvP combat.
Action-Packed Combat
With its highly mobile, action-packed combat system, every fight is an exciting battle that keeps you on your toes.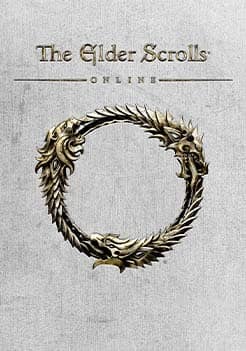 Standard Edition
Join over 22 million adventurers within the award-winning RPG set in the Elder Scrolls universe. Go anywhere, do anything, and play your way with no subscription required.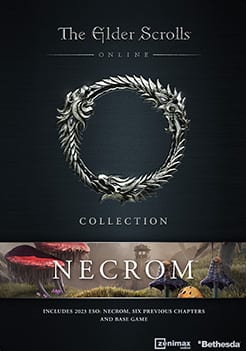 Necrom Chapter
Venture into worlds beyond and begin your Shadow Over Morrowind adventure. Wield the eldritch energies of Apocrypha as an agent of Hermaeus Mora and fight to preserve reality itself.