Membership has its benefits
Become an ESO Plus™ member to unlock VIP perks, including access to DLC game packs, craft bag, free monthly crowns, and more!

Daily Login Rewards–October 2023
See what goodies you can claim simply by logging in to ESO during the month of October 2023.

Explore the Necrom Chapter & Unlock Bonus Rewards during the Secrets of the Telvanni In-Game Event
Team up with your fellow players within the Telvanni Peninsula and Apocrypha to unlock unique rewards for all Necrom owners.

Japanese Localization Arrives on Consoles with ESO's Update 40
ESO's console players will be able to enjoy Japanese localization with the Update 40 base-game patch!

Defend the Warrior Poet with Items from the New Buoyant Armiger Crown Crates
Stand sentinel over the Tribunal Temple and Lord Vivec with the items and collectibles found within the new Buoyant Armiger Crown Crates.

Endless Archive & Update 40 Now Available on the PC/Mac Public Test Server!
Join us on the Public Test Server to try out the new Endless Archive PvE activity and Update 40 base-game patch!

Discover Infinite Adventure in the Endless Archive  
Delve into an all-new PvE activity with the Endless Archive, arriving soon with the free Update 40 base-game patch.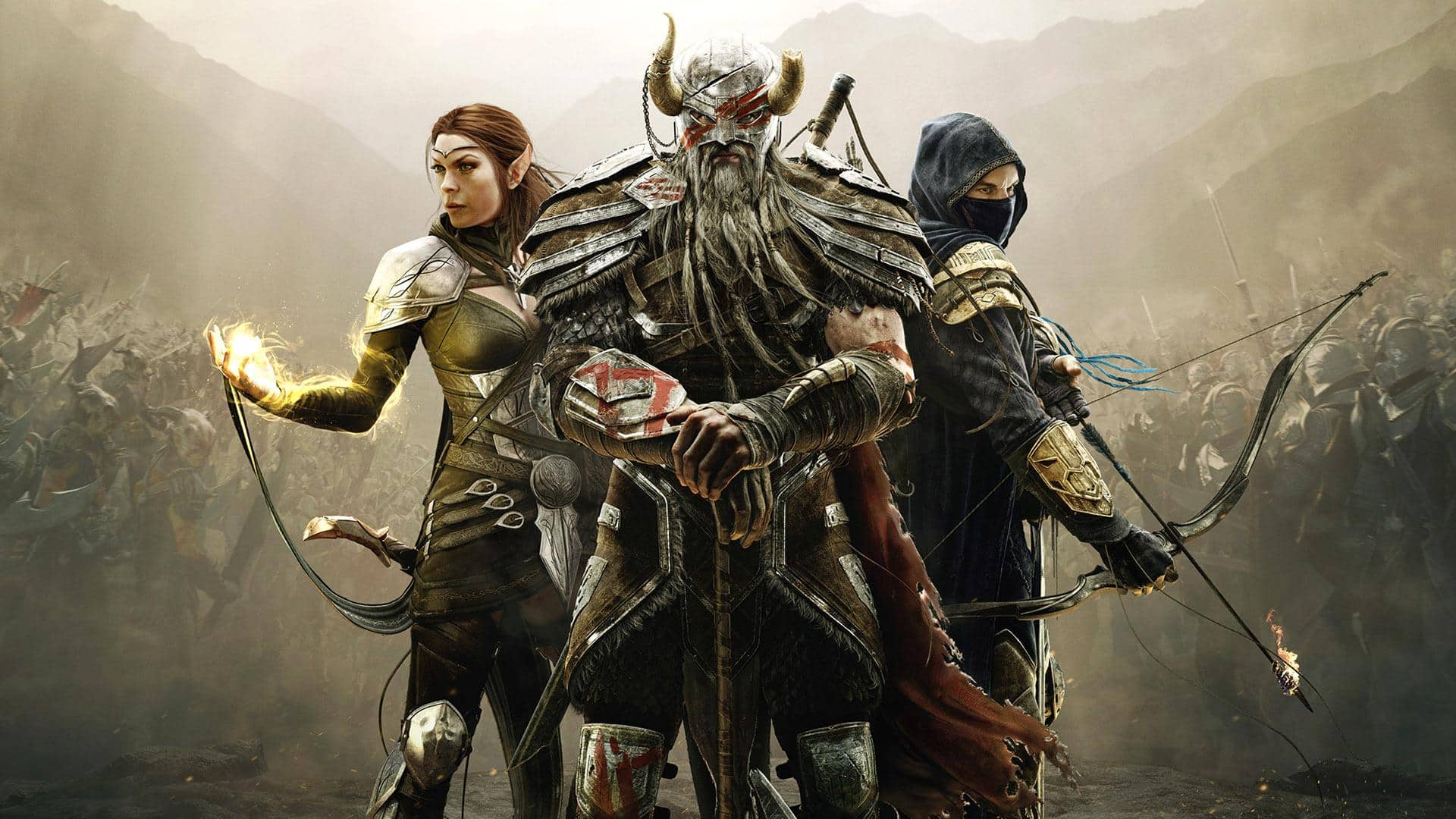 This is ESO
Go anywhere, do anything, and play your way in The Elder Scrolls Online, the award-winning online RPG set in the Elder Scrolls universe. Learn more…

Discover Tamriel
Explore ESO's huge selection of updates, DLCs, and Chapters and find your next great adventure. Learn more…