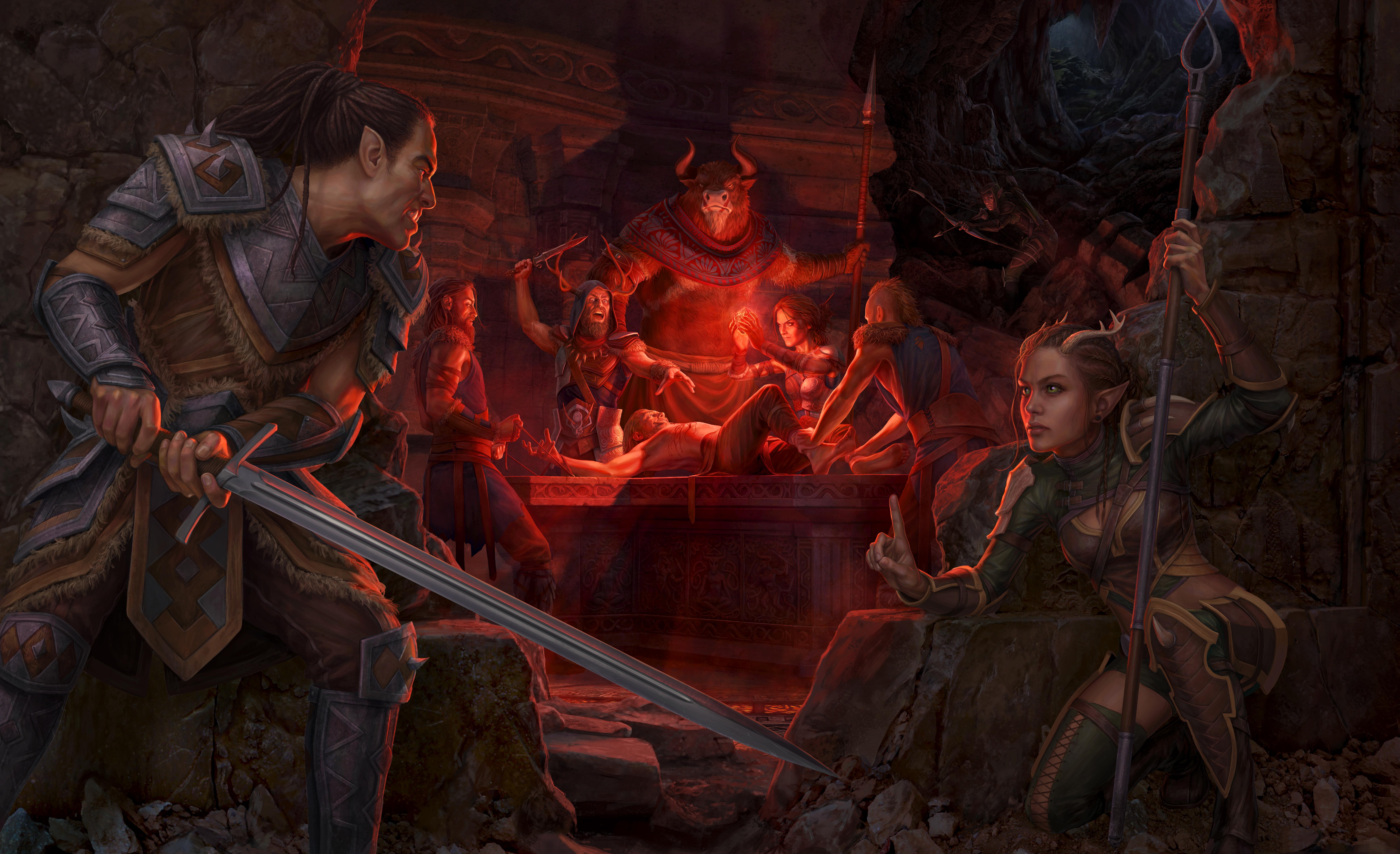 See a larger image
The Dreadhorn clan of Reachmen are up to no good in southwest Skyrim, and it's up to you to foil their plots in the dungeons of Bloodroot Forge and Falkreath Hold.
About the Crown Store
Crown Store items are purchased in the in-game Crown Store. To buy any of the Crown Store's special items, you'll need crowns, a virtual in-game currency. Crowns can be purchased in packs of 750, 1500, 3000, 5500, 14000, and 21000 Crowns. In addition, you can get a monthly allotment of crowns by signing up for an ESO Plus™ membership. Learn more about member benefits.

Buy Crowns
Crown Store
Crown Store
Featured (8)
ESO Plus Deals (4)
Special Offers (4)
Crown Crates (92)
DLC (35)
Quest Starters (13)
Upgrades (92)
Utility (16)
Houses (49)
Furniture (43)
Style Parlor (52)
Crafting (39)
Customized Actions (1)
Wardrobe (32)
Mounts (15)
Non-Combat Pets (17)

Forgemaster Falls
6,200+

6200 Crowns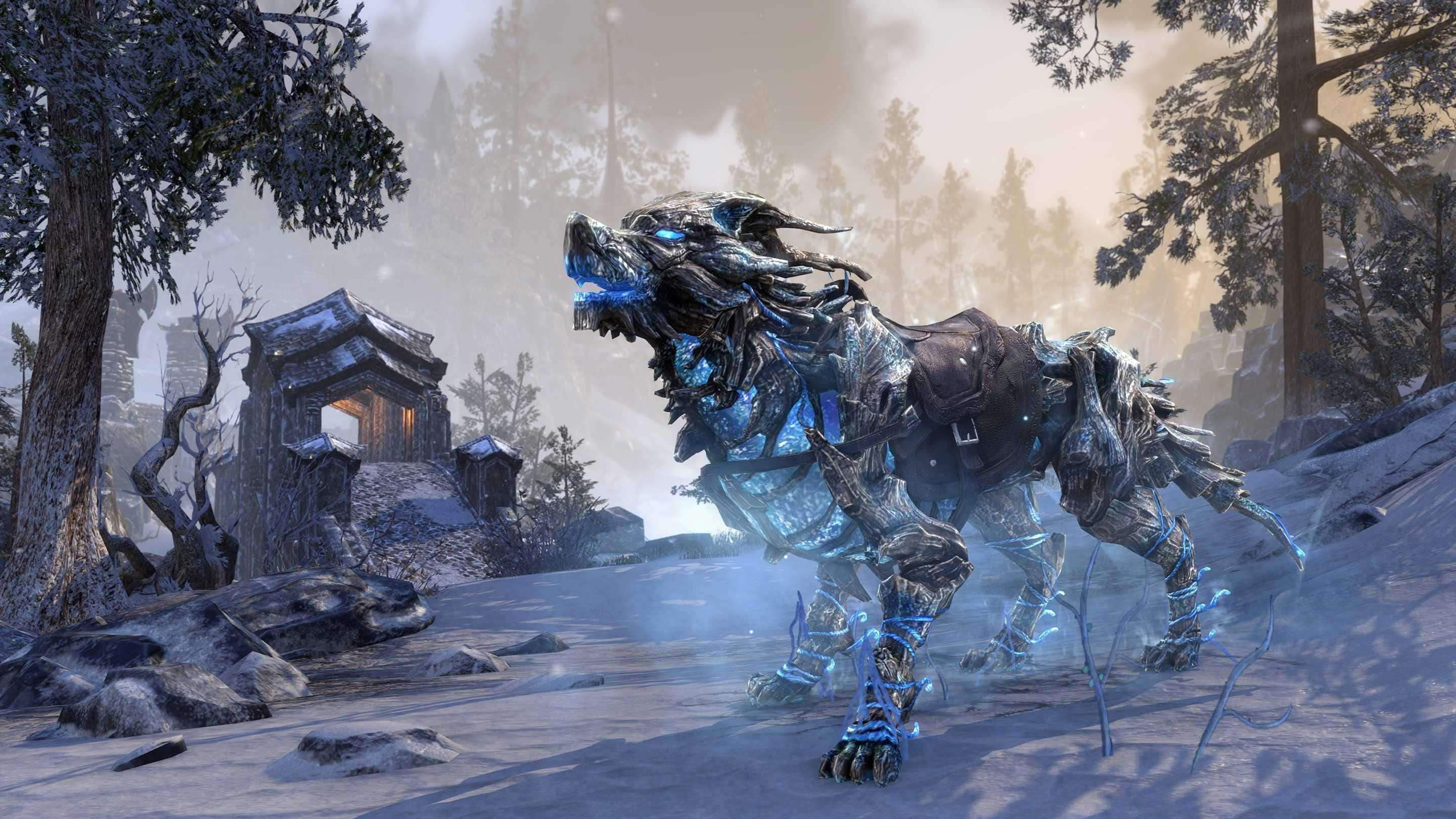 NEW
Winterborn Wild Hunt Wolf
700

700 Crown Gems
9,600

9600 Seals of Endeavors

Furnishing Pack: Malacath's Chosen

Deal
4,000

4000 Crowns

3,200

3200 Crowns UNTRANSLATED: crown-plus-deal
This page is under translation.