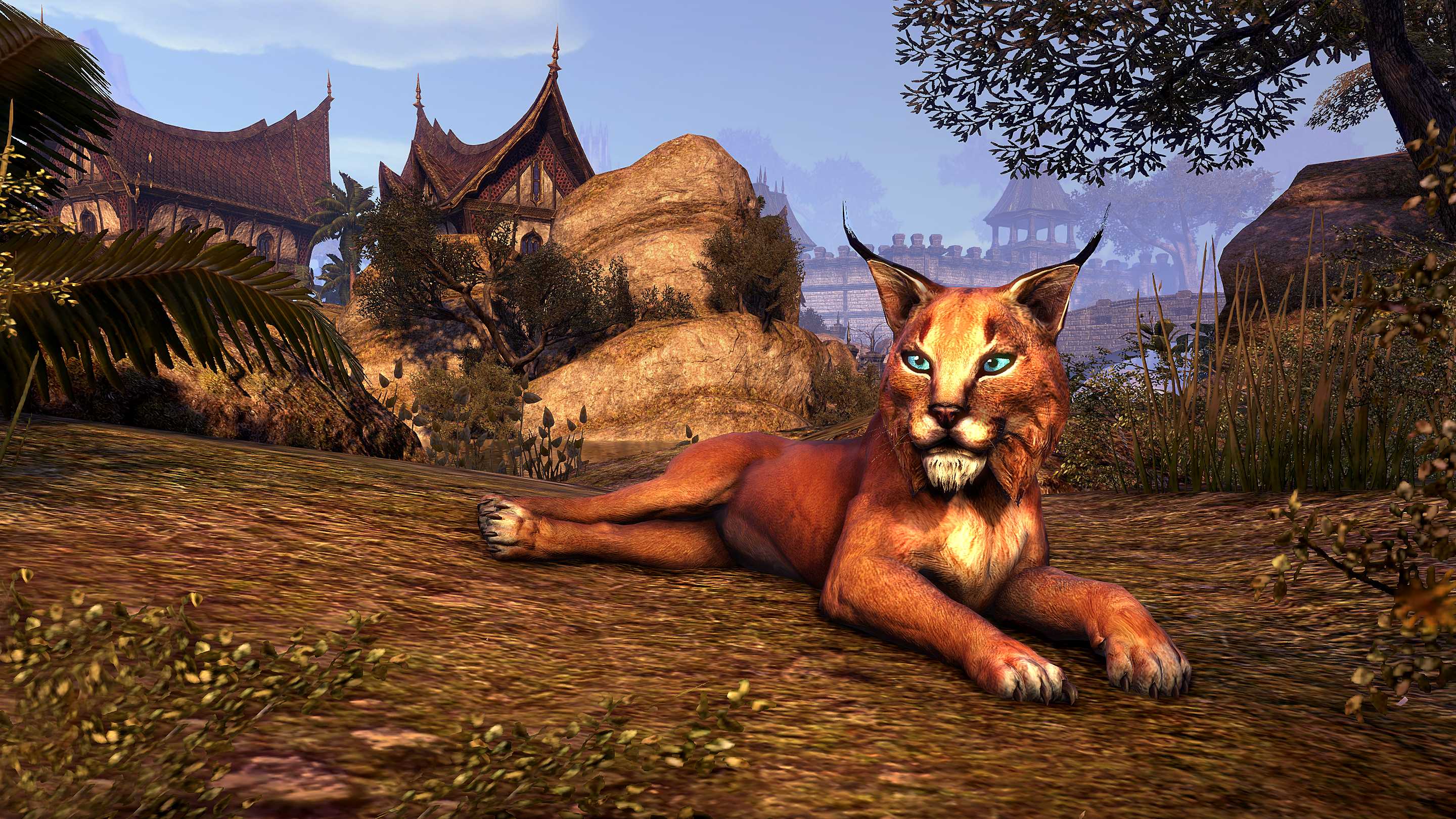 See a larger image
The Desert Lynx, or caracal lynx, is native to south central Tamriel, roaming the savannahs from Corinthe in Elsweyr as far north as the West Weald in Cyrodiil. It's the totem animal of the pastoral Khajiiti tribes, and assists with managing the herds.
About the Crown Store
Crown Store items are purchased in the in-game Crown Store. To buy any of the Crown Store's special items, you'll need crowns, a virtual in-game currency. Crowns can be purchased in packs of 750, 1500, 3000, 5500, 14000, and 21000 Crowns. In addition, you can get a monthly allotment of crowns by signing up for an ESO Plus™ membership. Learn more about member benefits.

Buy Crowns
Crown Store
Crown Store
Featured (21)
ESO Plus Deals (7)
Special Offers (5)
Crown Crates (101)
DLC (35)
Quest Starters (14)
Upgrades (97)
Utility (16)
Houses (50)
Furniture (43)
Style Parlor (52)
Crafting (45)
Customized Actions (3)
Wardrobe (33)
Mounts (15)
Non-Combat Pets (17)

Furnishing Pack: Chapel of Zenithar
4,000

4000 Crowns

3,200

3200 Crowns

Woodhearth Brown Rabbit
1,000

1000 Crowns

800

800 Crowns

Pantherfang Chapel
14,000+

14000 Crowns
This page is under translation.