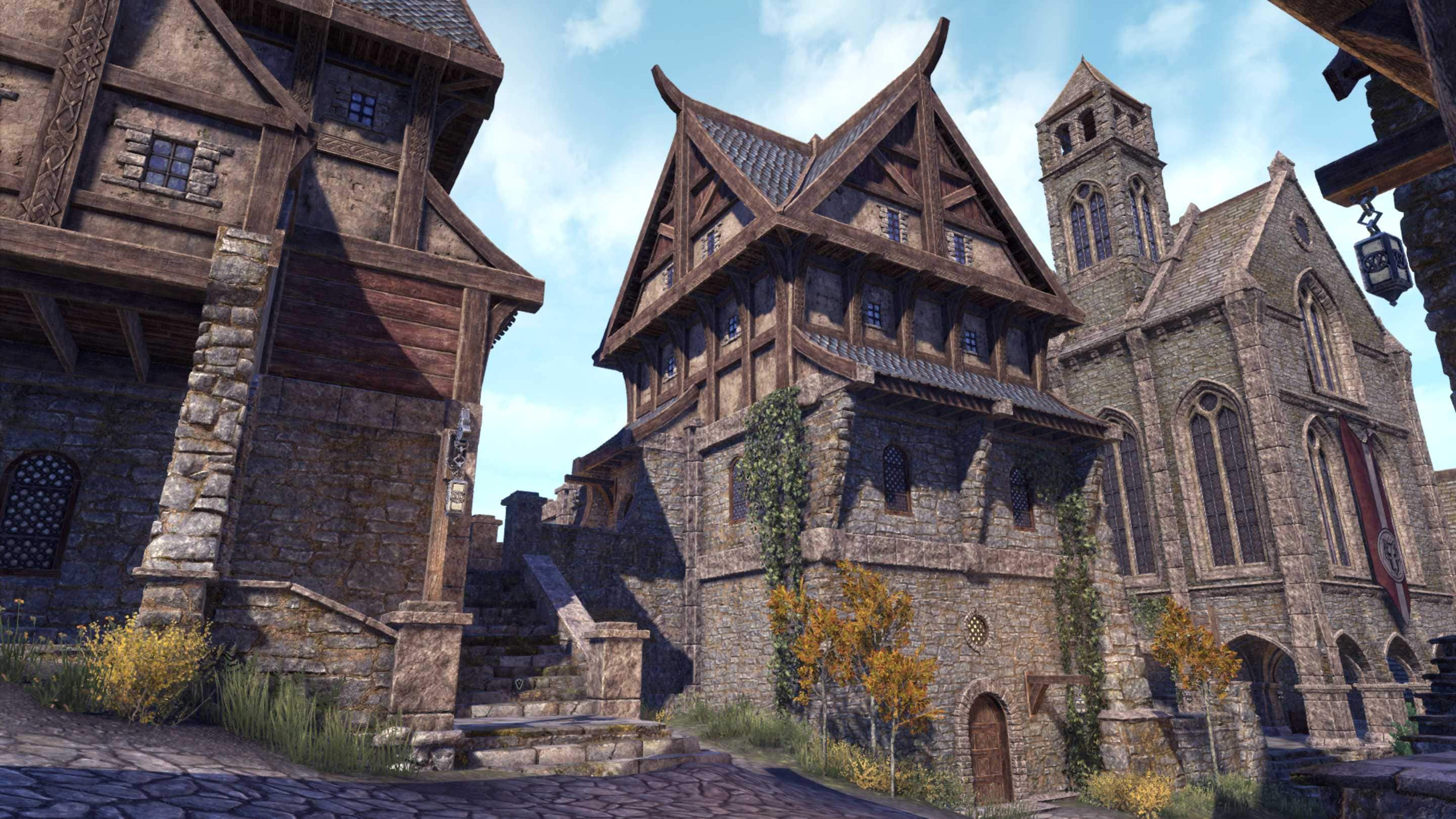 See a larger image
Unfurnished
6,000

Furnished
7,500

Many lived within Solitude's coveted Proudspire Manor over the years, but its last owner vanished, leaving its spacious living quarters empty—and available. Shelter yourself from the cold within this multi-room landmark in the heart of Solitude.
About the Crown Store
Crown Store items are purchased in the in-game Crown Store. To buy any of the Crown Store's special items, you'll need crowns, a virtual in-game currency. Crowns can be purchased in packs of 750, 1500, 3000, 5500, 14000, and 21000 Crowns. In addition, you can get a monthly allotment of crowns by signing up for an ESO Plus™ membership. Learn more about member benefits.

Buy Crowns
Crown Store
Crown Store
Featured (11)
ESO Plus Deals (8)
Events (1)
Special Offers (4)
Crown Crates (150)
DLC (34)
Quest Starters (12)
Upgrades (92)
Utility (16)
Houses (49)
Furniture (42)
Style Parlor (52)
Crafting (39)
Wardrobe (35)
Mounts (15)
Non-Combat Pets (19)

Namira's Bile
100

100 Crown Gems
3,600

3600 Seals of Endeavors

Crown Crafting Motif: Bloodforge Style

Deal
5,000

5000 Crowns

4,000

4000 Crowns UNTRANSLATED: crown-plus-deal

Fungiflare Wolf
2,500

2500 Crown Gems
16,000

16000 Seals of Endeavors
This page is under translation.